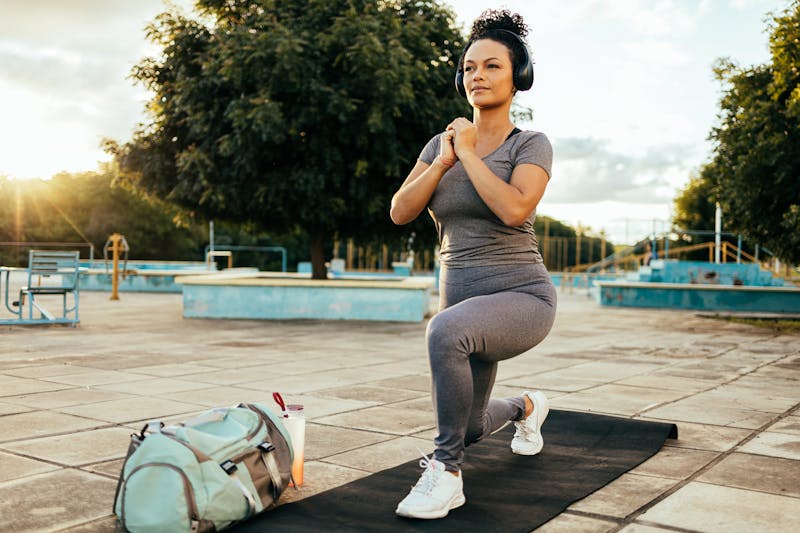 Taking semaglutide for weight loss is touted everywhere. From social media influencers to Hollywood's elite, and coverage on national news outlets including the Today Show and 60 Minutes.
The weight loss secret to the stars, you might think it's only for the elite. While it may not be covered by your insurance, there is an affordable alternative. One your general care practitioner may not be aware of!
What Is Semaglutide?
If you aren't paying much attention because you think it's just another fad or an inaccessible option for anyone living outside of the limelight of Hollywood—think again!
Let's begin with what it's not:
It's not a diet pill.
It's not a fleeting fad.
It's not a quick weight loss solution.
It is a non-habit-forming, non-stimulant prescription medication that appears to be safe and effective for a wide range of patients with obesity, regardless of their age, BMI, or race/ethnicity. It's designed to be taken long-term. Once you stop taking it, you will likely regain the weight you've lost.
All prescription medications have side effects and not all side effects are negative, including semaglutide. Initially only approved for Type 2 diabetes, patients experienced the positive side effect of gradual and sustainable weight loss. Approval by the FDA for the use of semaglutide for weight loss was then sought. Approval was granted in 2021, and it's quickly become a weight loss phenomenon.
How Often Do I Need A Semaglutide Shot?
As mentioned above, it's not a quick weight loss solution. It's a shot that must be administered every single week. You begin with a low dose, of 0.25 milligrams per week, and work gradually up to 2.0 or 2.4 milligrams per week.
The reason the dose is gradual is to minimize the side effects. If it makes you feel nauseous, you will stay at that dose until your body adjusts.
The reason it's weekly is that semaglutide has a half-life of about 7 days. By taking it weekly, you ensure it's always in your bloodstream.
While 95% of patients have little to no symptoms, about 50% of patients experience mild nausea. As your body adjusts to semaglutide for weight loss, the symptoms are likely to subside.
Additional common side effects include:
Nausea
Vomiting
Diarrhea
Gastrointestinal discomfort
Lethargy
Dizziness
Lightheaded needs
Feeling excessively full
How Does Semaglutide Aid in Weight Loss?
In layman's terms this exciting new weight loss shot works when semaglutide creates analogs of naturally occurring hormones your body makes when you digest food. The hormones travel from your stomach to your brain when you eat letting your brain know when you are full. Your stomach tells your brain it's fuller sooner.
In other words, you eat less, feel fuller, and have fewer food cravings.
Do I Have to Have Type 2 Diabetes?
Nope! As of FDA approval in 2021, semaglutide is approved for weight loss. That being said, it's not for everyone.
It may not be an option if:
You are pregnant or breastfeeding.
You have Type 1 diabetes.
You are hypoglycemic.
You have preexisting gastrointestinal issues.
You or anyone in your family have a history of medullary thyroid cancer, multiple endocrine neoplasia type 2, or pancreatic cancer.
Semaglutide for weight loss is specifically designed for adults whose:
BMI is 27 kg/m².
BMI is greater than 30kg/m².
BMI is lower than 27 kg/m² and you are undergoing close medical supervision.
If you don't meet the criteria above, there are other medical weight loss options to explore.
Is Semaglutide Safe For Children?
With childhood obesity on the rise, we were excited to hear that the FDA recently approved semaglutide for qualified adolescents. To qualify for a prescription, adolescents must be:
12 years or older.
Have a BMI at or above the 95th percentile for their age and gender.
Have an accompanying reduced-calorie meal plan.
Have an accompanying physical fitness plan.
As with adults, if adolescents don't qualify by age, weight, or any other factor, there are other weight loss options to explore.
What Is Semaglutide?
This medication is a class of drugs known as GLP-1 (Glucagon-like peptide 1). Semaglutide is given through a subcutaneous injection. By mimicking the effect of insulin to lower your blood sugar levels it. Moreover, it controls specific areas of your brain that regulate appetite and food intake. As a result, your appetite is suppressed, your food cravings are reduced, and you can better control your eating patterns.
Semaglutide is a generic prescription is a medication that is approved by the FDA and sold at a lower cost than the brand-name medication. Generic medications contain the same active ingredients as their brand-name equivalents and have the same effects, safety, and strength.
Generic drugs are less expensive than brand-name medications, in this case significantly less expensive!
At Valley Medical Weight Loss and Med Spa, we provide weekly injections of up to 2.0 milligrams of Semaglutide starting at $50 per week. You can also purchase prepaid packages of 10 injections for $450.
For your convenience—no appointment is necessary! We know how busy your schedule is, which is why we are a walk-in-only clinic. The shot only takes a few minutes, so walk-in any time:
Mon, Tue, Thu, or Fri between 9:00 am to 4:30 pm.
Saturdays from 8:00 am to 1:30 pm.
Even if you can't make it in at the exact same time each week, come in on the same day each week.
How Is Obesity Defined?
Last, but not least, let's take a quick moment to discuss what obesity is. From a purely clinical standpoint, Harvard Medical outlines weight in relation to our body mass index (BMI). This is a calculation of what your weight is depending on your height and weight.
A healthy BMI for adults is between 18.5 and 24.9.
Overweight is defined as a BMI between 25.0 and 29.9
Obese is defined as a BMI of between 30 and 39.9.
Morbidly obese is defined as a BMI of 40 or higher.
Children are still growing, so BMI is determined by age and gender.
Clinical definition aside, during a 60 Minute Overtimes segment, Dr. Apovian explained the most common misconception about obesity, "The biggest misconception about weight and obesity is that somehow your weight is under your control…Obesity is a disease of the pathways that regulate your energy balance."
With this understanding, we hope you will stop beating yourself up. In addition, there are other factors that make it more difficult to lose weight beyond nutrition and physical activity.
Losing weight is more challenging:
As you age
When you aren't sleeping well
Your anxiety and stress level is high*
Depending on your genetic composition
You have a medical condition that increases weight
You are taking a prescription that makes weight loss challenging
*The increased fight or flight hormone cortisol in your body may lead to weight gain when you feel stressed or anxious. On the flip side, some people lose weight when stressed or anxious. Whether you lose or gain weight, getting anxiety and stress under control is essential for whole-body health.
Conclusion
Whatever the cause of your acute or chronic weight gain, taking semaglutide for weight loss can help.
Starting at just $50 per shot or $450 for a prepaid package—you too can access the Hollywood elite's weight loss secret!
Reach out today to learn more about our weekly weight loss Semaglutide shots!