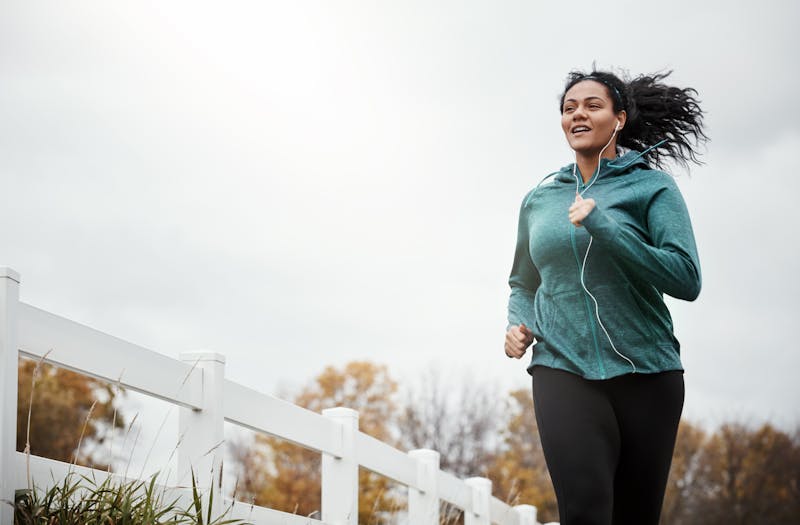 Even if you have tried, it's impossible to ignore the hype surrounding Semaglutide. This new weight loss aid went viral on TikTok, is constantly on the news, and is what a growing list of public figures attribute their weight loss to. The demand is so high, there are global shortages.
We've all seen diets, exercise programs, supplements, and weight loss treatments come and go. So, you may be wondering if taking Semaglutide is just another fad. We are happy to share that both studies and Valley Medical Weight Loss and Med Spa clients agree—the hype is real!
Keep reading for answers to some of the most frequently asked questions regarding this weekly injection.
What Is Semagltuide?
It is a non-habit-forming, non-stimulant prescription medication that appears to be safe and effective for a wide range of patients with obesity. It's designed to be taken long-term. Once you stop taking it, you will likely regain the weight you've lost.
This class of GLP-1 analogue medications has been used for over 15 years to treat Type 2 Diabetes (Semaglutide specifically was FDA-approved in 2017 for diabetes). In June of 2021, the FDA approved it as a weight loss medication. GLP-1s are different from older weight-loss medications (like Phentermine) classes. They work on key underlying metabolic pathways to support sustained weight loss, not a quick fix. They work on the same receptors as powerful, naturally-occurring GLP-1 hormones that exist in your body. GLP-1s also have far-reaching benefits, including reducing inflammation and cardiovascular disease risk to help you lose weight and live a longer and healthier life.
How Does Semaglutide Work?
Semaglutide mimics the naturally occurring gut hormone GLP-1. This is the hormone that regulates insulin and blood sugar levels, which is why this prescription's evolution began as a treatment for Type 2 diabetes.
While regulating insulin and blood sugar can reduce the number on the scale, other positive side effects include:
Suppressing your appetite
Minimized food cravings
Slowing food digestion
Feeling fuller longer
Incremental weight loss
What Is Incremental Weight Loss?
While Semaglutide is not a fad, it's not a rapid solution for losing weight. Don't be discouraged by this fact, though. As you may have already experienced, rapid weight loss trends aren't sustainable.
One clinical trial found incremental results as follows:
5.9% of total body weight was lost at 3 months, which is 10 pounds for a 200-pound person.
10.9% of total body weight was lost at 6 months, which is 22 pounds for a 200-pound person.
15% of total body weight was lost at 1.5 years, which is 30 pounds for a 200-pound person.
What If I Want to Lose Weight Faster?
We hear you, and there are several things you can do to lose weight faster while taking Semaglutide! While you don't have to make any other changes to your diet or daily routine, we strongly encourage you to make a few changes.
Many of our patients personalize their wellness journey by taking their weekly shot in combination with other scientifically proven strategies, including:
Nutritional changes—managing caloric intake and eating a diet low in trans fats, processed sugars, and processed foods.
Exercise—working out at least 4 days a week for 30 to 60 minutes, including a mix of both cardio and strength training.
Lifestyle changes—managing stress, prioritizing emotional and mental health, and making strong personal connections.
Complementary treatments—optimize your results with vitamin injections, aesthetic treatments, and other medical weight loss solutions.
Can I Take Semaglutide to Lose 10 Pounds?
Maybe. The weekly dose is tiered, beginning at .25 milligrams per week and gradually working up to 2.0 or 2.4 milligrams per week. So, it typically takes a couple of months before you achieve the full dose.
That being said, if you have 10 pounds to lose for a wedding or special event that is at least a few months away, and your body max index (BMI) is above 20—it may be an option.
If your BMI is lower than 20 or it's not the right fit for any reason, we have other options to explore.
Can I Take a Daily Pill Instead?
Not crazy about the thought of getting an injection every week? We hear you! Unfortunately, a daily pill is not currently an option at Valley Medical.
We are adept at giving injections, utilizing techniques that minimize pain, and like most things—once you get accustomed to a weekly injection, it gets easier.
Can You Drink Alcohol While Taking Semaglutide?
Depending on your individual health, you may be advised not to drink or to drink in moderation and with food.
While not scientifically proven, many who take the brand name or generic Semaglutide experience the side effect of decreased alcohol cravings.
Can You Skip A Week of Semaglutide?
Semaglutide is a weekly commitment to yourself. Consistency is key for lasting results, so aim to take it on the same day every week. It can be taken any time of day, with or without meals.
That being said, life happens. If you go on vacation, have the flu, or have a crazy busy week you can take your missed dose within 5 days of your weekly injection date. Just be mindful, that that will move your weekly injection date.
If more than 5 days have passed, you should skip the missed dose and return to your regular schedule. If you miss multiple weeks, we will discuss whether to adjust your dose. If you miss multiple weeks, you will likely need to begin again at .25 milligrams.
On the flip side, if you will be out of town or want to adjust your weekly injection date, you may be able to take your injection a few days early. We will advise on the best method of adjusting your injections.
What Foods to Avoid While Taking Semaglutide?
Did you know that the average woman spends 17 years of her life on a diet? This may leave you feeling exhausted thinking about keeping a food journal, meal planning, and counting calories.
While there are no outlined dietary rules for taking Semaglutide, it is designed to be taken in conjunction with a healthy diet and daily exercise.
If it's easier, replace the word "diet" with "nutrition" and base your daily nutrition around whole foods that are unprocessed or minimally processed.
What Are The Side Effects?
We've covered many of the positive side effects, now let's discuss the negative side effects.
Semaglutide is a non-habit forming, non-stimulate prescription that is generally well tolerated and generally safe and effective.
While 95% of patients have little to no symptoms, about 50% of patients experience mild nausea. As your body adjusts to your tiered weekly dose the symptoms are likely to subside.
Additional side effects include:
Nausea
Vomiting
Diarrhea
Gastrointestinal discomfort
Lethargy
Dizziness
Lightheaded needs
Feeling excessively full
Where Can I Get Semaglutide?
Since it's rarely covered by insurance if you aren't diabetic, the cash price for the brand name prescription is up to $1,400 per month—but not the case here!
At Valley Medical Weight Loss and Med Spa, we offer Semaglutide for:
$50 per weekly injection
$450 per 10 pre-paid injections
$61.95 per week for the Semaglutide Weight Loss Program
$395 per month for the Semaglutide Weight Loss Program
Our weekly and monthly programs are a comprehensive approach that includes personalized and scientifically proven strategies for losing weight.
Walk-In For Semaglutide Any Time!
We understand how busy your schedule is, and that you may not easily be able to come in for your injection at the same time every week. Not to worry as no appointment is required!
Walk in any time to our Phoenix, Tempe, or Glendale clinics for your weekly injection. Our hours are:
Mon, Tue, Thu, or Fri between 9:00 am to 4:30 pm.
Saturdays from 8:00 am to 1:30 pm.