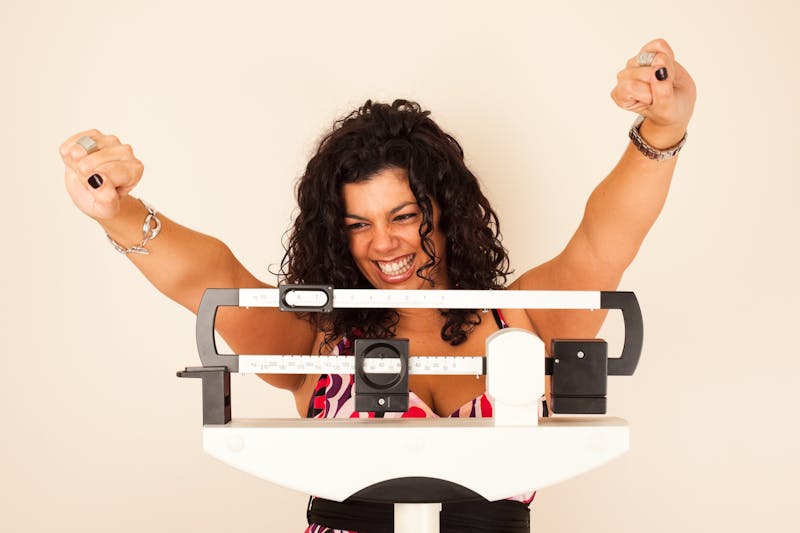 Fad diets come and go, and every few years there's a trending weight loss pill that everyone is talking about. Since 80% of diets fail and there's always a "next" weight loss pill, you aren't alone if you aren't paying too much attention to all the buzz surrounding Semaglutide. But we're over a year into the hype, so it's time to take notice.
This new weight loss prescription is so in-demand that companies are having a difficult time keeping it in stock.
Why is the demand so high? Semaglutide is being hailed as Hollywood's weight loss secret. Billionaire Elon Musk attributes his trimmer physique to Semaglutide, Dr. Oz has highlighted it on his show, and it's suspected (but not confirmed) that it's a Kardashian go-to.
Celebrities aside, weight loss is sustainable, and the side effects are minimal. Here's what you need to know.
What is Semaglutide?
Semaglutide performs by mimicking the hormones produced in the gut called GLP-1 which regulates insulin and blood sugar levels. GLP-1 has far-reaching benefits, including reducing inflammation and the risk of cardiovascular disease.
During use for treatment in Type 2 diabetes, semaglutide displayed a few other positive side effects, including patients feeling fuller longer and fewer food cravings. In other words, no more "seconds" and fewer between-meal snacks. This prompted the 2021 FDA approval for weight loss.
When used for weight loss, Semaglutide injections are a bit higher in dosage. Patients begin at 0.25 milligrams per week, and work gradually up to 2.0 or 2.4 milligrams per week. Increasing the dosing gradually minimizes the already minimal side effects.
Do I Have to Be Diabetic to Take Semaglutide?
Nope! While originally created to manage Type 2 diabetes, it is an option for many non-diabetics. For those of you who have tried liraglutide, Semaglutide typically delivers better results. Unlike liraglutide, you only need an injection once per week!
If you are taking other weight loss prescriptions, your physician will talk you through your treatment options.
Be sure to advise your physician of all your prescriptions, nutritional supplements, individual health conditions, and your family medical history.
What Kind of Weight Loss Results Can Be Expected?
It's important to understand that Semaglutide injections require consistency, and they are not a quick weight loss tool. Like all other weight loss tools, for best results—lifestyle changes are required. You will need to have a weekly injection for at least 8 weeks before the gradual weight loss begins.
That being said, clinical trial results are impressive. Most trials find that around 87% of participants experience significant weight loss.
One clinical trial of 175 adults found:
9% of total body weight lost at 3 months.
9% of total body weight lost at 6 months.
15% of total body weight loss at 1.5 years.
For a 200 pound person, 15% of total body weight equals 30 pounds!
What is important to understand, is that for weight loss to be sustainable—patients must continue with weekly injections.
Is Semaglutide Right For Me?
You aren't alone if you struggle to lose weight, as there is no one-size-fits-all solution. Even twins who eat the exact same diet and participate in the exact same physical activity lose and gain weight at different levels. If two people with the exact same DNA require personalized weight loss solutions, then two people with different DNA most certainly do!
In addition to your weight loss goals, being overweight or obese increases your risk for a variety of health concerns.
According to the CDC, a body mass index (BMI) of 25 is considered overweight and a BMI of 30 or higher is considered obese. You can use an online BMI calculator to estimate your BMI.
A BMI of 25 or higher increases your risk for:
High blood pressure
High cholesterol
Type 2 diabetes
Stroke
Coronary heart disease
Gallbladder disease
Osteoarthritis
Physical pain
Sleep apnea
Breathing problems
Several types of cancer
Depression
Anxiety
And more
Semaglutide is designed for weight management in adults whose:
BMI is 27 kg/m², and suffer from diabetes and high blood pressure, or
BMI is greater than 30kg/m².
So, if you only have 10 or 20 pounds to lose, it may not be the best weight loss tool for you. However, you have plenty of other options to choose from.
What Are Semaglutide's Side Effects?
If you have experienced severe side effects to over-the-counter or prescription weight loss pills, you will be pleased to learn of the low risk of side effects of Semaglutide. Semaglutide at up to 2.4 mg is a non-habit forming, non-stimulant that appears to be safe and effective for a wide range of patients with obesity, regardless of their age, BMI, or race/ethnicity.
In clinical trials, 95% of patients had little to no symptoms. However, 50% had mild nausea, vomiting, or constipation that faded as their body adjusted to the dosage. Side effects are minimized by gradually increasing the dosage. Talk to your physician if you experience extreme or mild side effects.
Additional side effects include:
Excessive feelings of fullness that go beyond the desired results.
Feeling dizzy or light-headed.
Persistent lethargic feeling.
Gastrointestinal discomfort.
Diarrhea.
Nausea.
How Do I Get a Semaglutide Prescription?
Semaglutide must be prescribed by a physician. If you live in Phoenix, Glendale, or Tempe, you can walk into Valley Medical Weight Loss Clinic when it fits into your schedule!
We take a thorough medical history to determine if it's the right weight loss tool for you. Semaglutide may not be the right fit for you if:
You are pregnant or breastfeeding.
You have Type 1 diabetes.
You are hypoglycemic.
You have preexisting gastrointestinal issues.
You or anyone in your family have a history of medullary thyroid cancer, multiple endocrine neoplasia type 2, or pancreatic cancer.
If you notice potential symptoms of thyroid cancer, such as a lump in your neck or neck or jaw pain, contact your physician as soon as possible. Also, notify your physician if you experience mild side effects. If your side effects are severe (which is rare), seek medical attention immediately.
Can Children Be Prescribed Semaglutide?
Currently, 14.7 million children in the United States are clinically obese. Children are still developing so their health and weight loss options vary greatly from adults. That being said, there are plenty of safe and body-positive weight loss options for children.
The FDA has only approved Semaglutide for adults and adolescents 12 years and older with an initial BMI at or above the 95th percentile for their age and gender. It must be prescribed along with a reduced-calorie meal plan and increased physical activity to lose weight and keep it off.
If your child is overweight or obese, your physician will discuss your child's weight loss options with you, many of which go beyond nutrition and physical activity.
Is Semaglutide Covered by Insurance?
When taken for weight loss, Semaglutide is not currently covered by insurance. The downside for many, is the ongoing weekly cost. It can cost up to $1,400 per month for a 2.0 or 2.4 milligram injection. But not at Valley Medical Weight Loss!
We believe that health should be accessible, which is why we provide weekly injections of up to 2.0 milligrams of Semaglutide starting at $50 per week. You can also purchase prepaid packages of 10 injections for $450.
The best part is—no appointment is necessary! We know how busy your schedule is, which is why we are a walk-in-only clinic.
Walk-in any time:
Mon, Tue, Thu, or Fri between 9 am-4:30 pm
Saturdays from 8 am to 1:30 pm.
To achieve results with Semaglutide, you must have injections every 7 days—ideally on the same day each week. It's ok if you can't make it in at the exact same time each week but aim for the same day.
What Are My Other Non-Surgical Weight Loss Options?
Even with the outstanding clinical trial and everyday user results, Semaglutide may not be the right choice for you. Whatever the reason may be, if it's not the right fit, you have many other medical weight loss options to choose from.
One of the stigmas associated with being overweight or obese is that you are lazy. You are not lazy. Obesity is a complex disease. Going it alone you may never be able to achieve sustainable results. With a personalized approach, your odds of success skyrocket!
When you come in to discuss Semaglutide, we can talk you through your other non-surgical weight loss options.
This includes our:
Reach out today to learn more about Semaglutide, or walk into our Phoenix, Glendale, or Tempe clinics for a same-day appointment.