HCG Shake
About HCG Shake

What is the HCG Shake ?
The HCG Shake is a meal replacement alternative designed specifically for people seeking the ultimate blend of protein, carbohydrates and nutrition in one convenient product.
What are the benefits?
Provides 50% of your Daily Value of 23 Vitamins & Minerals
Contains fat-burning polyphenol
High grade hoodia for appetite control
7 grams of soluble and insoluble fiber
High protein – Low carb
Nutrient dense formula helping to promote healthy weight loss
Who can benefit from the HCG Shake?
Many people can benefit from this supplement. Great for those currently on the HCG diet looking for meal options or ideal meal replacement for people seeking the most in nutrition from an easy-to-mix drink.
How Should I Take KOS?
Take exactly as recommended by your doctor. It is recommended to take one scoop with mix water.
What are the Possible Side Effects?
There are currently no known side effects.
What Should I Avoid When Taking the HCG Shake?
There are currently no known avoidances when taking.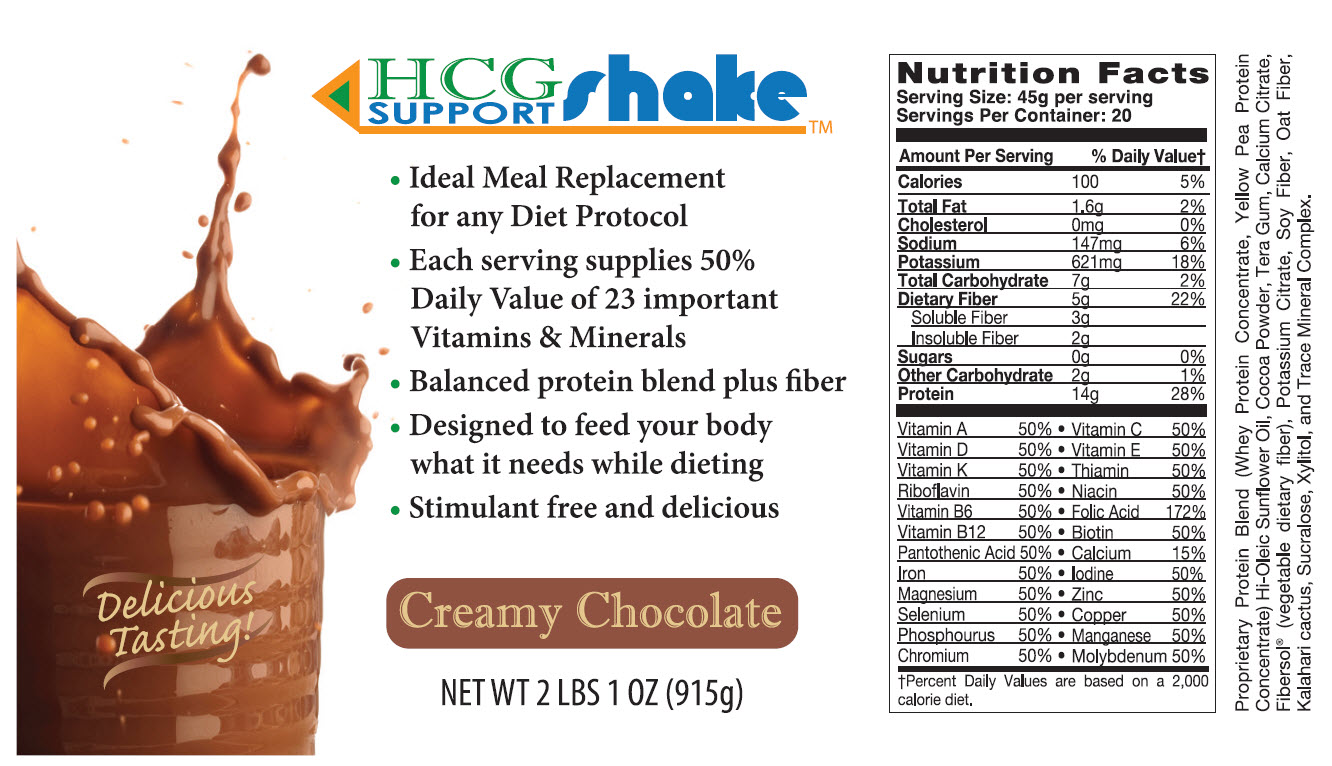 **Please note, the HCG shake does not contain any HCG hormone. The shake is meant as a meal replacement for dieters who are using the HCG protocol to lose weight.**
---
DISCLAIMER *These statements have not been evaluated by the Food and Drug Administration. This product is not intended to diagnose, treat, cure or prevent any disease.