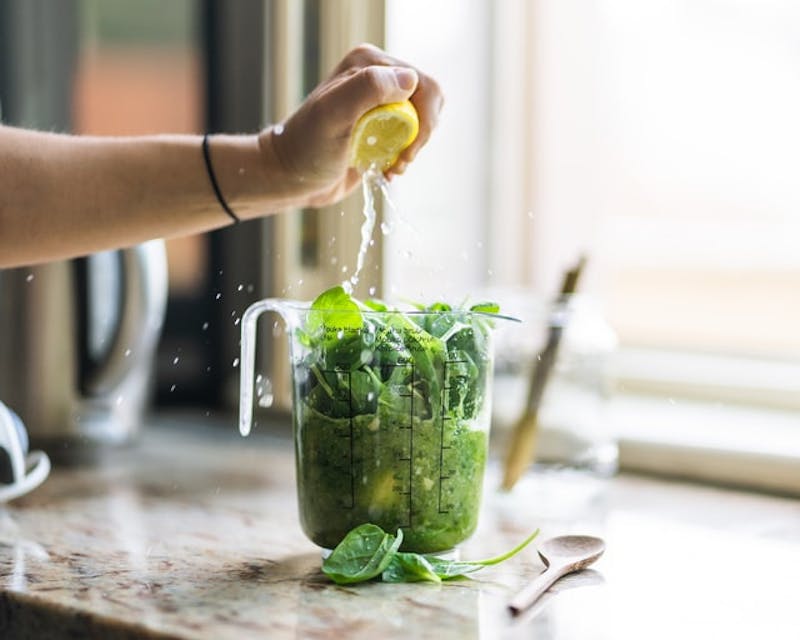 At Valley Medical Weight Loss, we provide a wide range of effective weight loss supplements that help you reach your goals. Learn about 5 of our most popular and effective weight loss supplements to lose weight and feel healthy again.
Losing weight may be a common goal many people have, but it is not a one size fits all endeavor. There are many ways to lose weight, and the most effective option for one person may not work for another.
When you choose which route to take for weight loss, it's important to consider all of the following:
Your health history

Current health conditions and concerns

How quickly you want to lose weight

Dietary restrictions and allergies

What makes a sustainable healthy lifestyle work for you
All of these factors influence choosing the right weight loss supplements or programs for your goals.
Knowing that people need different and personalized solutions, we provide a range of supplement options that can stand alone or be included in our weight loss programs.
5 of our most effective weight loss supplements and programs
The CarbCrave Complex helps you reduce carb intake. While carbs are not inherently "bad" for you, many people find that reducing the number of carbs in their diet helps them lose weight. This is especially true for those who have a lot of carbs in their diet and feel near-constant hunger.
Some of the possible benefits include:
Appetite suppressant

Decreases stress and fatigue

Improves mood

Prevents stress or boredom related snacking
The Lipotropic Complex is a popular detox supplement for our patients. It helps you lose weight by flushing fat from the liver. But it also has other benefits:
Helps treat depression

Regulates liver function

Lowers inflammation and assists pain management

Boosts energy levels

Metabolizes carbohydrates
The Crave-A-Way supplement is another appetite suppressant option. It helps you curb cravings for sweets, carbs, and alcohol.
It is made of amino acids, and vitamins C, B3, B5, and B6. All of these contribute to weight loss. One of the amino acids, L-phenylalanine, is naturally found in many foods and helps your brain regulate mood and appetite.
Other possible benefits of the supplement include:
Improved insulin metabolism

Muscle repair and production

Enhanced calcium absorption

Reduce anxiety
The 10 Day Lean & Clean supplement helps your body cleanse from the inside out. It's a 10-day gentle cleanse and an effective way to kick off a diet. It helps you purge toxins from your body, relieve constipation, and cleanse the liver and colon.
Our Premier Weight Loss Program has the benefits of supplements combined with complete one-on-one weight loss support.
Included in the program are a few of our most popular supplements:
An appetite suppressant that you qualify for based on your health and goals

MetaBlast supplement that helps you burn fat

Lipo MaXX injections with B12 to improve mood and weight loss results
On top of the supplements, you also get unparalleled support and guidance for all parts of your weight loss journey. You get diet support, access to our app that helps you plan to exercise, and meal plans. And the plan also includes weekly weigh-ins and 1:1 support from our doctors who tailor the premier program to your needs.
This program is so effective because it combines diet and exercise with supplements that boost your results. Weight loss supplements work better when combined with healthy lifestyle habits like a nutritious diet and consistent exercise. But we know how hard it is to adopt a new healthy lifestyle. That's why this program includes 1:1 support.
Book your consult for a personalized and effective weight loss program
We are committed to helping you lose weight in a healthy, safe, and sustainable way. The goal is to lose weight and keep that weight off. That's why our programs are designed with your long-term success in mind and we teach you the habits to maintain a healthy diet for the long run.
Until August 22, when you sign up for our premier weight loss program, you get four FREE injections of Biotin or Glutathione.
Biotin helps metabolize carbs, fatty acids, and protein. With this supplement, you support your digestive system and regulate your cholesterol and blood sugars. As an added bonus, it also helps strengthen your hair and nails.
Glutathione is an antioxidant that's naturally produced by your cells. It helps you prevent diseases like cancer, diabetes, and arthritis. Plus, it helps strengthen weakened immune systems, slows the aging process, and improves cognitive function.
We take your complete health profile into account when creating a weight loss program and give you supplements that make your weight loss journey smoother than doing it alone.
When one of the biggest weight loss challenges is staying motivated, it's important to have someone in your corner helping you achieve your goals. Our doctors and all staff support you on your personal journey to feel healthy and happy again.
To book your first consultation, visit your closest Valley Medical Weight Loss location today.