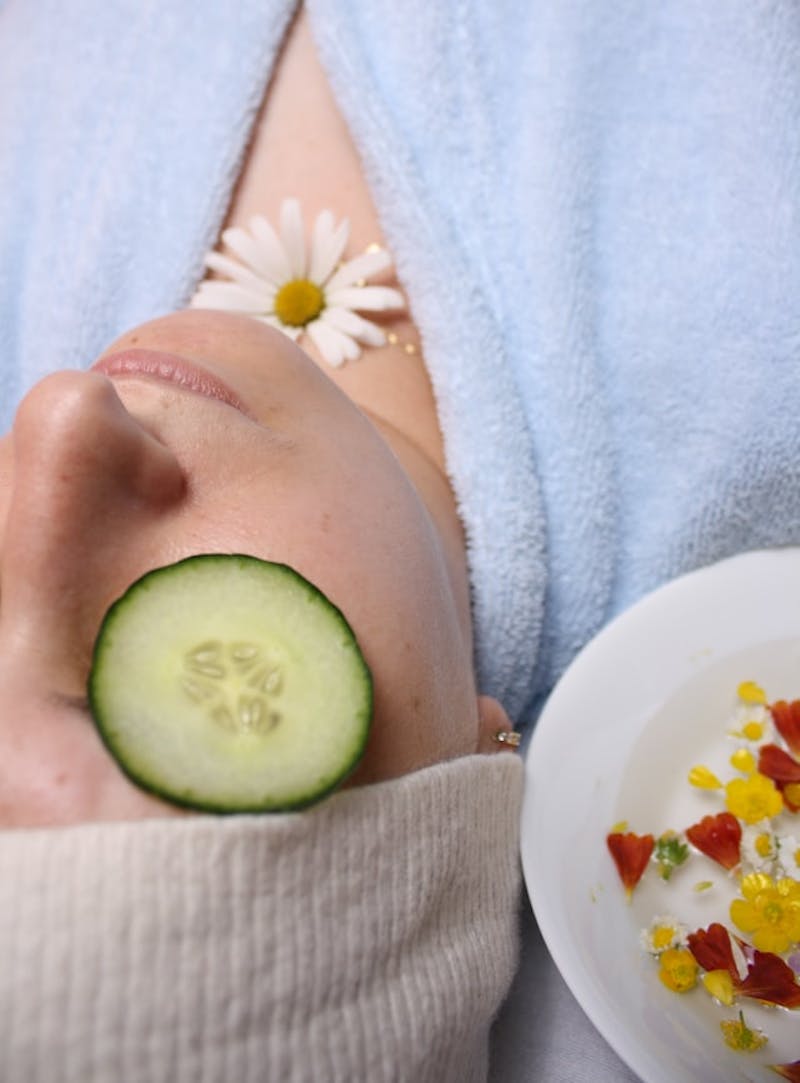 Signs of aging are completely natural, but many of us would like to age gracefully. So what are the best ways to prevent signs of aging early?
If you want to prevent signs of aging, you have to start early. The truth is that many factors in our environment are tough on our skin. So while genetics does play a role in how you age, your environment and lifestyle play a role too—which is good news! It means that you can take steps to prevent early signs of aging if you start soon enough.
How to prevent signs of aging
Protect your skin from the sun
One of the most important ways to protect your skin is to wear sunscreen every day. Even if you don't plan on spending a lot of time in direct sunlight, you can still get UV exposure. Also, the sun penetrates cloud cover, so even on a cloudy day sun exposure damages your skin. Excessive sunlight speeds up signs of aging by damaging the elastic fibers that keep your skin firm.
If maintaining a tan year-round is something that's important to you, this doesn't mean you have to give it up forever. Using a self-tanner can help you look darker while protecting your skin from harmful sunlight.
2. Don't smoke
Aside from excessive sun exposure, smoking is one of the most common causes of premature skin aging.
The reason is due to the harmful chemical nicotine found in cigarettes. Nicotine narrows your blood vessels and reduces the steady flow of oxygen and nutrients to your cells. Without everything your cells need, they start to age faster. Plus, there are other harmful chemicals in cigarettes that reduce skin elasticity.
3. Drink less alcohol
Frequent alcohol use also increases early signs of aging. Alcohol severely dehydrates your body, and that includes your skin. It speeds up the aging process as it impacts the production of stress hormones. In addition, excessive alcohol can lead to dry skin and nutrient deficiencies.
To reduce the signs of aging, it's not required to completely swear off alcohol. But reducing your drinking to a few drinks per week or even per month can drastically improve your skin. Not only that, but also improve your overall health as well.
4. Moisturize your face
Moisturizing twice daily helps your skin lock in moisture. Moisturized skin is healthy skin, as it's why you lose moisture that your skin is more likely to develop wrinkles. It's one of the simplest steps to take to keep your skin vibrant and youthful for longer.
It's recommended that if you want a moisturizer that's particularly effective, to try one with hyaluronic acid or vitamin C. Hyaluronic acid is a compound naturally found in your body to hold moisture. But as you age, you produce less of it. That's why using a moisturizer that supplements it on the surface of your skin can help you retain moisture.
5. Eat a healthy diet
A healthy diet is critical to prevent aging from the inside out. In 2019, one study showed the way a healthy diet is connected to fewer wrinkles in women. To prevent aging through your diet, it's best to find foods rich in antioxidants, vitamins, minerals, and anti-inflammatory properties. Some excellent foods to include in your diet are:
Fruits like grapes, pomegranates, and blueberries

Veggies like leafy greens and carrots

Avocados

Green tea

Olive oil
6. Drink plenty of water
Every organ in your body needs water to perform at its best. Your skin is the largest organ of your body and needs water to stay healthy. Not only does hydrated skin better protect you from harmful elements in the environment, it also helps you stay young. Properly hydrated skin looks full, youthful, and vibrant and reduces the visibility of fine lines.
7. Sleep on your back
Sleeping on your back helps you avoid compressing the skin on your face into positions that lead to more wrinkles. Sleeping on your side or stomach can stretch or compress your skin in ways that age your skin prematurely, according to one study. Although it's difficult to stay in one position all night, making an effort to sleep on your back through some of the night may help you prevent premature wrinkles.
8. Take preventative measures like facials and other advanced skincare procedures
Facials and other procedures to give your skin a dose of care go a long way to keep your skin youthful and vibrant.
One of the most popular anti-aging procedures is Botox. With Botox, you get a small dose of botulinum toxin A injected into sites around your face that are the most prone to getting fine lines and wrinkles. It effectively "freezes" the muscles around the injection site and prevents your skin from wrinkling due to movement.
Another effective anti-aging procedure is PRP.
PRP is short for platelet rich plasma. It's an anti-aging procedure that's become one of the most common and popular among celebrities who want to maintain a healthy glow to their skin. PRP helps prevent and reduce the appearance of fine lines, wrinkles, scars, and other blemishes.
There are two types of PRP procedures—the PRP facial and a PRP facelift. Both can help prevent early signs of aging and give your skin a healthy glow.
PRP Facial—also known as the "Vampire Facial"
In a PRP facial, you first meet with your doctor who will draw a small amount of your own blood into a vial. That blood is put into a centrifuge—a machine that spins the vial very fast to separate the liquid inside. The plasma in your blood separates and is extracted for use in a microneedling procedure.
Microneedling is when a very small needle is used to make "micro" abrasions on the surface of your skin. In the PRP facial, the plasma from your blood gets applied to the microneedles that get used on your skin. The reason for this is that your plasma has strong growth factors that promote faster healing and collagen production.
The end result is more vibrant and youthful skin.
PRP Facelift—also known as the "Vampire Facial"
For a PRP facelift, the procedure starts the same way as the PRP facial. Your blood is drawn and prepared for the procedure. The difference is how the platelet-rich plasma gets applied to your face.
Instead of microneedling, PRP gets combined with a hyaluronic acid filler like Juvederm. This combination is injected under the skin where you most want to target deeper lines or wrinkles. The result is a rejuvenated and youthful fullness to your skin.
Since this procedure involves under-the-skin injections, it's usually the best option if you have deeper lines that have set in around your face.
We help you prevent and reverse signs of aging
At Valley Medical Weight Loss, you can get Botox and PRP from our doctors who are specially trained in the most advanced aesthetic procedures.
Our doctors can help you determine which anti-aging procedure is best for your ideal end result. You also get personalized advice to make your skin look younger based on your health history and environment. The key to maintaining healthy skin is to build habits early, and we can help you do it.
To book an appointment with one of our doctors, contact your closest Valley Medical Weight Loss location today.