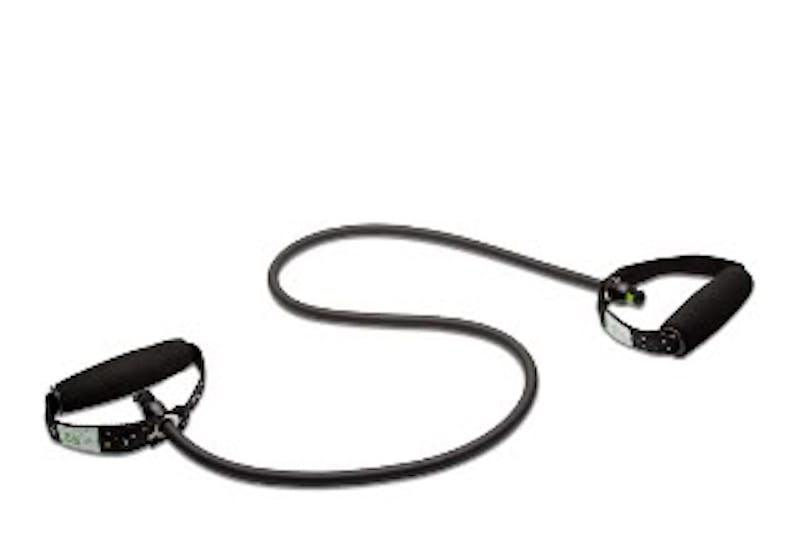 The New Year may have just started, but researchers are already taking some educated guesses as to what the hottest fitness trends of the 2015 will be. CrossFit – a training program that gives you a full body workout using elements of cardio, weight lifting, gymnastics, and core training – was all the rage in 2014, but will the still popular workout take the crown in 2015? Not necessarily. The American College of Sports Medicine seems to think that more and more individuals will turn to body weight training, functional training, and the super short workout instead.
Body Weight Training
The basic idea behind body weight training is exactly what it sounds like – you rely on your body weight to get a full body workout. Body weight training may include the use of workout gear like resistance bands and cables, but it doesn't involve using any heavy gym equipment like weights or cardio machines. One of the major benefits of body weight training is that it tends to be cheaper than other types of workouts and since you only need your body and a few inexpensive resistance bands, you can pretty much do it anytime and anywhere. Another benefit to body weight training is that you're less likely to injury yourself because you're not using heavy weights or trying to learn how to use a workout machine that you've never even seen before.
Functional Training
"Functional" is a huge buzzword right now. Functional doctors, functional nutritionists, and now functional training are making huge headway in the health field. So what exactly does "functional" mean? As far as training goes, the word functional describes focusing on things like developing proper posture and increasing flexibility and balance instead of cardio and strength training. The idea behind functional training is that when you correct your posture and increase your balance and flexibility, your fitness level will increase and you will experience harmony between your muscles and joints and an increased range of motion. So does that translate to weight loss? Not as much as cardio, strength training, and body weight training, but it does improve your overall health, which is extremely important.
Super Short Workout
In a world of people that are so pressed for time, it's no surprise that the super short workout is slated to be one of the biggest fitness trends of 2015. Just like it sounds, the super short workout aims to get all the benefits of a 30-minute exercise session in less than half the time. Most super short workouts rely on interval training, which alternates a minute of high-intensity exercise with a minute of lower-intensity exercise. You repeat this 2-minute alternating cycle anywhere from 5 to 10 times and then you're done. It may seem like the easy way out, but you really do get a lot of bang for your buck with these workouts. Plus, a study found that people at risk of diabetes who participated in 12 minutes of these interval style workouts 3 times a day were able to control their blood sugar levels better than people who participated in a continuous 30-minute walk instead. This brings us back to the 7-minute workout app we discussed in our previous post. Maybe these fitness gurus are on to something!