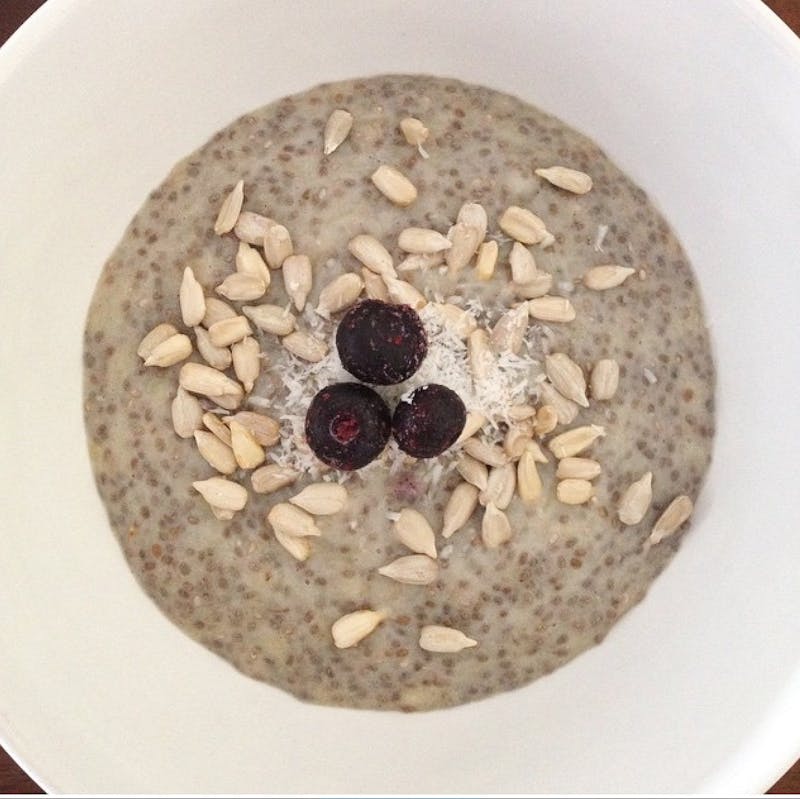 Okay, based on our last two posts it may seem like we're a little bit chia-obsessed, but you know what? We are! Chia seeds have SO many health benefits (more on that here) and because they're so rich in protein, just a couple of teaspoons can keep you full for hours. When you're trying to lose weight, that's exactly what you want, right?
The only problem with chia seeds is that sometimes it can be difficult to figure out what to do with them. You hear they're healthy so you go out and buy a big bag, but now what? It's easy to throw a couple handfuls in your morning smoothie, but that can get redundant. We wanted to make sure that we don't leave you hanging by just recommending you include chia seeds in your diet; we want to also provide you with a couple recipes to get you started with this new super food. Last week, we told you how to make a delicious two ingredient chia jam and this week, we're going to show you how to make a warm and comforting chia seed porridge.
It has the consistency of oatmeal, but it's grain-free, richer in protein, and lower in carbohydrates, so it will help keep you full for longer. Plus, it's easy to throw together in just a few minutes and we're big fans of quick and easy when it comes to the kitchen. This recipe makes two servings.
Here's what you need:
2 small, ripe bananas
¼ cup chia seeds
1 ¼ cups coconut milk
½ teaspoon pure vanilla extract
¼ teaspoon cinnamon
Optional:
2 teaspoons raw sunflower seeds
¼ cup blueberries
Shredded coconut
Here's how to make it:
Mash bananas in a saucepan with a fork over medium-high heat. Add chia seeds and mix until combined. Stir in coconut milk, vanilla, and cinnamon and stir over heat until all ingredients are incorporated and porridge is nice and hot. Remove from heat and top with sunflower seeds, blueberries, and coconut (or whatever toppings you want!).
Allow to cool slightly and enjoy!