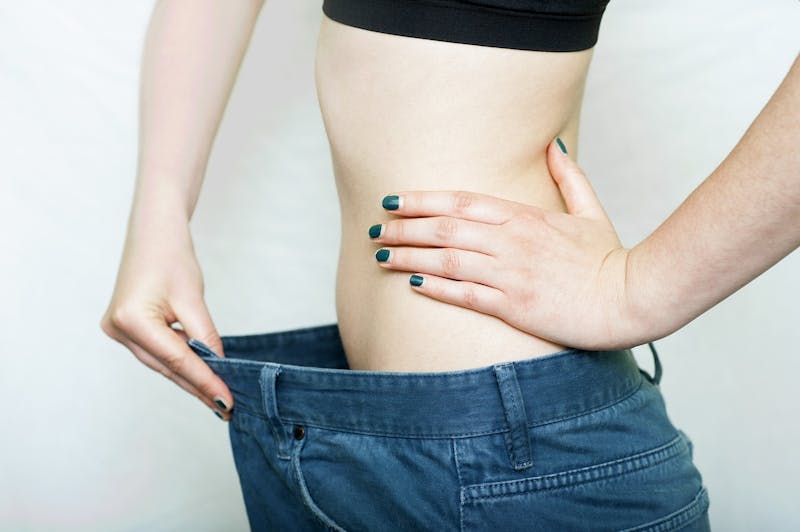 If you feel like you've done everything right when it comes to diet and weight loss, but you haven't seen the results you want; or if you're just stuck at a weight loss plateau, and you just can't break through it, you may be missing a key ingredient in your weight loss plan: lipotropic injections.
Basics of Lipotropic Injections
Lipotropic injections are injectable weight loss/fat-burning injections that contain 3 key ingredients: methionine, inositol and choline. These ingredients are classified as lipotropic, which means they decrease the amount of fat in the body. They also speed up the removal of fat from the liver. In addition to the lipotropic ingredients, lipotropic injections also contain vitamin B6, which is vital to proper metabolism of fats and carbohydrates, and vitamin B12, which dramatically increases energy levels. Typically the injections are given once or twice a week.
All of the ingredients in the lipotropic injections play an important role in helping you lose weight and boosting your metabolism; but choline is especially important.
What is Choline?
Choline is an essential nutrient that's absolutely vital for your metabolism to work correctly. Although your body can make choline, it's not enough to meet your needs. You have to get it elsewhere — either through your diet or, even more ideally, through injections.
Choline Benefits
Choline is a lipotropic agent, or in other words, a substance that helps break down fat during metabolism. It works together with inositol, another substance commonly found in lipotropic treatments. Together these nutrients help transport fat to the various cells in the body so it can be used for energy. This helps pull fat out of fat stores and improves how efficiently your metabolism is able to burn fat. Translation: you lose weight faster
Choline also strengthens the structure of cell membranes, which improves brain function and memory and protects the health of your liver and heart. Of course, you can't rely solely on lipotropic injections and the choline in them for weight loss. They should be a part of a larger, comprehensive weight loss program that includes a healthy diet, exercise, and professional support. That's why we offer weekly and monthly plans that combine lipotropic injections with guided weight loss support.