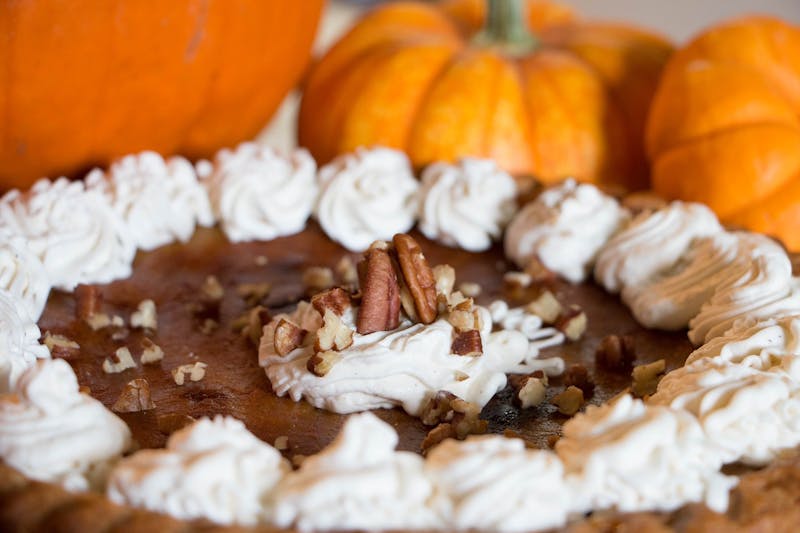 It's the holiday season. The time of year when families and friends get together to share thanks, love, laughter – and maybe even some presents and a little bit of aggravation. It's also the time of the year when there's food everywhere you turn. You may encounter a hidden vegetable or fruit tray here and there, but for the most part, you're likely to find food that's high in calories, short in beneficial nutrients, and bad for your waistline. Weight loss during the holidays? It's seems like an oxymoron.
Many people resign themselves to the "fact" that the holidays mean weight gain. They give in to temptation and then vow to lose any gained weight after the holidays are over; but that doesn't have to be you. While it's okay – and perfectly normal – to indulge here and there, you don't have to let yourself get completely off track. Here are a few tips to keep you on the right path – and your pants comfortably buttoned – this holiday season.
Eat Before You Go
Most holiday parties fall around dinnertime. If a sit-down dinner isn't served, there are often plenty of appetizers around the room to keep you snacking all night long. If you go to a party hungry, your ability to resist temptation decreases dramatically. Prepare yourself by eating a healthy meal before you head out to a holiday event. Give yourself enough time to enjoy a proper meal at home. That way, you'll feel more satisfied and you'll be ready to mingle.
Bring Your Own
If eating before the party isn't an option, bring your own dish. Tell the host or hostess that you'd love to pitch in and make a dish that you can enjoy without veering too far off of your diet plan.
Host the Party
If it's a feasible option for you, offer to host a party. When you host, you have more control over the menu, so you can make healthy dishes that your guests will enjoy, but you'll feel good about eating.
Ditch the Drinks
Holiday parties are known for the cocktails. Pumpkin martinis, peppermint shooters, and eggnog are everywhere you turn, but these drinks are often more damaging to your waistline than the dessert tray. Limit yourself to one alcoholic drink per party and try to choose something that's not loaded with calories. A wine spritzer or a glass of champagne is a better choice than eggnog.
Pick Your Treats
Getting through the holidays without indulging a little is nearly impossible, but that doesn't mean you have to eat everything that's in front of you. Choose a few treats that are worth the splurge – your mom's chocolate cake or your aunt's snickerdoodle cookies – and skip the rest. If it's something you can have all year, don't use this time to splurge; but if it's something that only comes around during the holidays, allow yourself the treat.
Chew Gum
When you're mingling at a party, sometimes it's tempting to pick at the cheese or crackers or have another scoop of dip just because it's there. Instead, chew on a piece of gum. When you're chewing gum, you're less likely to just mindlessly pop food into your mouth.
Ramp Up Your Workout
Although you can't outrun your fork, ramping up your workouts will give you a little more wiggle room in your diet. Add a few workouts to your week to help burn off some of the extra calories you're taking in. If family or friends are visiting from out of town, include them in the workout – go for a walk or a hike – instead of using them as an excuse to skip the workout altogether.