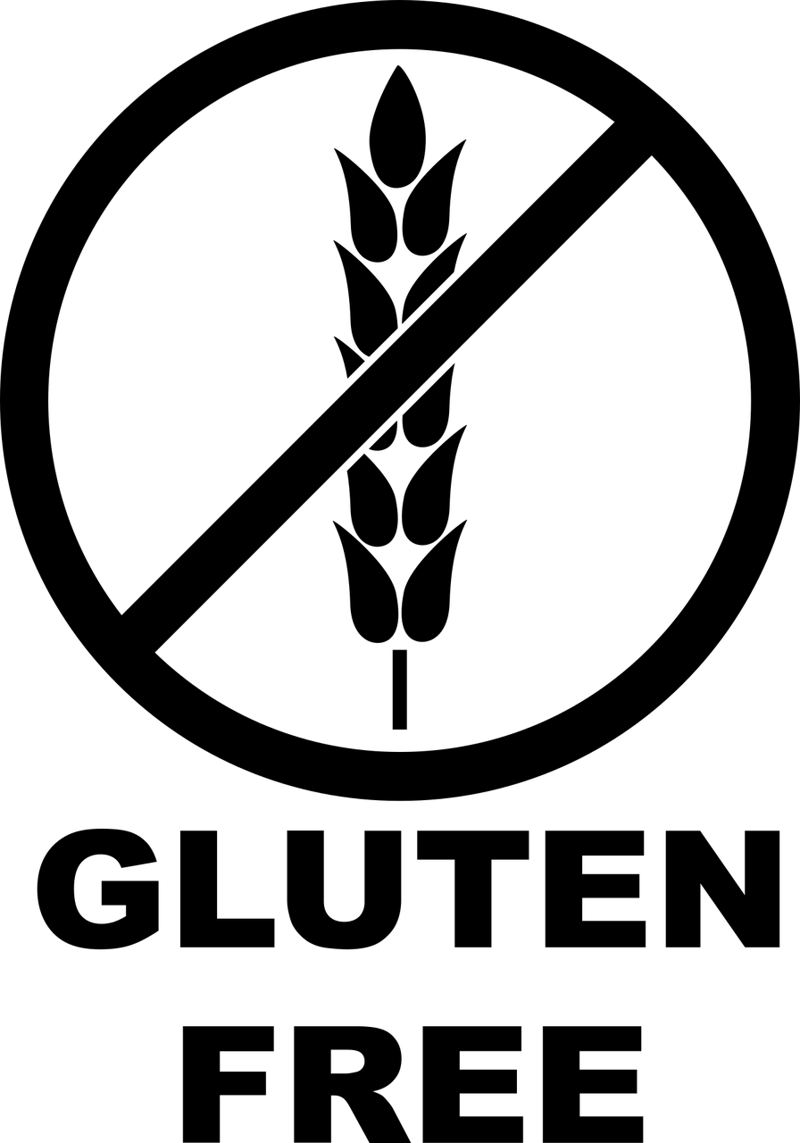 Gluten free is all the rage right now. Although it's estimated that only one percent of Americans have celiac disease – an autoimmune disorder that results in immune attacks that damage the small intestine in response to gluten – about twenty percent of Americans say they avoid gluten. We're not here to try to prove either stance. Whether the science says that gluten-free sensitivity exists or not, it's hard to discredit the thousands of people who have stories of improved health when removing gluten from the diet.
If removing gluten makes you feel better, there's really no harm in it – when you do it right. We just want to make sure you know that going gluten-free doesn't automatically mean you're eating healthy. Let's get into why that is.
What is Gluten?
It's probably helpful to take a step back and talk about what gluten is. Gluten is a protein in wheat, barley, and rye. Oats, which are naturally gluten free, are often contaminated with gluten during the manufacturing process. Unless oats specifically state that they're gluten free, you can lump oats in with the "gluten-containing grains" category, too. When avoiding gluten, it's necessary to cut out these gluten-containing grains and all foods made with them from your diet.
The Confusion
This is where a lot of the confusion from going gluten-free comes in. Replacing gluten-containing foods like cereals, crackers, breads, cookies, etc. with gluten-free cereals, crackers, breads, cookies, etc. does NOT necessarily mean that you are eating healthier. Packaged, processed gluten-free foods are just that – processed. They may not have gluten, but that doesn't mean that they aren't loaded with sugar, sodium, fat, and other undesirable ingredients. The gluten in these products is often replaced with corn and soy products, which aren't any healthier than gluten itself. To add to that, crackers and cookies (whether they contain gluten or not) aren't exactly health foods – they're low in nutrients and high in refined carbohydrates – and should only serve as an occasional treat.
Making Gluten Free Work
If you're going to go gluten-free to try to improve your health, it's best to replace gluten-containing foods with fresh, whole foods. Instead of swapping whole wheat bread for gluten-free bread, try making a sandwich on a lettuce wrap. Instead of dipping gluten-free crackers in hummus, try cutting up some fresh veggies and eating those with your dip. Replace bagels and muffins with a veggie omelet and pasta dishes with lean protein and vegetables. Or use some of these ideas to get your creativity flowing.
This doesn't mean that you can never have cookies and crackers again, but just don't make them a staple in your diet. Focus on clean, whole foods and occasionally allow yourself a gluten-free treat.