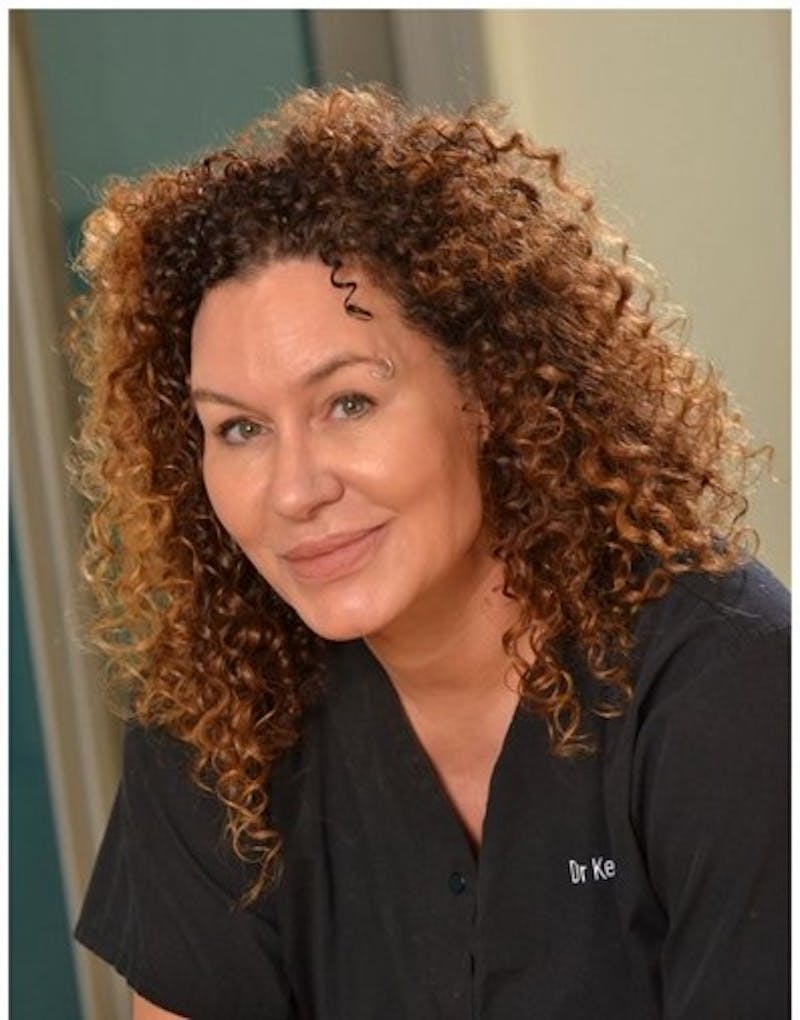 We're thrilled to highlight a leader in aesthetics—Dr. Julie Keiffer, who does our aesthetics procedures at Valley Medical Weight Loss.
Dr. Julie Keiffer is one of the leading doctors for aesthetics in Phoenix, AZ.
She is versed in natural therapies, with a focus in anti-aging, bioidentical hormone replacement, and sexual enhancement. In addition, she has served as medical director for several laser clinics and helped with the creation of a tattoo removal business.
When she graduated from Southwest College of Naturopathic Medicine in 2001, she started performing minor surgical procedures, which naturally progressed to aesthetics in 2002 at the same time Botox was approved for aesthetics use.
Since then she has been named as a Top Doctor by Phoenix Magazine in 2016.
What drew her into aesthetics early in her career was the way it "changes my patients' relationship with themselves. The way it improves the quality of their lives is no small thing," she says.
These procedures provide a way for patients to invest time and care into themselves. They want to look and feel like themselves, and her work helps them achieve that.
What she loves is that when she goes to work every day, her patients look forward to their treatments just as she looks forward to helping them. All that positivity around helping another person look and feel their best is what keeps her in the practice.
She sees people leave her office feeling more confident and empowered than they have felt in a long time.
Power to change our relationship with ourselves
When asked about the stigma around aesthetics procedures like Botox and fillers, Dr. Keiffer is glad to see the days of secrecy around "getting work done" are in the past. "That's like Puritan times," she says. Our society has fortunately changed to make getting aesthetic procedures more acceptable.
Because when it comes down to it, choosing to get Botox is a personal choice that ought to be made without judgment. While many people still worry about what their partners will think or if they will look "natural"—choosing to do something that makes you feel good in your own skin is an empowering choice.
As deep lines appear and skin starts to thin through aging, many people grow disappointed by what they see in the mirror. Internally, they feel as vibrant as ever, but over time the outside doesn't reflect that. It's draining to look in the mirror every day and no longer feel connected to the person you see as yourself. And that impacts everything from confidence to emotional and mental wellbeing.
Dr. Keiffer has spent enough time in the industry to have seen the change in perspective happen firsthand.
In the past when there was an aura of shame around aesthetic procedures, "It's like telling you you're not supposed to put any energy into yourself," she says. But that point of view has been on the decline for some time now.
As a culture, we've started to embrace that we should put energy into ourselves. We feel better, perform better, and feel inspired to contribute more when we're confident in every aspect of our being. That includes appearance. It's more than okay to put energy into yourself—it's a critical part of a life well-lived. And if that means getting a few units of botox, getting a PRP facial, or even doing a full facelift makes you feel confident and beautiful, it's an empowering way to take care of yourself.
Taking care of your skin actually improves your self-esteem
Besides, the research supports the transformations in confidence she sees in her office. A double-blind study conducted back in 2010 found statistically significant increases in self-esteem, body satisfaction, and overall life satisfaction even months after getting a procedure done.
It's seeing patients feel happier and confident that keeps her work feeling fresh and meaningful.
There's also never been a better time to get Botox or fillers. Dr. Keiffer acknowledges that when these procedures first came out there were some end results that didn't look natural.
But now, you can get augmented lips or a few units of Botox that look so natural no one would ever guess you'd had work done. The procedures have come such a long way and with further research, will only continue to improve.
How Dr. Keiffer recommends keeping skin young and vibrant
One of the most important things Dr. Keiffer tells her patients is that "the skin is a living thing—if you don't take care of it, it won't be healthy. Just like if you don't take care of your car…it would break down. It's the same thing with your skin."
She believes it's important to answer her patients' questions about keeping their skin healthy and letting them know why it's so important.
Putting energy into yourself and taking care of your skin starts with the common advice we hear about staying hydrated and wearing sunscreen (especially in the intense Phoenix sun!).
But it's also about knowing what healthy skin looks and feels like. She educates her patients on what kinds of blemishes and inflammation to check for, and when something necessitates visiting a doctor. She also helps her patients become aware of how hormone changes as they age impact their skin. As women's estrogen levels drop as they age, for example, it's common for skin to appear dull and thin.
The knowledge she shares is important to her and her patients because only with the full picture, can her patients take the right steps to look and feel like themselves again.
And there are a number of treatments Dr. Keiffer swears by to give her patients the results they're looking for and boost their confidence.
PRP facials and facelifts
For Dr. Keiffer, PRP or platelet rich plasma, is the "golden child" in the aesthetics world.
Why?
A combination of how it works and the stunning results from a PRP procedure—especially when stacked over time. PRP is the most natural option out there–no foreign products and the results are natural.
PRP procedures build on how our body already works to heal and rejuvenate after an injury.
If you cut yourself and do nothing to stop the bleeding, platelets show up to create a clot. These same platelets create growth factors to start the healing process. Your platelets activate stem cells after an injury, which leads to rejuvenation.
PRP facials and facelifts work by first withdrawing a small amount of your own blood and separating out your plasma. The golden-hued platelet rich plasma is removed and applied to your skin. Then, microneedling creates "a micro injury and stimulates collagen and then the PRP that's already on the face becomes active."
It's also possible to inject the PRP under the skin and get essentially a double dose for stronger and longer-lasting results.
But whether topically or subcutaneously (i.e. under the skin) the result is this:
Reduced appearance of acne scars, wrinkles, and blemishes

Even and glowing skin tone

Tighter, firmer skin

Increased collagen production and plumper-looking skin

Improved moisture retention
The fact that a PRP treatment comes from your own body and then returns to your body makes the procedure one of the easiest to get done, and the results are worth the time and energy.
Fillers and Botox
Botox and fillers are the most well-known aesthetic procedures out there. In fact, Botox in particular is one of the safest and most widely studied aesthetic procedures on the market.
Botox is used to reduce the appearance of fine lines and wrinkles. It works by interfering with signals between nerves and muscles, preventing the muscles from being able to contract. When this happens, wrinkles relax and smooth out.
Fillers, like Juvederm and Volbella, are used to create a smoother and fuller appearance on your face. Where deep lines start to form, or skin begins to look thin, a filler can be injected to plump up the face and reduce the appearance of lines.
There are different fillers available but the most popular is HA or hyaluronic acid-based fillers like Juvederm, Voluma, and Volbella. As we age we lose volume in the face as well as gravity taking a toll. These fillers can help replace volume in areas that it used to be in younger years. Common areas treated that make a huge difference are cheeks, nasolabial folds, and lips.
As for the younger generation, it is just fun to augment the lips to create a more attractive appearance.
In these procedures is when the topic of "looking natural" often comes up. More and more people want to have aesthetic procedures done in a way that appears natural—so that anyone who knows you wouldn't be able to guess that you had any work done.
There's also a growing conversation in which many people want to use "natural" products only for their skin.
What does it mean to be "natural"?
In our culture where being natural has taken on greater importance, Dr. Keiffer points out that it's important to talk about what we mean by "natural" as there are different definitions depending on who you're talking to.
Natural on one hand can mean something that naturally occurs and comes directly from the earth.
Since Botox and fillers aren't derived directly from the earth, many people consider them unnatural…but that isn't exactly accurate.
Because natural also means something that is bioidentical to what your body produces and recognizes itself.
The botulinum toxin used in Botox is naturally occurring. It's produced by the bacterium Clostridium botulinum, but is only one protein of the whole toxin and has been stabilized in a lab to be safe for human use.
As for fillers, hyaluronic acid is a naturally occurring chemical in your body. Your body produces it to help retain moisture, as the molecule can hold 1000X its weight in water.
So when it comes down to it, Botox and many fillers are natural and recognized by your body. Meaning there's no reason to worry about putting "unnatural" chemicals into your body when getting these procedures.
Estrogen
Dr. Keiffer has worked with many patients who are going through menopause and experience hormonal changes. One of the changes that has the biggest impact on their appearance is that their estrogen levels drop.
Hormones like testosterone and estrogen are crucial for maintaining the integrity of the skin.
For example, when women lose estrogen, their skin thins. To help combat this, bioidentical estrogen treatments can replace what's lost. Estrogen can even be used to prevent skin from aging prematurely.
Sexual Enhancements
Still in many ways a taboo subject (but fortunately changing) is the conversation around sex performance for both men and women.
Difficulty getting aroused or reaching orgasm is a deeply personal challenge many men and women face, and one that sadly creates stress on relationships.
Dr. Keiffer does sexual enhancement treatments that help save marriages struggling because of difficulty over physical intimacy. The procedure works by using PRP injections to bring integrity back to the tissue and sexual performance can improve.
Find information to make your empowering decision
If you're on the fence, or even confused about which of the many aesthetic procedure options out there is best for your goals, the best thing you can do to get quick and personalized answers is to make an appointment and talk with a doctor.
In an initial consultation, Dr. Keiffer can give you clear answers about the current health of your skin and a clear idea of how to achieve what you want in your appearance.