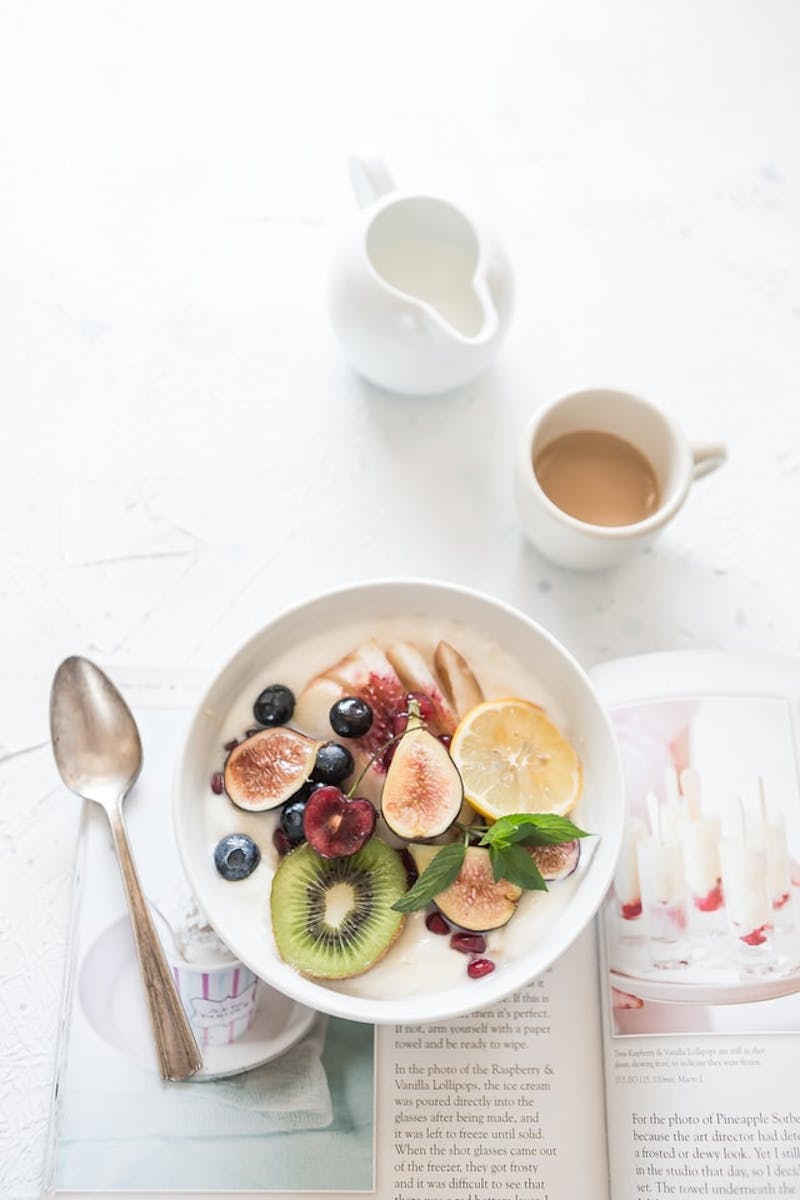 Why you should make time for self-care and how to make your own wellness a priority—especially this winter.
Making your wellness a priority is more important now than ever before. We're entering flu season on top of COVID. Winter months mean longer nights and less time to see and enjoy the sun. When you combine these environmental factors with the challenges of day-to-day life, it's natural to feel more stressed and exhausted than usual.
So when all of this is happening at once, you want to make sure you have a plan and routine in place to ensure you get all the self-care you need to protect your overall health and wellness.
And I get how making self-care a priority can seem far-fetched when you have a million things to do every day. It's natural to feel inspired to make a wellness lifestyle change for a bit, but then all the changing variables of life creep back in and make following through on your wellness plans seem impossible.
But you owe it to yourself to look after you.
Why you should make wellness a priority
Reduce Stress and Elevate Your Mood
When you make time for your own wellness, one of the biggest improvements is in your stress level.
Moments of self-care give you a break from the stressors in your life. You get to leave the stressed headspace and just relax and enjoy being where you are. These moments are so important for remembering that some things aren't as serious as they seem. And to remember that there's always time to look after yourself and it's worth it. All of this serves to reduce your overall stress and ultimately improve your mood.
Plus, as you take care of yourself, you feel better about yourself and your life. This carries over to your mood too—the better you feel about yourself the happier you become.
Improve Overall Health
As you reduce stress and elevate your mood, you allow your body to finally relax and release the tension of chronic stress.
Chronic stress damages your body and health by increasing the amount of harmful inflammation in your body. This leads to worsened sleep, decreased immune response, and the development of chronic disorders that can bring more pain and discomfort.
To lower the inflammation in your body and improve its function, making time for self-care is a necessity.
The ultimate self-care: make wellness a priority
It's one thing to know the benefits of self-care and another thing to make it happen. So here are some easy tips, and strategies to make creating time for your wellness a priority in your daily life.
Create an at-home wellness space
Have a space dedicated to wellness and your own self-care. Make sure your entire home is clean and kept clean. Decluttering and keeping surfaces clear of debris goes a long way to keeping you in a calm and happy mental state.
It's also worth making a specific space within your home where you can meditate, read with nothing more than enjoyment in mind, and even do some yoga. The key is to find somewhere in your home that you can go and be undisturbed for even just 30 minutes and get the break from the world that you need.
Get enough sleep
Sleep is undervalued when it comes to making you healthy and vibrant every day. Being well-rested improves your mood, reaction times, and cognitive function.
But recent studies also find that getting enough sleep each night measurably improves your immune system function. A well-rested body has an easier time identifying and attacking viral intruders and better prevent you from getting sick.
If you have trouble winding down at the end of the day to get enough sleep, think about a nighttime routine you can start that will help you get tired. Turn off your screen at least an hour before you want to sleep, read in bed, or drink a hot soothing herbal tea.
Move a little bit every day
Exercise is one of the best ways to manage stress.
There's a chemical reason for this: exercise reduces stress hormone levels in your body. Adrenaline and cortisol–the hormones released when your body senses a threat–are naturally lowered after you finish a workout
Making time for exercise is ideal will help you feel refreshed and able to take on the rest of your day.
Plus exercise boosts your mood. Exercise releases endorphins–the feel-good chemicals in your brain that elevate your mood and reduce pain.
Drink plenty of water
Drinking water is of course important for the proper function of your internal organs. And it improves the health of your skin. But it's also essential for your mood and mental health too.
Studies have found that mild dehydration increases feelings of anxiety and stress. Staying hydrated is one of the easiest ways to improve your health and wellness. Men should aim for 3.7 liters of water a day and women for 2.7 liters.
Eat well
As always, what you choose to eat impacts how you feel. Focusing on whole foods with plenty of fruits, veggies, and lean proteins will help you feel like you can take on the world.
But focusing too much on having the perfect diet can have a negative impact on your overall stress and well-being. Feeling like you're suffering through a diet can have other stress and psychological impacts that detract from your quality of life too.
So you should make sure to include at least one of your favorite foods in your diet daily. Give yourself something to look forward to each day. Now I'm not saying you should make space to eat chips and junk food every day. But you do want to eat the healthful food you enjoy most.
Include at least one serving of one of your favorite healthful foods every day.
Vitamins and Supplements
And to build on getting essential nutrients, additional vitamins and supplements are helpful for staying healthy and boosting your immunity.
We provide immune-boosting supplements that protect your physical health and are a quick and easy way to take care of yourself.
Our immune boosting Engystol is an all-natural remedy given as an injection once a month to help prevent flu or speed up recovery.
And we have Vitamin C injections that help you improve immune function with this antioxidant that removes free-radicals from your body.
As we head into winter, what will make you feel less stressed and keep you healthy every day?
To get support contact one of our experts. We can tell you more about our immunity boosters or help you create broader lifestyle changes that help you live a healthier and happier life.
Sources