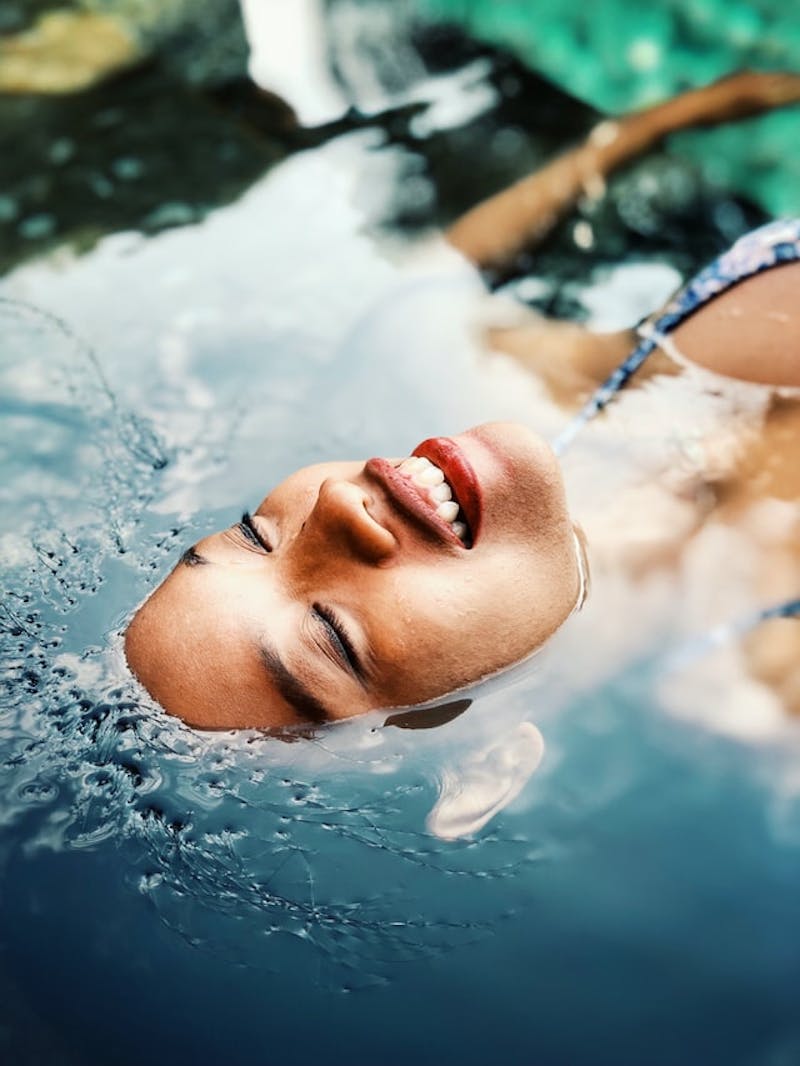 Get all the info you need about the PRP Facial that's a go-to for celebrities who want to retain their youthful glow and firmer skin.
The PRP Facial—a.k.a.the Vampire Facial—isn't anything new.
As early as 2013 Kim Kardashian and a few other celebrities started sharing their experience with the PRP Facial.
By now, it's known for its rejuvenating and long-lasting effects, but still isn't widely talked about.
Really, it's one of Hollywood's best-kept secrets. You may have heard about it before, but never really knew what it's actually all about.
So you might be wondering…is it really so great if everyone getting it isn't out there hyping it up?
Which is why we're gonna give you the low-down on how the PRP facial works and what it's used for.
How does it work?
PRP stands for platelet-rich plasma.
Platelets are medically known as thrombocytes. They're small, colorless cell fragments in your blood that form clots to stop or prevent bleeding.
And plasma makes up the largest amount of your blood. It carries all of the nutrients, enzymes, hormones, and proteins to different parts of your body.
Plasma also has growth factors that boost collagen production and increase cell turnover for younger and firmer-looking skin.
It's all of these qualities in the plasma and platelets that help create a youthful glow when it's applied to your skin.
When you go through the procedure, a medical professional draws a small amount of blood from your arm. This blood gets sent to a centrifuge. And the centrifuge separates your blood so the plasma and platelets can be easily removed from the vial and prepared for your procedure.
After the doctor cleans your face and applies the mild topical anesthetic, your doctor starts the microneedling process that gets the PRP into your skin.
But does it hurt and what are the long-term effects?
While the process understandably sounds painful, you get an anesthetic that prevents you from feeling any discomfort through the microneedling process.
There's little to no recovery time for the procedure that only takes 1 to 2 hours to complete. Once you're done, you just walk out of the office and go about your day as usual without any issues whatsoever.
However, it is common to see some mild reddening in your face for a couple of days after the procedure. But it typically dies down after 2 to 3 days, ushering in the start of your youthful and glowing skin.
And while it takes days to weeks for full results to take shape, one of the biggest draws to the PRP facial is the long-lasting effects.
The effects are reported to last anywhere from 1 to 2 years. For many, those results are worth hyping up.
It's without a doubt unique in the world of facials to see these kinds of long-lasting effects.
Different ways to benefit from PRP procedures
Facelift + Facial
So there's a PRP Facelift and PRP Facial and they're technically two different things.
Both use platelet-rich plasma in the procedure. And both promise anti-aging effects. But the procedures are quite different.
The PRP facelift is done by injecting a filler into the areas of your face that you want to firm up. The filler is typically made up of hyaluronic acid, Juvederm, or Restylane. After the filler injection, the PRP is injected into the same areas.
In the PRP Facelift, the filler and plasma from your own blood rejuvenates your skin from the inside out. The growth factors from your plasma help your skin replenish younger tissue faster.
It's perfect for "filling in" or plumping your face as skin loses its fullness after a weight loss or simply as a result of aging.
And the PRP Facial is a resurfacing skin treatment. The microneedling creates the tiniest little punctures in your skin and tricks your body into thinking that it's injured. This triggers your body to create extra collagen that firms your skin. And since the microneedling also leaves behind the PRP on your skin, you get the added benefits of the growth factors and enzymes that boost skin regrowth and repair.
That's how you end up with glowing, youthful-looking skin after the PRP facial.
While it's often used for nothing more than clearing up fine lines, it's especially helpful for people who want to reduce the appearance of acne scars.
Hairloss and more
PRP has been used in treatments since the 1980s.
And over the years, researchers and doctors have found broader uses for PRP.
One of the most life-changing is its use to reverse hair loss.
The medical world continues to study the effects of PRP when injected into the scalp. But the treatment is safe, effective, and promising for the millions of men and women impacted by thinning hair.
In the fitness world, PRP has been used to treat injuries with long recovery times.
The reason they've been used more and more for tennis elbow, osteoarthritis, and rotator cuff injuries is because of how PRP jumpstarts the healing process.
For some injuries, the body takes a long time and requires extensive physical therapy to get back to normal. Using PRP doesn't completely remove the need to rest and recover or even see a physical therapist. But it does speed up the healing process when it's injected close to the injury site.
How do I know if a PRP Facial or PRP Facelift is right for me?
While the PRP Facial or Facelift is safe for most people, you always want to share your full health history with your doctor if you're thinking about getting the procedure.
If PRP you want to learn about getting a PRP procedure for yourself, we offer PRP for a range of needs to our patients because we've seen the difference it makes.
Whether you want the youthful glow from a facial or want treatment for acne scarring or hair loss, we help you determine if PRP is the right option for your goals.
Reach out to your closest Valley Medical Weight Loss Center today and schedule your appointment with one of our doctors specialized in PRP procedures.
You can also check out our latest specials for our most popular PRP procedures.
Sources: