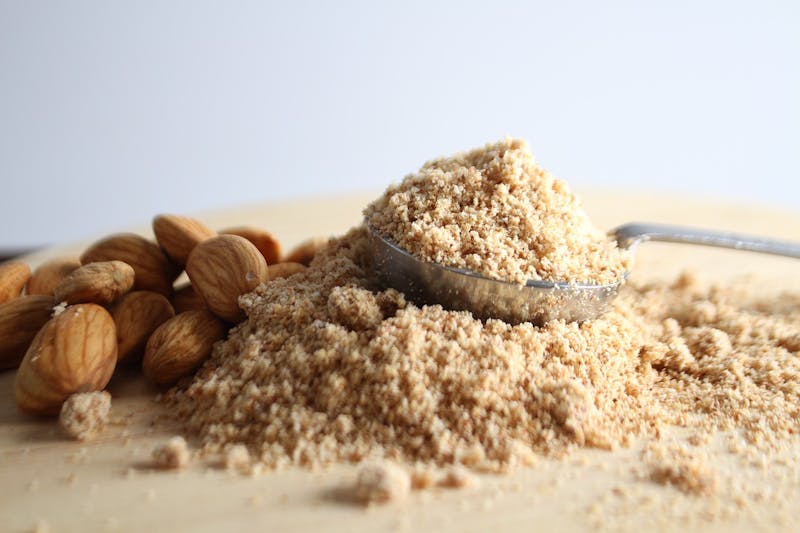 Many people think that going gluten-free means committing to a life of longing for your favorite gluten-containing treats, like bread, pancakes, and even the breading on your chicken; but it doesn't have to be like that. With the rise in popularity of gluten-free diet and low carb diets, like keto, there's an easy accessibility to gluten-free options for many foods.
As we mentioned in a previous blog post, "gluten-free" doesn't always mean healthy. Some processed, pre-made gluten-free foods are still loaded with less-than-ideal ingredients, like soy fillers, sugar, and high fructose corn syrup. Whenever you're looking for a gluten-free treat, it's always best to make your own.
To make it a little easier for you, we've compiled a list of some of the most popular gluten-free flours out there. We'd venture to say that some of these flours make homemade gluten-free treats even better than their gluten-filled counterparts.
Almond Flour
Almond flour, which is made by grinding almonds down into a fine dust, is one of the most popular gluten-free flours out there right now. Like almonds, almond flour is packed with protein, healthy fat, calcium, potassium, magnesium, and fiber. Because it's so high in protein, though, you can't substitute almond flour one for one with wheat flour. Almond flour is ideal for baked goods and breading things, like chicken or meatloaf.
Coconut Flour
Another big player in the gluten-free game is coconut flour. Coconut is unique because it contains a special type of saturated fat – called medium-chain triglycerides – that are actually used directly as energy instead of being stored by your body as fat. A study in the British Journal of Nutrition reports that coconut flour may also help stablize blood sugar levels and reduce the overall glycemic load (or the effect on your blood sugar) of the food it's used in. Like almond flour, coconut flour cannot be substitute one for one with wheat flour, but the light fluffy flour is very versatile.
Rice Flour
Rice flour is a key ingredient in many gluten-free baked goods. It's bland, so it works well with just about any flavor, and it has a light texture that's suitable for baking cakes and other temperamental baked goods. It's also a good option for thickening soups or sauces without the gluten.
Tapioca Flour
Tapioca comes from the root of the cassava plant. It has a light, starchy flavor that gives baked goods a nice texture and "chew". It's common to see tapioca flour in combination with other gluten-free flours in gluten-free baking. Tapioca flour is also an excellent thickener. Like rice flour, you can use a tablespoon or two in place of wheat flour when you need to thicken a soup or sauce.
Gluten-Free All Purpose Baking Flour
Some companies make a gluten-free all-purpose flour that's usually a mixture of several different types of flours, like chickpea flour, rice flour, and tapioca flour. These all-purpose flours may also have added starches and gums, like xanthum gum and guar gum to help mimic the properties of regular all-purpose flour. Many of these "ready-to-go" flours will have instructions for how to substitute them for wheat flour in recipes.
Unless you're a gluten-free pro, we always recommend finding a gluten-free recipe to use these flours in. It takes the guesswork out and ensures that your final product comes out right. If you feel confident in your ability to adapt a recipe to make it gluten-free, you can certainly use one of these flours or a combination of these flours in place of all-purpose flour in any recipe. It may take some thinking – and maybe even some experimentation. There are several charts available online to help you figure out the conversions. Some flours even have conversion instructions listed on the back.
To get you started, try one of our favorite gluten-free pancake recipes.
Have you done any gluten-free baking or tried any of these gluten-free flours? Share your experience or your favorite recipe with us!