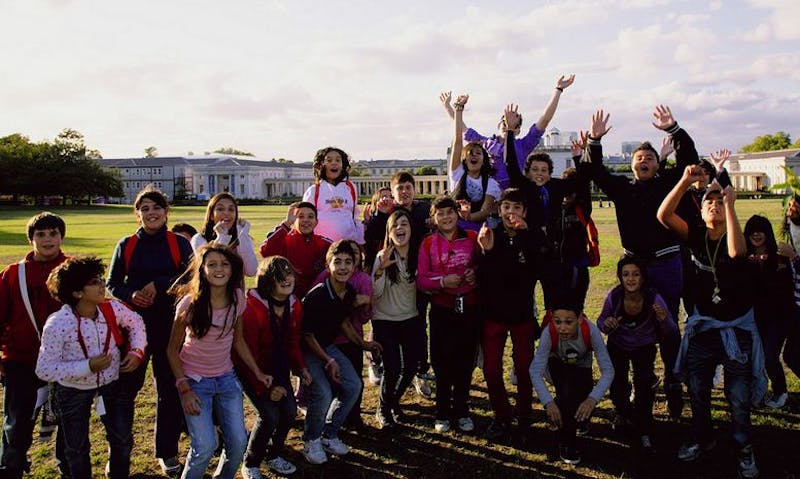 The rate of childhood obesity is a growing concern, with the Centers for Disease Control and Prevention estimating that the number of obese children in the United States has doubled in the last 30 years. One of the best ways to help prevent and treat childhood obesity is through physical activity, and parents looking for weight loss in Phoenix are lucky to have several local places geared towards children and adolescents that make exercise and weight loss fun.
Pump It Up
With locations in Tempe, Scottsdale and Peoria, Pump it Up provides physical activity through large inflatable playgrounds. Each location allows children to play while climbing, running and jumping. Pump it Up periodically hosts private closed events, so check your closest location for information on what times are open for public open play.
Arcadia Ice Arena
Ice skating strengthens and develops muscles and provides great cardiovascular exercise for kids of all ages. Arcadia Ice Arena in Phoenix offers open public skating several times a day, as well as offers learn-to-skate programs and summer break day camps.
Jump Street
Jumping activities provide aerobic exercise while helping build strong bones and muscles. Jump Street is an indoor trampoline park with locations in both Chandler and Glendale. Jump Street allows your children to get exercise in a unique way with over 20,000 square feet of trampolines.
Laser Quest Phoenix
If you're constantly struggling to get your children to choose exercise over video games, consider combining both. Laser quest allows your child to live the video game, where they can run around and try to tag other players. Laser Quest Phoenix recommends that you call ahead to make reservations.
Children need at least an hour of exercise every day in order to maintain a healthy weight and stay fit. If you need children's weight loss in Phoenix, combine these with other fun activities at home to not only help your child reach a healthy weight, but also build healthy habits for years to come.
Image by : Visit Greenwich