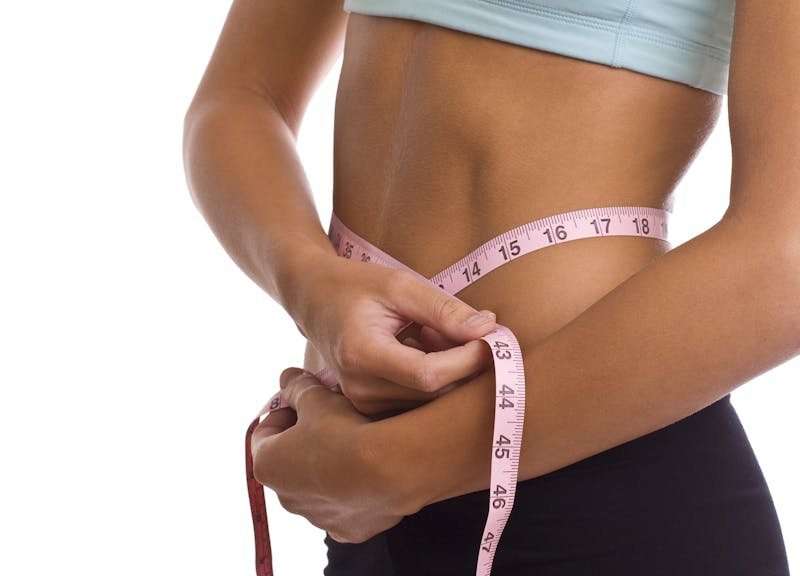 The hCG diet is one of our most popular weight loss plans—and for good reason. On average, our clients lose 0.5 to 3 pounds per day* following the plan. And the best part? They don't feel hungry.
That's because hCG—a hormone that's the foundation of the plan—helps control hunger while also making it easier for you to lose weight. You may have heard conflicting views and opinions about the hCG diet, so let's dive in to what it's all about to clear some of that up.
What is hCG?
hCG injections are a major component of the hCG diet, so it's helpful to have an understanding of what hCG is and how it works.
hCG stands for human chorionic gonadotropin, which is a hormone that rises significantly during pregnancy. While the main function of hCG is to help the body support a growing baby, in 1954, a British doctor named Albert Simeons found that hCG in supplemental form may help with weight loss, too.
That's because hCG can help boost your metabolism and control your hunger while you're following a low-calorie diet.
The hCG Diet Breakdown
A standard hCG diet plan is divided into three phases: a loading phase, a weight loss phase, and a maintenance phase.
The loading phase is designed to ease the body into calorie restriction. During the loading phase, which lasts two days, you follow a high-fat, high-calorie diet, similar to a keto-style plan. You'll also start hCG injections during this time.
The next phase, the weight loss phase, is when you'll do the bulk of the work. During this phase, you'll stick to a 500 to 800 calorie diet. These calories are divided between two meals—lunch and dinner. This phase lasts up to six weeks, depending on how much weight you'd like to lose.
Once you've hit your weight loss goals, you move on to the last phase—the maintenance phase. During this phase, you'll slowly increase the amount of calories you eat, while also scaling back on your hCG injections. The goal is to transition to a more sustainable lifetime diet, which will include around 1,200 to 1,500 daily calories.
HCG Diet versus Low-Calorie Diet
You can still lose weight following a low-calorie diet without hCG injections, but there's benefits of adding the hormone to your plan.
hCG targets fat deposits directly, so instead of losing lean muscle and fat (like you do with low-calorie diets), you lose mostly fat. In other words, the hCG diet reshapes your body and helps you retain your muscle structure.
The hCG injections also help control hunger and fatigue, which makes it easier to stick to the plan so that you can reach your goals.
Why hCG Injections?
hCG is a protein, so when you take it by mouth, your digestive system immediately starts to break it down. This breakdown renders the hCG inactive by the time it reaches your bloodstream. That's why the hCG that's in capsules, tablets, or drops has a minimal effect on your body.
On the other hand, injections bypass the digestive system so that the hCG remains intact and can start its work on your fat almost immediately.
A Word of Caution
You should not take hCG if you're pregnant or nursing. Even in healthy individuals, it's possible that there may be some side effects. Possible side effects include
Nausea
Fatigue
Hair Loss
Dry hair
Acne
Sudden mood swings
Rash
Some women have also experienced menstrual changes while taking HCG. In most cases, a normal menstrual cycle returns as soon as the program is over. Men most commonly develop an enlarged prostate and a more apparent outlining of the breasts.
Disclaimer: HCG is a drug which has not been approved by the food and drug administration as safe and effective in the treatment of obesity or weight control. There is no substantial evidence that HCG increases weight loss beyond that resulting from caloric restriction, that it causes a more attractive or "normal" distribution of fat, or that it decreases the hunger and discomfort associated with calorie-restrictive diets.
*As with any weight loss program, there are no guarantees for individual weight loss. Information provided herein is based on historical research, studies, and results from the many thousands of former HCG (human chorionic gonadotropin) weight loss clients. Individual success is dependent upon a variety of factors.