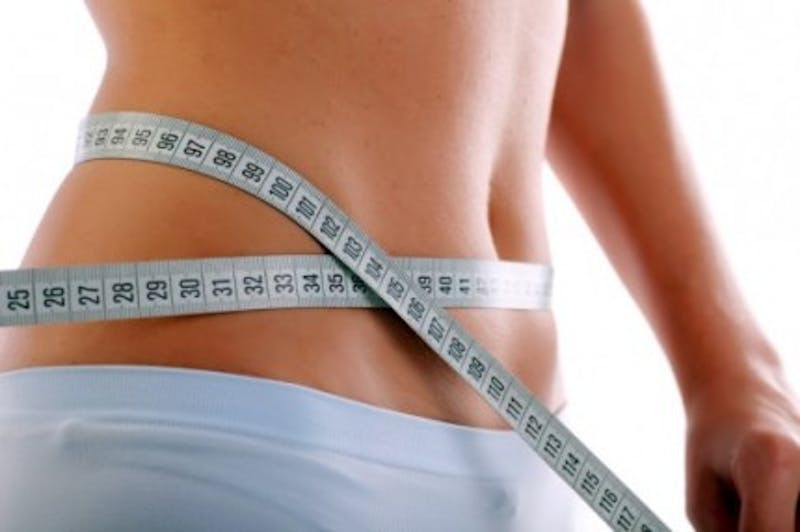 Our hCG program is one of the most popular programs we offer at Valley Medical Weight Loss. The comprehensive protocol consists of an 800 calorie per day toxin-free diet, as well as daily injections of hCG and bi-weekly lipotropic injections.
Because of its rising popularity, the hCG diet has become a buzzword of sorts, but many people still aren't clear on what hCG is and what the program entails.
What is hCG?
hCG, which stands for Human Chorionic Gonadotropin, is a hormone naturally-produced by the placenta in pregnant women. hCG almost entirely controls metabolic function of an area of the brain called the hypothalamus throughout the entire pregnancy. Although it is not approved for weight loss by the FDA, the average dieter on the hCG program experiences a weight loss of 0.5 to 3 pounds per day, the elimination of unhealthy toxins and unwanted fat, and a positive change in his/her relationship to food and eating. Many veterans of the hCG program report that they were able to maintain their weight loss and easily follow healthy lifestyle changes once their program was over.
What the Program Entails
While on the hCG diet, you'll follow a strict 800-calorie diet that's free of any toxins, like preservatives, sugar, and pesticides. We take the guesswork out of the diet by providing you with a diet plan that you can follow during the entire length of your program. In addition to the clean, calorie-restricted diet, you'll receive daily hCG injections and Lipo B injections twice per week. You can visit our office for these injections or we can provide you with these injections to take home and administer yourself.
In addition to following the diet plan and getting the injections, it's important to detoxify the body while following the hCG program. We advise doing a colon cleanse before starting the program and taking a liver cleanse supplement, like Liver-G.I. Detox by Pure Encapsulations, daily during all three phases of the program.
A Look at a Sample hCG Diet Plan
Breakfast Tea or coffee in any quantity without sugar. You may have as much as you desire. Only one tablespoon of milk is allowed in 24 hours. Stevia may be used in place of sugar.* Lunch 150 grams of the following meat grilled (no oil or fat) weighed raw:
Organic grass fed beef or veal
Organic chicken breast (Skinless)
Wild Chilean sea bass
Flounder
Halibut
Cod
Lobster
Crab
Shrimp
1 large handful of vegetables (only to be chosen from the following) can be eaten raw, steamed, or grilled (without oil) or gently boiled:
Spinach or Chard or Beet Greens
Lettuces of any kind (including cabbage)
Tomatoes
Celery
Fennel
Onions
Red radishes
Cucumbers
Asparagus
1 bread stick (Grissino) or 1 Melba toast 1 medium apple, small handful of strawberries, or 1 grapefruit**
Dinner The same four choices as lunch (Above)DO NOT make lunch and dinner exactly the same in the same day. *Fresh herbs, sea salt, apple cider vinegar, and Bragg's Liquid Amino Acids may be used to taste. Patients must drink 64 ounces of water (not tap) daily. Drinking green or oolong tea is also recommended.**Organic only. The juice of one lemon is allowed each day.
Pricing Breakdown
$100/week
$300/month
$400/6 weeks
Possible Side Effects
Like any medications and injections, hCG does carry some risk for side effects. Possible side effects include nausea, fatigue, hair loss, dry hair, acne and sudden mood swings. Some people may also notice a rash show up shortly after starting their HCG treatment.
Some females have experienced changes in their menstrual cycle while taking HCG. These irregularities are resolved with the completion of the program. The most common side effect for males could be enlarged prostate and enlarged outlining of the breasts which likely occurs due to the estrogen levels which occur from HCG being in the body. You should not do the hCG program if you're pregnant or nursing.
Disclaimer: HCG is a drug which has not been approved by the food and drug administration as safe and effective in the treatment of obesity or weight control. There is no substantial evidence that HCG increases weight loss beyond that resulting from caloric restriction, that it causes a more attractive or "normal" distribution of fat, or that it decreases the hunger and discomfort associated with calorie-restrictive diets.