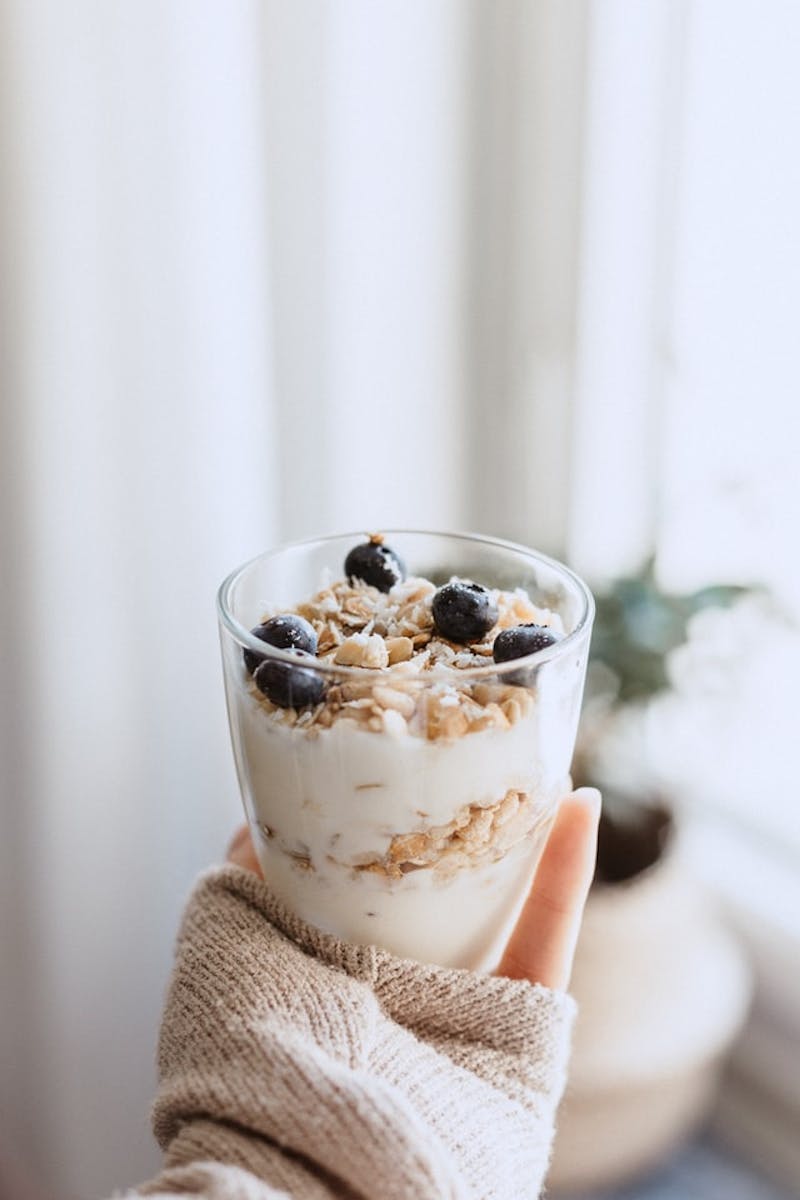 Healthy gut bacteria is an often overlooked key to improving health and losing weight
Did you know that when you eat a piece of pizza, you aren't the only one consuming all of those calories? There are trillions of bacteria in your gut you share that pizza, and all the rest of your food with.
This sounds pretty great because you aren't actually absorbing all the calories of the food you eat. There are more bacteria living in and on your body than you have cells, and those bacteria need plenty to eat.
But it also means there's a lot more going on inside our bodies when it comes to our health and weight. We have to be aware of the role our gut bacteria plays in our health.
The importance of healthy gut bacteria has become more clear in recent years with more studies finding that your microbiome impacts your health in unexpected ways. The bacteria in your body help your immune system work better and supply essential nutrients vitamins to the rest of your body.
Researchers are also finding that gut bacteria play a role in weight gain and weight loss.
The connection between healthy gut bacteria and weight
Some of the earliest research into the gut microbiome and weight loss showed the connection between certain types of bacteria and weight.
There are a lot of different bacteria in your body. You have Prevotella that helps you digest carbohydrates and fiber. Then there's Bacteroidetes for processing meat and fats. You also have Bifidobacteria and Akkermansia which are important for your gut barrier. They line your intestines and prevent inflammation by limiting inflammatory chemicals from entering your bloodstream. And this isn't even scratching the surface of all the bacteria in your body.
What's fascinating is that the types of bacteria you have drastically influence your weight. So much so that scientists discovered that when they put the gut flora from overweight humans into lean mice, the mice gained weight weight.
Other studies showed that scientists could predict whether a person would be overweight or lean based on their gut microbes. Even in twin studies, researchers could predict which twin was lean or overweight based on the flora in their gut. They found that the lean twin and the overweight twin have different types of gut flora, and bacteria in different quantities. Individuals who are lean have bacteria in greater quantities and with more diversity compared with those who are overweight.
So what can you do to improve your gut health?
Eat more fermented foods
One of the best things you can do for your gut health is to eat fermented foods. What are those exactly?
Fermented foods have gone through the process of fermentation—which is when yeast and bacteria break down food components into something new. So when the yeast and bacteria break down sugars into other molecules that change the taste, texture, and flavor of the food or drink.
Some common examples of healthy fermented foods are sauerkraut, kefir, yogurt, skyr, tempeh, miso, and kombucha.
Eating more of all of these foods have been associated with improved gut health and weight loss. Especially yogurt. One weight loss study looked into the impact of dietary factors on weight and found that people who introduced yogurt into their diet and ate it regularly lost weight over the course of the year.
Eat more fiber
We often talk about how eating fiber is great for curbing your appetite. High fiber foods are known to be low-calorie, high-satiety. They keep you feeling full longer than other foods like simple carbohydrates and processed foods.
But fiber is also helpful for losing weight by promoting a healthy gut microbiome. Fruits, vegetables, and whole-grain breakfast cereals provide the type of fiber and nutrients that your gut bacteria likes to feed on.
Aim to get the recommended amount of fiber every day. You should have 25–30 grams of fiber from food, not from supplements. Most American adults don't get enough fiber and it wreaks havoc on the gut flora.
Eat less processed sugar
All the highly processed foods packed with sugar and unhealthy fats aren't just bad for your own cells. They're bad for your gut bacteria too.
Part of the reason that so many people lack a healthy quantity of the gut bacteria that help them break down food properly is that many of the bacteria that rely on fiber and complex carbohydrates from legumes and whole grains have been starved.
Your bacteria can't live on sugars alone. So when they're only fed unhealthy foods, they become so hungry that they die or adapt and eat what's available: the mucus inside your intestines. Sounds gross, I know. But experts believe that this could contribute to inflammation, which is linked to obesity.
So just like your cells require the variety of nutrients found in whole foods like fruits, veggies, nuts, and complex carbohydrates, the bacteria in your body need a healthy diet too. And the healthier they are, the healthier you can be too.
Talk with experts
Making sure your gut bacteria is healthy and thriving requires a lot of the same dietary and lifestyle changes to keep the rest of your body healthy. And there's no doubt that making such lifestyle changes are hard to do. Especially when trying to do it alone.
At Valley Medical Weight Loss, we help you with your weight loss plans and talk about creating a diet that works for you and keeps your gut flora healthy.
Contact our experts and get the support you deserve to lose weight and live your healthiest, happiest life.
Sources