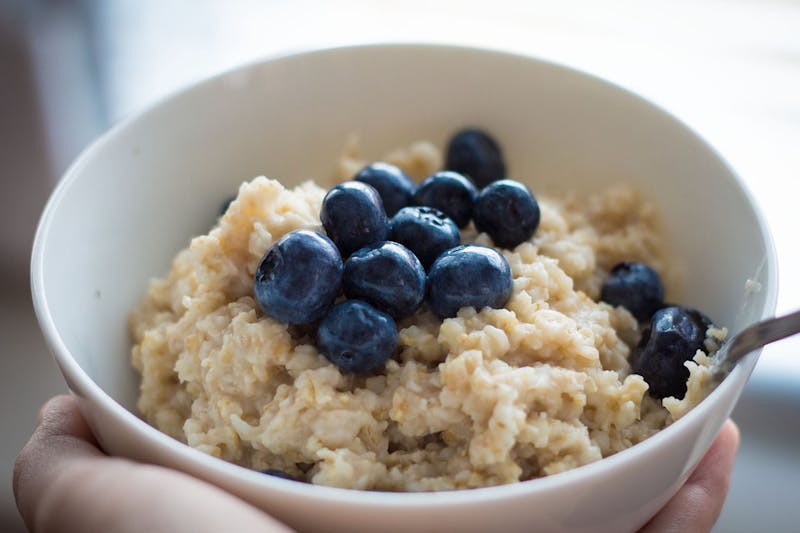 Breakfast may be the most important meal of the day, but it's also one of the most commonly skipped meals, for several reasons. We understand that it's not practical to think that you're going to be able to get up extra early to prepare yourself a healthy meal before work every single day, so we wanted to make things easy for you by giving you a recipe that's so simple, it's foolproof.
This overnight oatmeal requires absolutely no cooking – and it can be prepared in advance. You just throw everything together in a jar, set it in the fridge, and forget about it until you're ready to grab it on your way out the door in the morning.
This simple berry banana oatmeal is one of our favorites, but this recipe can be easily adapted to your tastes. Switch up the fruit, add nuts or coconut shavings, use coconut milk instead of almond milk, add a little stevia to sweeten it up a bit – whatever it takes to make it your own.
What You Need:
1/3 cup whole-grain oats
2 TBSP chia seeds
¼ cup raspberries
¼ cup blueberries
¼ cup sliced bananas
1 cup almond milk
1 TSP vanilla extract
What To Do:
Combine all ingredients together in a mason jar.
Shake vigorously to make sure ingredients are evenly mixed.
Cover with lid and leave in the fridge overnight.
Enjoy cold or heat up for 30 seconds to one minute prior to serving.