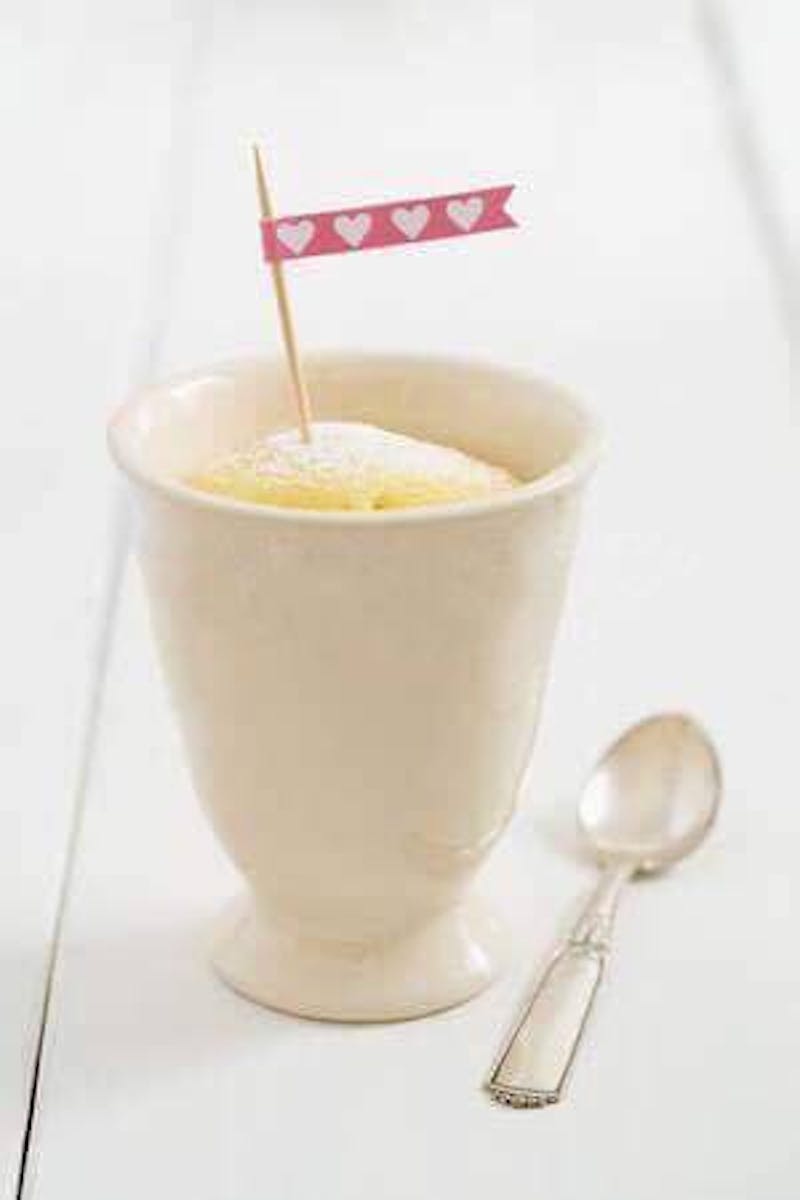 Mug cake has been quite the trending topic, especially in the Paleo world, for some time now; and for good reason. They're a single serving and they curb your sweet tooth in a way that's actually good for you. Not to mention the fact that they take about 3 minutes to prepare (including cooking time).
Instead of a lot of refined sugar, this mug cake has no calorie stevia and almond and coconut flour, which provide both protein and healthy fats to satisfy that sweet tooth while also keeping you full.
What You Need:
3 tablespoons coconut flour
1/4 teaspoon baking powder
2/3 teaspoon granulated stevia
1/4 cup almond milk
3/4 teaspoon melted coconut oil
1/2 teaspoon vanilla extract
1/4 teaspoon almond extract
1 tablespoon crushed almonds
What to Do:
1. Mix all ingredients together in a microwave-safe mug, making sure everything is thoroughly combined. 2. Microwave on high for 90 seconds or until a toothpick inserted in the center comes out clean. Allow to sit for one minute before serving.