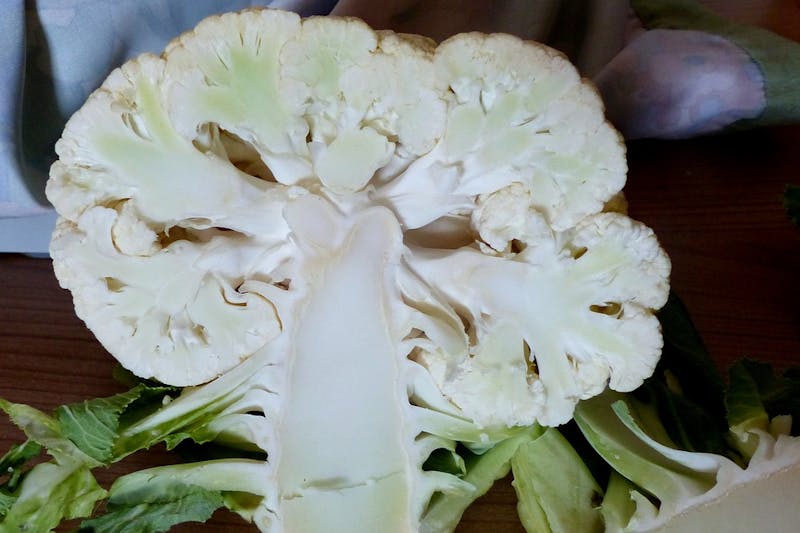 This weekend marks the official start of summer. Although the weather has already been heating up, now is the time when everyone will start getting together for cookouts – a favorite summer activity. Typically, the fare at a cookout is less than healthy and you have two choices: indulge in food that's not conducive to your weight loss plan or skip the food altogether.
Well, that's no way to live and we want to put a change to that! Just because you're using the grill doesn't mean your food has to be filled with fat and calories and absolutely no nutrition. You can still enjoy your time outside while indulging in food that's good for you; and with recipes this good, swapping out typical BBQ-fare with healthier options isn't even a sacrifice.
Cauliflower is such a versatile vegetable because it has a subtle taste that's complemented by almost any flavoring combination. This recipe calls for a spice mixture that's similar to a steak seasoning, but you can swap out the spices for your own favorite combination.
What You Need:
1 tablespoon paprika
1 tablespoon crushed black pepper
1/2 tablespoon salt
1/2 tablespoon garlic powder
1/2 tablespoon onion powder
1/2 tablespoon crushed coriander
1/2 tablespoon dried dill
1 large cauliflower head
2 tablespoons olive oil
What To Do:
Heat up the grill to a medium heat.
While the grill is heating, mix all spices together in a small bowl and stir until combined.
Cut your cauliflower vertically and right through the center into ½ inch thick slices, or "steaks".
Use a grill brush or a basting brush to brush the cauliflower steaks with olive oil. Generously season each side of the cauliflower steaks generously with your spice mixture (you'll have some leftover).
Place steaks on the grill and allow one side to grill for 5 minutes. Flip steaks over once and cook for another 4 to 5 minutes or until steaks are fork tender.
Remove from grill and serve immediately.
Did you try this recipe? Are you going to? Let us know what you think!