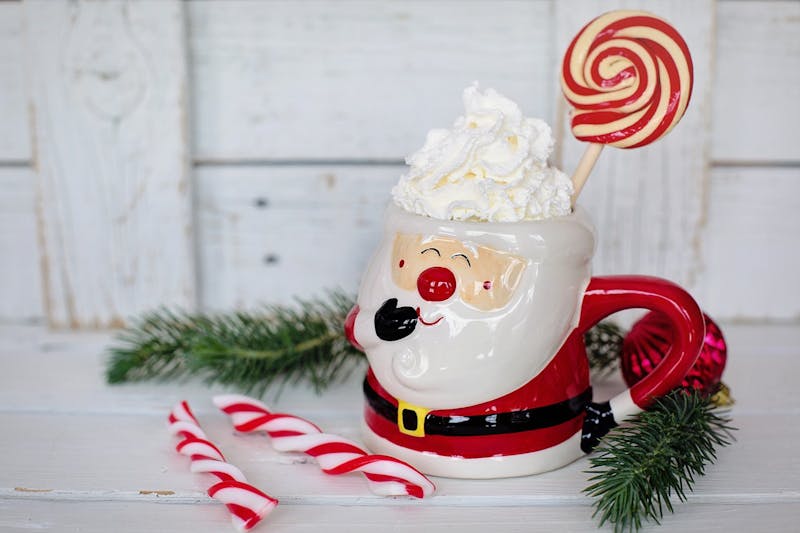 Peppermint is one of the most popular flavors of the season, but it's not just delicious; it also has a ton of health benefits. You can sip on some peppermint tea or diffuse some peppermint essential oil, but, (I'm sure you can agree) one of the best ways to enjoy peppermint is with chocolate.
Of course, when you're trying to lose weight, you don't want to go overboard when it comes to chocolate, but the sweet treat, especially in the form of hot cocoa, is a staple of the colder months and we don't want you to completely miss out.
If you feel like having a sweet, mint chocolate treat, look no further! This recipe for healthy peppermint hot cocoa, which makes a single serving, provides only 98 calories and 1 gram of fat when made with skim milk and it's easy to whip up with ingredients that you probably already have in your pantry.
What You Need:
1 cup milk of your choice (skim, almond, or coconut are great choices)
2 rounded teaspoons unsweetened cocoa powder
3 to 4 drops liquid stevia
¼ teaspoon vanilla extract
1/8 teaspoon peppermint extract
What To Do:
Put milk in a small saucepan over medium-low heat until warm, but not boiling. Add remaining ingredients and whisk until smooth. Pour mixture into a mug and top with a dash of cinnamon, if desired.
Enjoy!