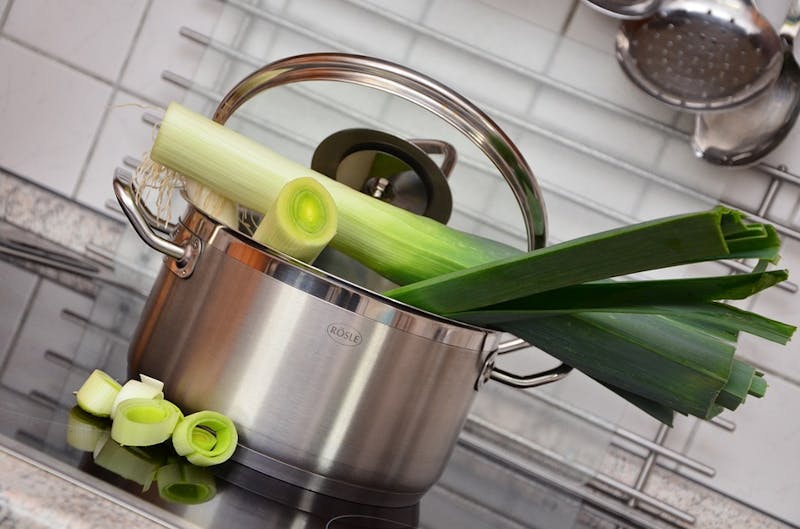 For the past couple of weeks we've been discussing the importance of prebiotics for your gut health. While you can take prebiotics in supplement form, like anything else, it's generally best to get them through your diet. We've put together this prebiotic-rich leek and bean soup to help you easily get the prebiotics you need to feed those good bacteria in your gut and keep them thriving and happy.
What You Need:
2 teaspoons olive oil
2 cloves garlic, chopped
4 leek bulbs, chopped
2 16-ounce cans chicken or vegetable broth
2 bay leaves
1 1/2 teaspoons ground cumin
1/2 teaspoon dried rosemary
1 16-ounce can cannellini beans, rinsed and drained
3 cups chopped chicory
salt and pepper, to taste
What To Do:
Heat olive oil in a stock pot over medium heat. Add leeks and garlic and cook until softened, about 4 minutes.
Stir in broth and spices and bring to a boil. Add beans and chicory, lower heat to medium, and allow to simmer, uncovered, for 15 minutes, or until chicory is tender.
Remove bay leaves and transfer 2 cups of soup to a blender. Puree until smooth then transfer back into soup to thicken. Season with salt and pepper, as needed.