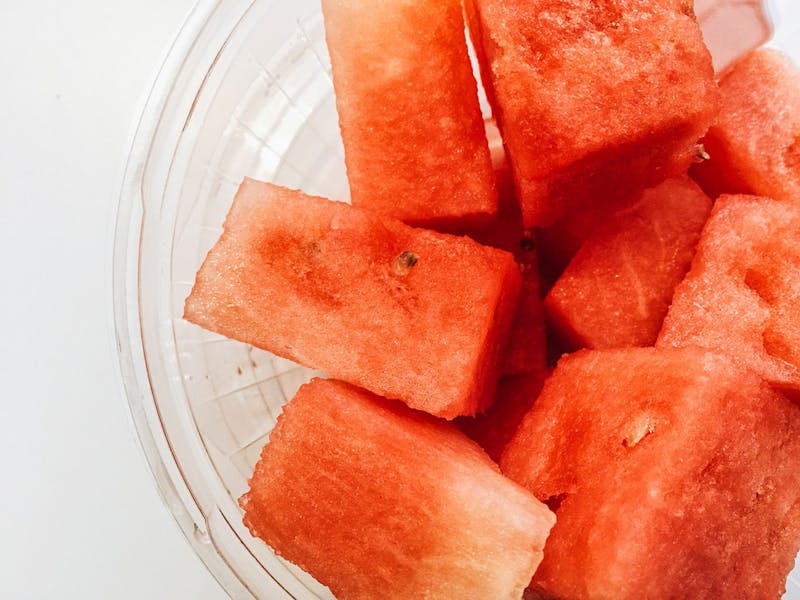 Watermelon is the quintessential summer treat; and while it's delicious just as it is, we like to shake things up a bit. This watermelon salsa is fresh, tasty, and easy to whip up on a whim. We like serving it with plantain chips, but feel free to serve it with your favorite salsa accompaniment.
What You Need:
Zest from 1 lime
1/4 c. fresh lime juice
1 tablespoon honey
3 c. seeded, finely chopped watermelon
1 cucumber, peeled, seeded, and diced
1 mango, peeled and diced
1 jalapeno, seeded and minced
1/2 c. chopped red onion
1/3 c. chopped cilantro
1/4 tsp. salt
Plantain chips, for serving
What To Do:
Mix lime zest, lime juice, and honey in a small bowl. Stir well.
Combine remaining ingredients, except for plantain chips, in a large serving bowl. Fold together until combined. Pour lime and honey mixture over watermelon mixture. Toss until evenly coated.
Serve with plantain chips.