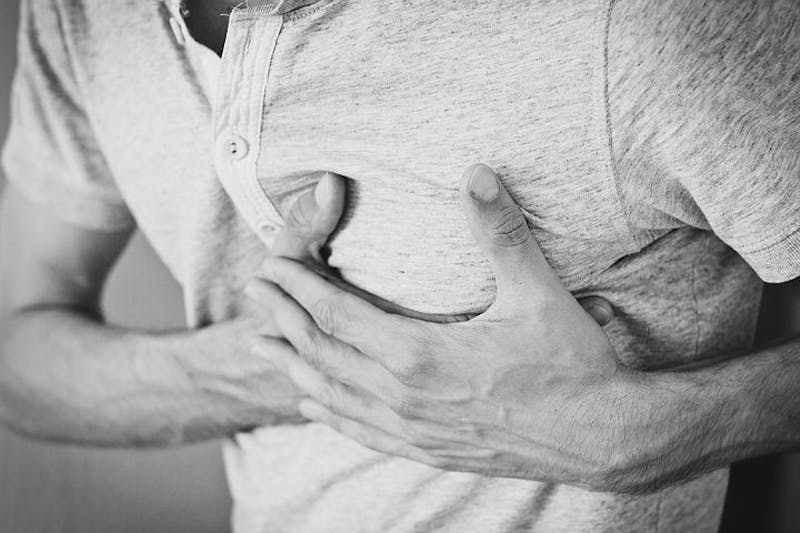 February is American Heart Month. Although you should be living in a way that contributes to heart health all year long, this month is a time to really spread the word.
Heart disease is the leading cause of death for both men and women in the United States. It's estimated that 2,200 Americans die from heart disease each day.
That's the bad news. The good news is that there are a lot of things you can do to keep your heart healthy. One of them is to take a look at your stress levels, which contribute to your risk of heart disease. But first, here are some facts about stress.
Stress Facts
1. According to a study published in the Journal of the American Medical Association, 60-80 percent of visits to primary care doctors are stress related.
2. Chronic stress is linked to heart disease, asthma, infertility, weight gain, diabetes, headaches, depression and anxiety, digestive problems, Alzheimer's disease, high blood pressure, hair loss, accelerated aging, insomnia, muscle pain, dizziness/lightheadedness, and memory problems (just to name a few).
3. What's more, many stress-related symptoms are a "mystery" to doctors. Your traditional lab tests come back "normal". You may be told it's all in your head and/or given a prescription for an anti-depressant/anti-anxiety medication.
4. Stress related ailments cost the US $300 billion each year (that's $100 billion more than the cost of obesity).
5. Stress can be broken down into physical, mental, environmental, and emotional categories. That means even if you don't feel "stressed", your body may be under stress due to nutrient deficiencies, food sensitivities, hormonal imbalance, too much (or too intense) exercise, bad relationships/toxic people, environmental toxins, negative thought patterns, and/or a poor sleep schedule.
6. Chronic stress can negatively affect your heart health, raising your risk of both heart attack and stroke.
Stress and Heart Health
When you're stressed, it causes a hormonal cascade in your body. During stress, your body releases adrenaline, a hormone that increases your heart rate and breathing rate, which, in turn, increases your blood pressure. In normal situations, after the stressor has gone away, the stress response goes away too and your blood pressure, heart rate, and breathing rate return to normal.
On the other hand, when stress is constant (like it is for so many of us), your body stays in this stress response for days, weeks, months, or even years. In addition to the actual physiological response, stress can also lead to unhealthy behaviors, like drinking, smoking, and eating junk food.
Ways to Reduce Stress
Fortunately, there are a lot of things you can do to manage your stress. The best way to get a handle on things is to do these things regularly, not just when you feel stressed.
Some great ways to reduce stress include:
yoga
meditation
eating a healthy diet
maintaining a healthy weight
getting enough sleep
avoiding procrastination
finding a balance between work and relaxation
limiting time spent on technology
spending time with friends, family, and loved ones
reducing alcohol intake
avoiding toxic relationships
spending time with animals
What are your favorite stress reduction techniques? Do you swear by yoga or mediation? Leave us a comment and let us know. We want to know more!