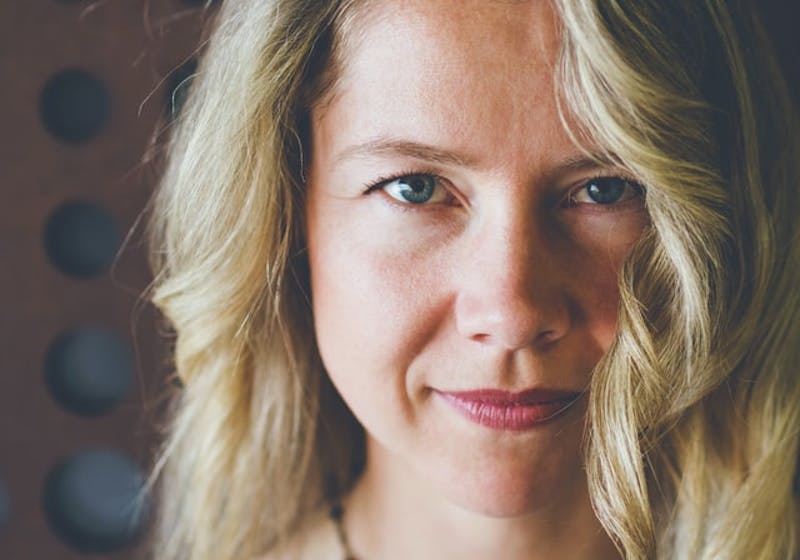 Hormone replacement therapy makes your skin look younger by managing the natural changes in hormone production in your body as you age.
When you hear about what keeps your skin looking young and vibrant, you most likely come across lists of suggestions to stay hydrated, moisturize, eat a healthy diet, and take preventative measures as early as you can.
And these are all useful pieces of advice. But there's more going on internally with our bodies as they age that influence our skin.
One of those things is hormone balance.
As we age, our bodies produce less estrogen, testosterone, and other hormones that contribute to healthy and youthful skin. The result is skin that starts to look noticeably different in ways that initially seem out of our control.
But there are new therapies that can prevent and reverse the changes made to skin as a result of aging and hormones.
How hormones influence our skin
Hormones are molecules that your body uses to send chemical messages throughout your body. These chemical messengers help every system in your body stay regulated and function properly.
After they're made in the endocrine system, they travel through the blood to the organs and tissues in the body where they bond to specific receptors that give instructions to cells to carry out particular actions.
Some of the most common that influence our skin are estrogen, progesterone, and testosterone.
These hormones do MORE than just help our skin function. They're most commonly known as the reproductive hormones in men and women, but they impact other aspects of our bodies too, one of them being the health of our skin. As a result, when the amount of these hormones in your body changes, your skin changes too.
Estrogen
Estrogen is a hormone naturally produced in men and women.
When women go through menopause and their estrogen levels drop, it's common to experience hot flashes, chills, difficulty sleeping, and excessive sweating.
That's why post-menopause, estrogen can be given to women to
Improve skin elasticity and firmness

Relieve menopause symptoms

Treat vaginal and ovary issues

Prevent bone loss
Testosterone
Testosterone is another hormone in both men and women. It's most commonly known for being essential for male libido. As well as for the development of strong muscles. But it also plays a key role in many factors of health for both men and women:
Muscle mass

Bone density and strength

Mood regulation

Memory and cognitive ability

Heart health
Progesterone
Progesterone is known for being a pregnancy hormone. It plays a greater role during reproductive years, but it does more than prepare the body for pregnancy.
When given as part of a therapy for women post-menopause, it also helps relieve and fix:
Migraine headaches

Changes in bone density

Mood fluctuations and overall mood changes

Irregular bleeding
Bioidentical Hormone Replacement Therapy (HRT)
So how do you maintain healthy levels of estrogen, progesterone, and testosterone as you age?
One answer is to try Bioidentical hormone replacement therapy.
For aesthetic purposes, this means using hormones as directed by a doctor to replace some of the hormone levels that dropped from aging.
Why HRT makes your skin look younger
As you age, your skin loses elasticity and produces less collagen. Part of this is related to how your hormone levels change.
Studies have shown that HRT improves skin in a variety of ways:
Improves collagen content and quality

Increases skin thickness

Evens skin tone

Makes skin more supple

Reduce wrinkles
The reason is that hormones like estrogen influence how much collagen your body produces. Collagen is one of the most abundant proteins in your body. It's an essential protein for bones, skin, tendons, and ligaments.
Our bodies produce collagen, but that does diminish over time and there are things that further diminish collagen production aside from aging. Excessive sun exposure, too much sugar and refined carbs, and smoking can all lower the amount of collagen your body produces at any age.
As we reach middle age though, the process naturally starts to take hold and it shows up first in our skin which shows signs of aging.
HRT has been shown to improve the amount of collagen produced by your body by replacing those hormones that are responsible for collagen production. The result is younger and more vibrant skin and outcomes that can even reverse some signs of aging that already took hold.
See if bioidentical HRT is right for you to make your skin look younger
We have a range of HRT gels, pellets, and creams that help our patients overcome hormone changes due to aging.
But when considering HRT, it's important to factor in all aspects of your health history, age, and conditions before starting HRT. That's why it's required to work with a doctor who can make sure you get the safest and most effective treatment plan for your situation.
To learn about our Bioidentical HRT services provided by Dr. Keiffer, contact your closest Valley Medical Weight Loss location to book your consultation today.