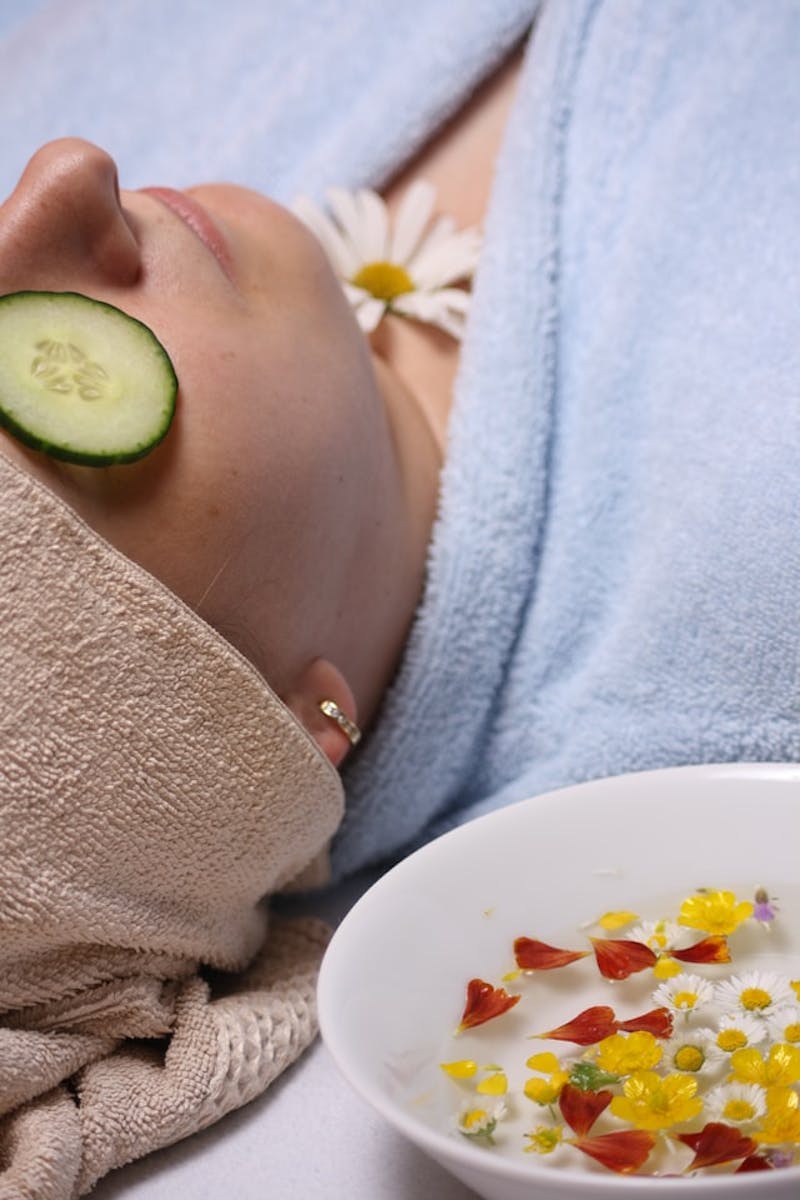 Jeuveau is one of the newest FDA-approved aesthetic injections that works like Botox. Here's a breakdown of Jeuveau vs. Botox and how to know which one is right for you.
Since the early 2000s, Botox has been known as the ultimate aesthetic treatment. It's one of the safest and is the most widely studied with thousands of studies showing its safety and efficacy.
For aesthetic purposes, Botox is applied to the outer corners of the eyes, between the eyebrows, and a few other points to reduce the appearance of wrinkles. But it also treats conditions like chronic migraines.
It works by injecting botulinumtoxinA into specific areas that interrupt the nerve from sending messages to the muscle and the muscle then relaxes and the skin smooths out. The result is fewer lines and wrinkles appearing around the injection site on the face.
There's now another injection that uses the effective botulinumtoxinA—it's called Jeuveau.
Jeuveau is the latest FDA-approved aesthetic injection using botulinumtoxinA. As of right now, it's been approved for glabellar lines which are the lines between your eyebrows. But further approval is coming down the line.
Jeuveau vs. Botox: What's the difference?
The differences between Jeuveau and Botox are slight as they both use the same active ingredient. The difference is in the ratios and form of botulinumtoxinA used in the formula.
Botox is manufactured by Allegran, a company in Ireland that uses onabotulinumtoxinA. Jeuveau on the other hand is manufactured by Evolus in South Korea. The Jeuveau formula uses prabotulinumtoxinA. Both formulas produce effective results. But some people respond best to Jeuveau while others respond better to Botox.
Are there other types in addition to Botox and Jeuveau?
While Botox is the most well-known neurotoxin injection, there are other options out there.
Dysport
Dysport is the most prominent alternative to Botox to date. It produces results in less time than Botox and requires less product because of how small the molecules are. The results are comparable, but injections from Dysport can spread out farther from the injection site than Botox, which makes Botox the ideal option for more precise results.
Xeomin
Xeomin is another alternative to Botox. It's unique in that it contains just the purified botulinum toxin. The reasoning behind the pure injection is that some researchers believe that it helps prevent resistance to the toxin over time. Some have noted that as people continue to get Botox for many years, they develop a tolerance for it and require greater quantities to get the same results. But as far as initial outcomes go, the results between Xeomin and Botox are comparable.
Uses for Jeuveau vs. Botox
Botox (as well as Dysport and Xeomin) is approved for both aesthetic and medical purposes. The only option you cannot use for medical purposes is Jeauveau. They may choose to get that approval eventually. It's also possible they may choose to maintain only aesthetic approval keep the cost low. Jeuveau's lower cost makes it a more viable option for those who want Botox but cannot afford the option.
How to get lasting results with Jeuveau and Botox
The nature of Jeuveau and Botox injections is to be temporary. When you initially start the injections, doctors typically recommend that you get them more often. But eventually, you can spread out treatments for up to six months.
While the injections can't last forever, there are a few things you can do to make your results last longer:
Follow the after-care instructions your doctor prescribes. This will likely include avoiding sun exposure, not vigorously scrubbing or exfoliating your fact, and not getting any other treatments for at least three days after the injection.

Prepare for treatment by avoiding alcohol so you experience less bruising around the injection site.

Create a treatment plan so you can prevent wrinkles from developing between injections
Are there any safety concerns?
Since botulinumtoxinA is in fact a toxin, it's normal to wonder if it's getting Botox, Jeuveau, and other similar injections is safe. But the studies have shown for decades now that when applied correctly and in the formula provided in Botox, it is considered the safest procedure available.
It's also important to always go to a professional for any aesthetic injections. There's a recent trend on TikTok of influencers injecting filler into their own lips with DIY kits. Whether it's filler or Botox, Jeuveau, or any other treatment, never do a DIY alternative. There are more health risks when you do.
Always consult with a professional and get the work done by someone who is certified to do aesthetic procedures. Not only will you get better results, but you drastically reduce any risk of adverse effects to the injections.
Want to try Jeuveau or Botox?
While both Jeauveau and Botox have much in common and are safe, some people may get better results with one option over another.
For this reason, it's important to talk with a doctor about all of your health history, concerns, and the aesthetic outcomes you want to see. Your doctor will help you decide which option is best. Plus they create the ideal treatment regime so you get the best results possible.
To learn more about the differences between Jeuveau vs. Botox, book an appointment at your closest Valley Medical Weight Loss Center today.