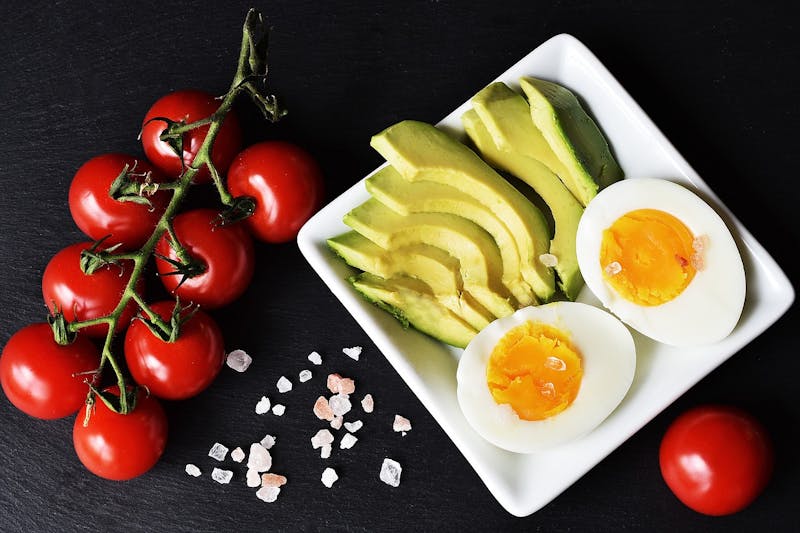 The ketogenic diet is all the rage right now. If you search #keto on Instagram, you'll be rewarded with more than 8 million posts, showcasing everything from weight loss transformations to high-fat meals to supplements, like 7-Keto Lean.
But while this diet is gaining lots of popularity and momentum, it doesn't necessarily mean that it's the right diet for you. Now we're not here to tell you what's right or wrong. We're actually big fans of figuring out the diet that works best for you with a little trial and error. We just want to arm you with all of the information you need to make an educated decision about the ketogenic diet.
Ketogenic Diet Basics
Put simply, the ketogenic diet is a very high fat, very low carbohydrate diet that also allows a moderate intake of protein.
Dr. Russell Wilder, a medical doctor at the Mayo Clinic, developed the ketogenic diet in 1924. He developed it as a treatment for seizures in epileptic patients who weren't responding well to medications. Despite the diet's success, it took a backseat to anti-seizure medications during the 1940s.
The Science Behind the Ketogenic Diet
Normally, when your body needs energy, it turns to glucose, a simple sugar that you get from the carbohydrates you eat. Although carbohydrates are your body's preferred energy source, you can only store limited amounts of the simple sugar. In fact, the Epilepsy Foundation says that the stores of glucose in your liver run out in about 24 hours. If you don't give your body more carbohydrates within this 24-hour time frame, your body turns to fat for energy.
The idea behind the ketogenic diet is to force your body into using this fat-burning process by drastically reducing the amount of carbohydrates you eat and getting the majority of your calories from fat.
The Details
The ketogenic diet consists primarily of foods that are high in fat, but also allows a moderate amount of protein. Although the best macronutrient ratio depends on you as an individual (and you'll have to play around with it a little bit to figure out your sweet spot) fat generally supplies 70 to 90 percent of calories. High-fat foods allowed on the diet include butter, mayonnaise, avocado, heavy cream and oils, such as coconut and olive oil. Most of the remaining calories, or around 10 to 30 percent, come from protein. The major protein sources include eggs, cheese, meat, fish, and poultry. Low-carbohydrate vegetables, like spinach, kale, and zucchini are also encouraged.
Optimizing Nutrition
Because the ketogenic diet restricts so many foods, the best way to ensure that you're getting all the vitamins and minerals you need is to eat a wide variety of low-carbohydrate foods. Instead of eating the same meal of chicken and spinach every day, try to eat as many different foods as you can. Experiment with new types of vegetables and recipes.
Are you considering the ketogenic diet? Have you already tried it? What has your experience been? We want to know!