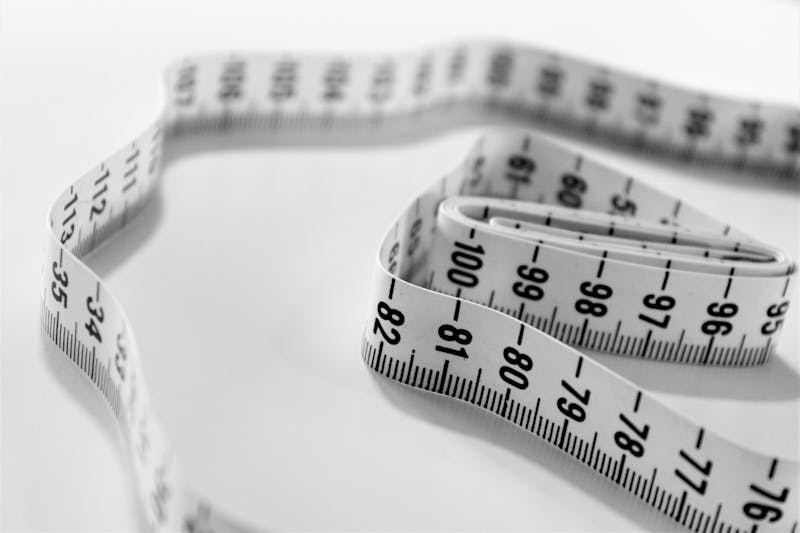 This weight loss supplement gives you the health benefits of vitamin B
and
helps you lose weight
Lipotropics might sound like some strange kind of injection. If you read that word and wonder what the heck is that?—you aren't alone!
It's easy to question the legitimacy of lipotropics when the name of it doesn't sound like anything you're familiar with. But when you break it down, the purpose is right there in the name: lipo means fat and tropics means related to, influencing, or changing a certain hormone or part of the body.
Lipotropics simply means a substance that changes fat content in the body. So these are nothing more than injections that help people lose the stubborn fat that's been most difficult to lose.
But how do these injections help people lose weight?
What Are Lipotropics Made Of?
Lipotropics are most often a mix of B vitamins, methionine, inositol, and choline. And these injections are proving to drastically improve weight management and overall quality of life.
For starters, Vitamin B is an essential nutrient with a ton of health benefits. Vitamin B:
Prevents osteoporosis

Reduces risk of eye disease like macular degeneration

Improves mood

Reduces depression symptoms

Improves brain health

Boosts energy

Promotes healthy hair, skin, and nails
And there's more than just one type of vitamin B. What's often called vitamin B complex is the whole group of B vitamins that we need to be in good health.
Vitamin B-12 specifically is one of the most important for healthy metabolism and weight loss. But the absorption of vitamin B-12 isn't always complete through normal consumption. Which is why injections are often provided now for those who will benefit from it.
As for the other compounds in lipotropic injections—methionine, inositol, and choline—these are incredibly beneficial molecules that get to work improving your metabolism and preventing fat accumulation in your cells.
Methionine is an amino acid that must come from our diet. Although our bodies can't produce it on their own, it's important for proper cell function, relieving pain, liver function, and detoxing the body.
Inositol has varied health benefits, but significantly elevates mood and prevents fat build-up in your cells.
And choline is another essential nutrient your body can't produce on its own. But your body needs it for transporting nutrients and good metabolism.
But how do all these compounds mixed together lead to weight loss?
Lipotropic injections reduce fat in your liver and improve metabolism
Your liver function is important for good, healthy metabolism. But that gets compromised by having too much fat in the body. Because as fat levels elevate in the body, fat also builds up in the liver.
The way you can end up with too much fat in your liver is simply by eating too many calories. And when this fat build-up happens, your liver loses the ability to function at full capacity. This means it won't be able to filter out toxins as efficiently and liver inflammation develops. And if your liver gets inflamed, you can end up with more serious and life-threatening complications beyond weight gain alone.
Lipotropics are actually able to prevent and reduce fat build-up in the liver.
The compounds in the injection get delivered to the areas of your body that hold onto fat cells—including the liver. As the liver loses fat, it works more efficiently. Your metabolism improves and your body has an easier time breaking down carbohydrates and stored fats.
So how can you ensure you get all these essential nutrients to protect your liver and lose stubborn fat?
At Valley Medical Weight Loss we offer four affordably-priced high-end options that get you the results you're looking for safely.
You'll typically find two types of B12 injections. Some use cyanocobalamin and others use methylcobalamin.
Our top-of-the-line B12 injections are made using methylcobalamin. This is the most natural option for B12 injections. While cyanocobalamin is purely synthetic (man-made), methylcobalamin is a compound that naturally occurs in foods like eggs, fish, meat, and dairy.
Our B12 supplements are designed to give you the many benefits of vitamin B12 including:
More energy

Fat metabolism

Better sleep

Healthy immune function

Improved vision

Lipo B Injection
With the Lipo B injections, you get a blend of B12 and B6 plus methionine, choline, and inositol.
All of these together prevent fat build-up and increases fat removal from your liver.
This is one of our most popular entry-level injections that will help you feel energized, lose stubborn fat, and detox your liver. It'll help you achieve the weight loss you've been working hard for.
Our Lipo Excel injection is our most popular option for a reason: you get everything in Lipo B plus a B5 vitamin and L-carnitine.
Why are B5 and L-carnitine so important?
B5 gives an extra boost to your energy levels and helps your body more efficiently break down fats.
L-carnitine does the important work of increasing your strength and lowering fatigue while suppressing your appetite.
It's common knowledge that you'll lose weight by cutting calories. L-carnitine makes that easier to do. You can cut calories without feeling all the fatigue and frustration that often comes with eating less!
When you get the Lipo Blast injections you get the very best of what lipotropics has to offer.
This injection is a complete B-complex vitamin blend with the best lipotropic compounds that burn fat fast.
The Lipo Blast injection can help lower your cholesterol, boost metabolism, and improve your overall energy and mood. Plus you still get the L-carnitine for the added benefits of suppressed appetite and improved energy.
Ready to lose stubborn fat? Get the right lipotropic for your fat loss goals
Whatever your goals and current health concerns are, we have a safe and healthful lipotropic option for you.
Learn more about our lipotropic injections for weight loss or reach out to one of our locations nearest you to talk to one of our specialists about your options.
Sources:
Berkheiser, Kaitlyn. "9 Health Benefits of Vitamin B12, Based on Science."

Healthline

, Healthline Media, www.healthline.com/nutrition/vitamin-b12-benefits.

Tinsley, Grant. "Methionine: Functions, Food Sources and Side Effects."

Healthline

, Healthline Media, 13 Apr. 2018, www.healthline.com/nutrition/methionine.

Meixner, Makayla. "Inositol: Benefits, Side Effects and Dosage."

Healthline

, Healthline Media, www.healthline.com/nutrition/inositol.

Link, Rachael. "Methylcobalamin vs. Cyanocobalamin."

Healthline

, Healthline Media, 12 May 2020, www.healthline.com/nutrition/methylcobalamin-vs-cyanocobalamin.