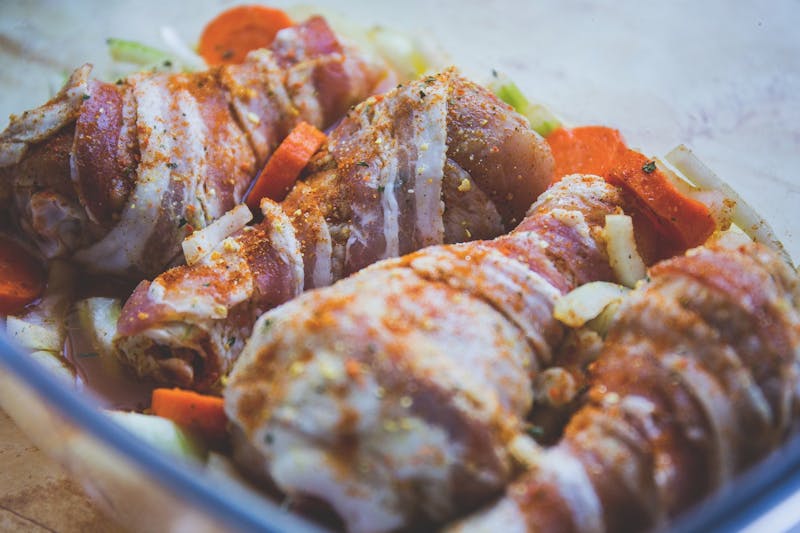 In a perfect world, you would be able to cook all your meals fresh at home and sit down to eat them at your leisure; but in today's modern society, most people just don't have that luxury. Meals are eaten at home, at work, and even in the car. There are restaurants everywhere and lots of options for takeout, but unfortunately, most of these options don't fall in line with a healthy eating plan when you're trying to lose weight. Because of this, meal prep — or preparing healthy meals for a few days in advance — is absolutely essential to your success.
The Science
Before jumping into the "how" of meal prepping, it's helpful to discuss the "why". Meal prepping isn't just something that health professionals tell you to do for the fun of it. There are actual scientifically proven benefits.
Research shows that people who meal prep tend to consume a larger variety of food and have a significantly greater intake of vegetables, salads, and fruits when compared with those who don't meal prep. Translation: when you meal prep, you take in more vitamins and minerals and other essential nutrients, like omega-3s, antioxidants, and phytonutrients.
In addition, those who spent at least one hour per day (at least 7 hours per week) preparing food in advance spent significantly less money on food than those who spent less than an hour each day planning their meals. It may feel like you're spending more money up front if you have a big grocery haul, but when you break it down, you'll actually be saving, since you're not getting takeout (which adds up REALLY fast).
Other research found that when you meal prep, you're far more likely to stick your nutritional guidelines. This is especially helpful when trying to lose weight because there are no surprises. When you know exactly what's in your meals, you know exactly what you're eating — no hidden fat or calories.
The Real Life Evidence
Aside from the scientific research, there's lots of anecdotal evidence on the benefits of meal prepping. People who meal prep report less stress around food, because you always know what you're eating and when. You don't have to worry about trying to find a healthy meal when you're out and about or cooking something for yourself when you get home after a long day. Meal prepping also ultimately saves time. You may have to spend a few hours a week preparing your meals for the upcoming days, but you don't have to cook and wash dishes every night after a long day. And that's a trade-off we can get down with.