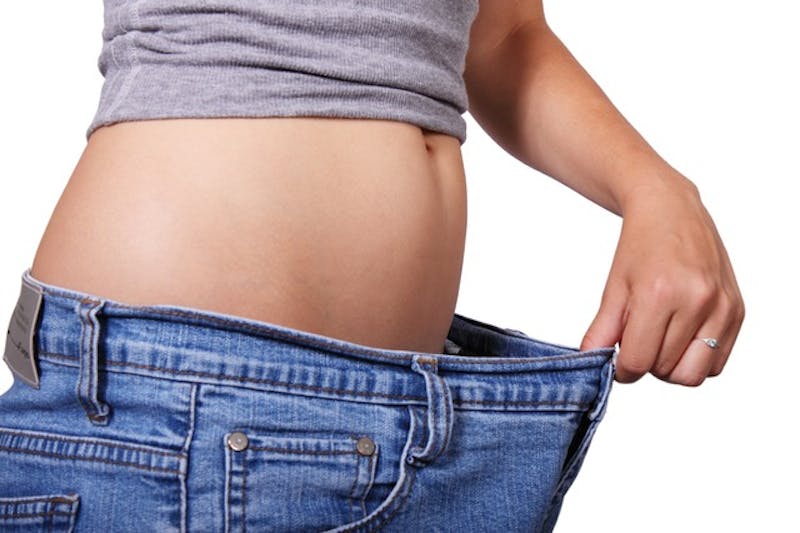 The weight loss industry is a big one. Scientists are always diligently working to find the best diets and the most effective workouts that together, will set you up for weight loss success. While diet and exercise are extremely important when it comes to weight loss, a new study out of the journal "Obesity" suggests that maybe focus is in the wrong place.
This study takes a look at a therapy called Acceptance-Based Behavioral Treatment, which involves teaching people how to accept discomfort and displeasure. The theory behind ABT is that teaching people how to accept the uncomfortable feelings associated with a new diet and exercise routine would actually be more effective than just teaching them the basics of diet and exercise alone. Let's delve in further.
The Study
For the study, researchers assigned nearly 200 overweight or obese participants to two groups. One group was given the standard obesity treatment – education on diet and exercise, like how to monitor calories and remove temptation from the home and work environment. The second group was taught the same things as the first group, but in addition to that, they were also taught how to learn to accept any feelings of discomfort, like a desire to eat, fatigue that comes in the initial stages of weight loss, and the frustration of beginning a new workout routine. Group number two was also trained in mindfulness.
The Results
Researchers followed the two groups for a period of one year and found that the study participants in the group who learned ABT lost an average of 13.3 percent of their body weight, while participants in the group without ABT lost 9.8 percent of their body weight. After another year (a total of two), researchers found that the participants in the ABT group were also more successful at sustaining their weight loss – 64 percent kept the weight off compared to 49 percent.
How Does It Work
ABT is based on a type of talk therapy called Acceptance and Commitment Therapy (ACT). When learning ACT, participants learn how to accept uncomfortable physical sensations. They are aware that these feelings will arrive and are just part of the weight loss process. Participants also learn to recognize thoughts that may be getting in the way of their progress; and learn not to accept these thoughts as reality, but overcome them instead.
Of course, because this study is preliminary, more research is necessary before ABT can be considered an effective weight loss strategy, but it gives lots of hope to the phrase "mind over matter".