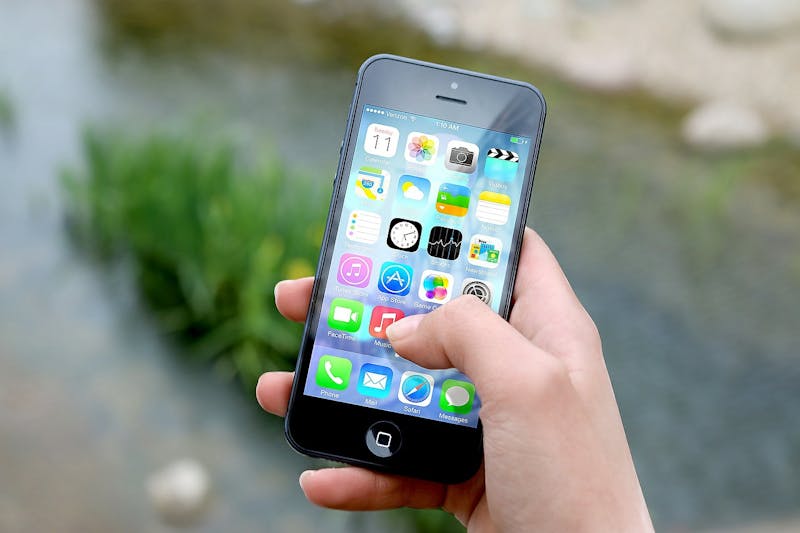 Lately, it seems like the whole world is at your fingertips, and that's because, in a way, it is. Technology is a beautiful thing, especially when it comes to weight loss.
We're here to support you in any way that we can, but in the hours that you're not in clinic, it can be helpful to have technology work for you. Weight loss apps can help you track your calories and macronutrients. They can also connect with you other people who have the same goals as you, so that it's easier to stick to your plan.
We've listed some of the most popular weight loss apps before, but since then a few more have gained traction. Most of the apps are free to download, but when used regularly, their benefits are priceless.
Nike Training Club
The Nike Training Club app is basically a personal trainer in your pocket. You can choose a single workout or you can set up a whole 4-week program for yourself. There are over 100 exercises to choose from and it doesn't matter if you're a beginner, intermediate, or expert exerciser – there is something for you. The best part is if you have a smart TV or HDMI cable, you can watch the workouts right on your television.
iPhone Health App
Sorry, Team Android, this one is for Apple users only. The iPhone Health App actually comes preloaded with the iOs 8 operating system. The app allows you to track your nutrition, fitness, and body measurements, along with other health markers like the amount of sleep you're getting and blood pressure, body temperature, heart rate, and respiratory rate. You can also set the app to connect with other health apps, like MyFitnessPal, so that you're able to see all of your information in one place.
Google Fit
We couldn't discuss an iPhone-only app without also letting you Android lovers know about Google Fit – a health app from Google that's strictly for Android phones. Google Fit actually helps you track your activity by simply carrying your phone around with you. There are several goals you can input into the app – like a goal to move for 60 minutes each day or walk a certain number of steps – and the app will push you to keep them. You can also hook this app up to Android smartwatches to make it more convenient for you to take on the move.
7 Minute Workout
We understand that you're busy. Sometimes too busy to fit in the hour-long workout that you promised to do. We get it. But that doesn't mean that you can't work out at all. Some exercise is better than no exercise and that's where the 7-Minute Workout app comes in. The app puts together a 7-minute workout that ensures you're getting the most bang for your buck – or in this case, your time. You can choose from regular or advanced 7-minute workout programs.
Carb Manager
This one is for all you keto/low-carb people. Carb manager helps you count both total and net carbohydrates for the foods you're eating so you can keep track of the total amounts of carbohydrates that you're taking in. If you're tracking your carbs or macros, Carb Manager is a great way to keep a daily log of your food intake. You can also set your specific goals with their built-in calculator and see where your daily food choices stand. There's also a way to track your daily exercise too. And it's free!