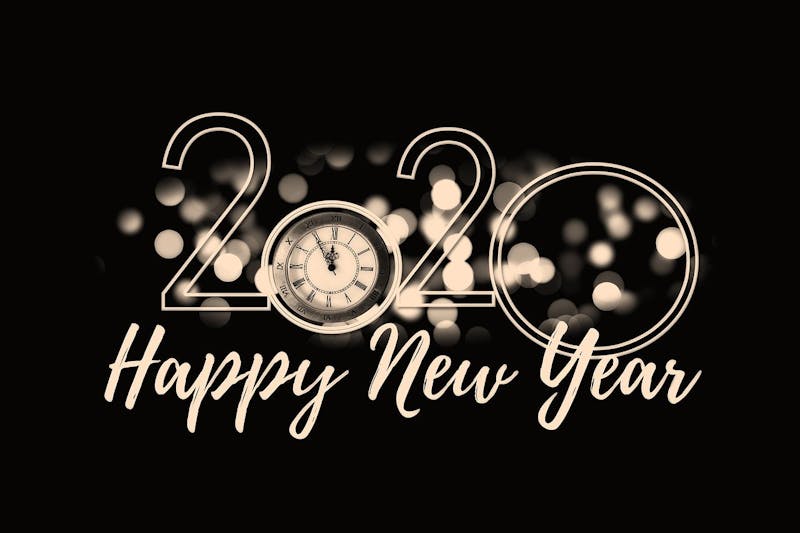 Ahh, the New Year is quickly approaching and you know what that means – it's time for a New Year resolution! A lot of people poke fun at the New Year's Resolution because many tend to throw in the towel on their resolutions before January even ends.
Well, if that sounds like you, we're here to help you make your resolution last. In addition to following the tips listed below, keep in mind that it generally takes at least 3 weeks – 21 days – to change or make a habit. Of course, change is going to be uncomfortable at first, but stick with it! Whether your goal is to slim down, save money, or spend less time watching TV, you can do it!
How to Make Your New Year's Resolution Last:
Choose something that YOU want.
Make your resolution truly about you. Think of something that you want to accomplish for yourself, rather than for your friends, family, or a significant other and stick to that.
Be realistic.
Resolving to do something completely unattainable is a recipe for disaster. If you say that you're not going to eat chocolate for the whole year or that you're going to work out for 2 hours each day every day, you're essentially setting yourself up for failure. Instead, make realistic resolutions. If you eat chocolate 3 times a week now, resolve to cut that down to one. If you don't work out at all, make it a point to work out 3 times a week and work your way up from there.
Focus on one New Year's resolution; and be specific.
Some people get so excited and caught up in the "New Year, New You" mentality that they go overboard on the resolutions. Instead of vowing to change everything that you're doing "wrong", stick to one resolution and make it specific. Don't say "I'm going to lose weight" or "I'm going to eat better". Instead, say "I'm going to lose 12 pounds" or "I'm going to cover at least half of my plate in vegetables at every meal". Committing to more than one thing can be overwhelming and make it more likely that you'll quit before the year's end.
Tell people.
Letting your friends and family in on your resolution has two benefits. First, when you feel like you have something to "prove" to others, you generally try harder to make it work. Second, when the supportive people in your life know you have a goal, they help keep you on track. For example, if your best friend knows you're trying to avoid chocolate, she's not going to bring over a chocolate bar on girls' night.
Write it down.
In addition to telling people your resolution, write it down. If you can, keep it somewhere visible so it serves as a positive reminder every day.
Make a plan.
Instead of going into your resolution blindly, make a plan to accomplish your goals. If your goal is to lose 12 pounds, write down exactly how you're going to accomplish that. If your goal is to save money, choose a specific amount and decide how much you can afford to put aside each day to reach that goal.
Celebrate small victories.
Sure, the ultimate goal is to accomplish what you set out to do, but that doesn't mean you can't celebrate small victories along the way. Celebrate every half pound you lose or every dollar you save. Celebrate every time you choose broccoli over a potato or you skip the chocolate. Rewarding yourself with positive self-talk along the way will help you stick to your goals.
Have fun.
Life is meant to be enjoyed. There are times during the year when you're bound to veer away from your New Year's resolution, but you know what? That's okay. Laugh about it instead of beating yourself up and get right back on track. Nobody's perfect. As long as you accept that you're going to slip up once in a while, you're doing just fine.