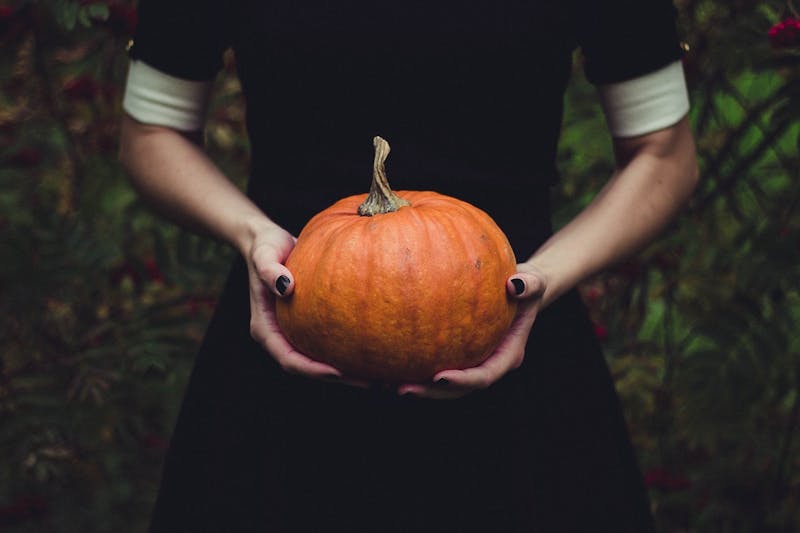 Fall is creeping in and you know that that means – pumpkin everywhere you turn. When you think of pumpkin, you may have visions of pumpkin pies and pumpkin spice lattes dancing in your head, but the gourd – which is actually classified as a fruit botanically – offers so much more than that. When done right, pumpkin can be a beautiful addition to your healthy diet.
Full of Fiber
One single cup of pureed pumpkin – the pure stuff, not the sugar-laden pie filling – contains 7 grams of fiber. That's almost 25 percent of what you need for an entire day and more than you would get from eating two slices of whole-grain bread. Fiber slows down digestion, which helps keep you full, which translates to less eating and more weight loss. But that's not all the health benefits of pumpkin.
Low in Calories
In addition to being high in fiber, pumpkin also has a high water content which makes it beneficial for weight loss in two ways. First, it helps keep you hydrated so that you're not holding onto excess water weight. Second, the high water content means that a larger volume contains fewer calories so you can fill up without overdoing it. One cup of pureed pumpkin contains less than 90 calories!
More than Weight Loss
With pumpkin it's not just about weight loss. Pumpkin is loaded with beta-carotene, an antioxidant that's great for your eyes and skin and can also help fight cancer. Pumpkin is also packed with vitamin C and vitamin A, two nutrients that boost your immunity and can help you recover from colds faster. It's also a good source of tryptophan, an amino acid that has been shown to improve your mood and promote better sleep, which also promotes weight loss.
Don't Forget the Seeds!
It's not just the flesh that has all of the health benefits of pumpkin though; pumpkin seeds pack their own little punch. Pumpkin seeds are high in protein and contain the healthy fats that help fill you up until your next meal. Because they're shelf-stable and easy to take on the go, these seeds make a great snack. Stash them in your desk drawer, leave them in your glove box or carry them around in your purse for hunger emergencies.
Now What?
So now that you know how good pumpkin is for you, you may still be left wondering how to get it into your diet. Or at least get it in your diet in a way that doesn't involve a pie crust or an upscale coffee shop. The good news is that pumpkin is very versatile. There are several ways to reap the benefits without getting bored.
You can add a serving of pureed pumpkin to your breakfast smoothie. Cut up some fresh pumpkin and roast it with olive oil and salt. You can make pumpkin soup or blend it with some frozen bananas and a little bit of coconut milk for a sweet after dinner treat. Or try this Sweet Potato Pumpkin Chili. You won't be disappointed.