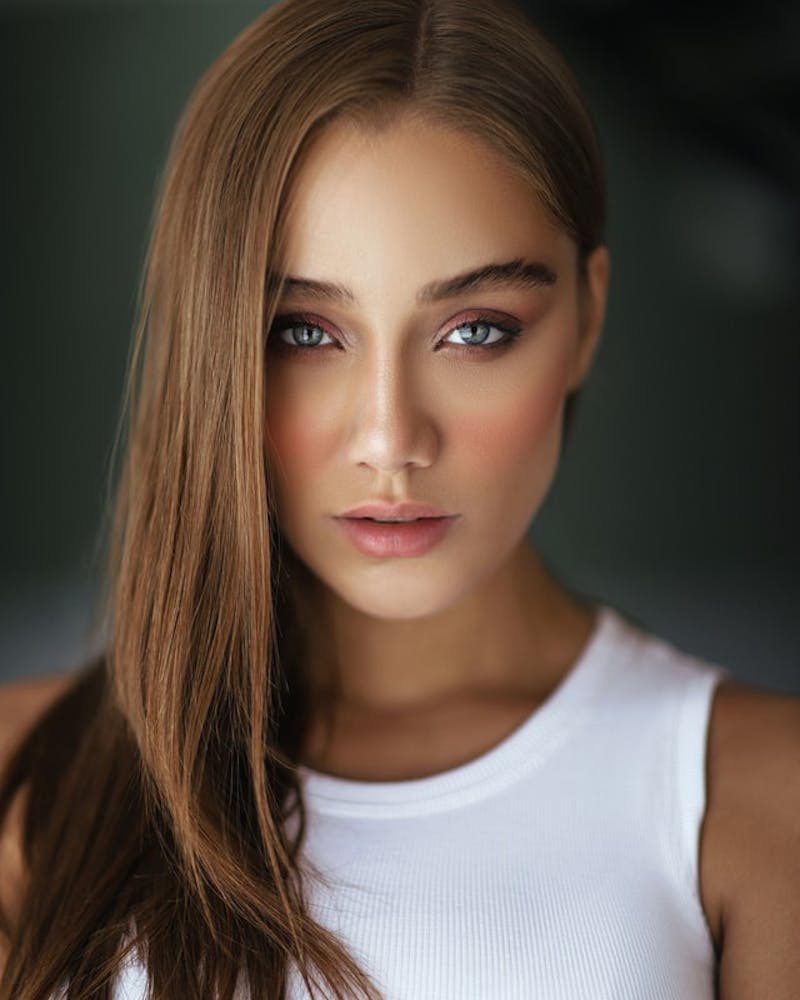 A PDO thread facelift helps you get rejuvenating results without going under the knife for a traditional facelift
PDO thread lifts have become an increasingly popular option for anyone looking for a light procedure to reduce signs of aging.
The procedure is able to target a range of aging situations:
Uneven pigmentation

The appearance of sunken skin

Fine lines and wrinkles

Skin elasticity
It can safely be used around the jaw, eyes, cheeks, and even neck. It's far less expensive than a traditional facelift. And the results last at least one year, with some procedures lasting up to three years.
So here's how the PDO thread lift works and what happens when you decide to get the procedure.
How do PDO threads work?
PDO actually stands for polydioxanone. And it's what's used to make dissolvable sutures for heart and other surgeries.
When a tiny amount of these sutures are injected into your skin, it triggers a process that lifts and tightens your skin.
What happens is the cells in your face called fibroblasts start to produce more collagen.
Collagen is one of many proteins your body creates and has many uses in the body. Like maintaining healthy hair, skin, and nails.
Collagen is what gives your skin structure and elasticity. But as we age, we start to produce less collagen, and as a result, our skin becomes less firm and smooth.
PDO threads help you overcome this loss in collagen by prompting your body to create more around the sutures.
And because it's minimally invasive, you have to option to combine it with other procedures like fillers.
Types of PDO threads
But PDO threads do more than just activate collagen production.
The result of using PDO threads depends on the type you get. And as part of any consultation to get PDO threads, the best type for you is chosen as part of your personalization package.
Depending on your desired results, your procedure could include any of the following types of PDO threads:
Screw threads that restore volume in areas your skin appears sunken

Mono threads that stimulate collagen production and revive your skin

Cog threads that that lift and support your skin and face
Benefits of PDO threads
The biggest benefit of PDO threads is that it's a minimally invasive procedure.
All you need to get through the PDO procedure pain-free is a mild topical numbing ointment, which your specialist applies to the targeted area right before the procedure.
Because it's minimally invasive you can expect a much lower price than a traditional facelift.
Plus, the thread lift procedure is done in less than 45 minutes with little recovery time afterward. It's easy to fit it into a busy schedule without having to take time off work.
PDO threads also have an advantage over their similar threading counterparts.
PLLA and PLC threads are other options that are similar to PDO threads, except for one key difference…
The PDO threads are much softer which leads you're less likely to experience swelling, tenderness, and other side effects. It amounts to getting a gentler procedure with real results that are less likely to result in complications or inflammation.
What happens during the procedure
The procedure goes by quickly because it's minimally invasive.
First, your surgeon disinfects your face with alcohol. Once your face is properly cleaned, they apply the numbing ointment.
Then, a tiny incision is made with a thin needle and a device called a cannula is inserted into the incision. The cannula is essentially a little tube that the surgeon uses to insert the thread into the skin.
Next, your surgeon anchors the thread in the injection site and removes the cannula.
Last, they cut the thread, make sure it's secure, and that's it!
Some things to keep in mind after the procedure
Since a PDO thread lift is minimally invasive, there's little recovery time and you can resume life as usual right away.
There are a couple recommendations for best results after the procedure:
Avoid any dental for about 3 weeks. The reason has to do with holding your mouth open and in that position for extended periods of time. Doing this soon after your thread lift procedure can impact your results

Sleep on your back instead of your stomach or side for about two weeks. It's best not to put pressure directly on the face just after the procedure is done.
How to get the PDO thread procedure
The PDO thread lift is possible for just about anyone.
So if you want firmer and younger-looking skin, then PDO threads are perfect for you.
Especially if you like the idea of getting facelift results without going through the invasive procedure of the facelift.
To talk to a specialist about your desired outcomes, you can schedule a time for a consult with one of our PDO thread locations near you.
Sources
Wu, Woffles T L. "Commentary on: Effectiveness, Longevity, and Complications of Facelift by Barbed Suture Insertion." Aesthetic Surgery Journal, Oxford University Press, 15 Feb. 2019,
www.ncbi.nlm.nih.gov/pmc/articles/PMC6376340/
.