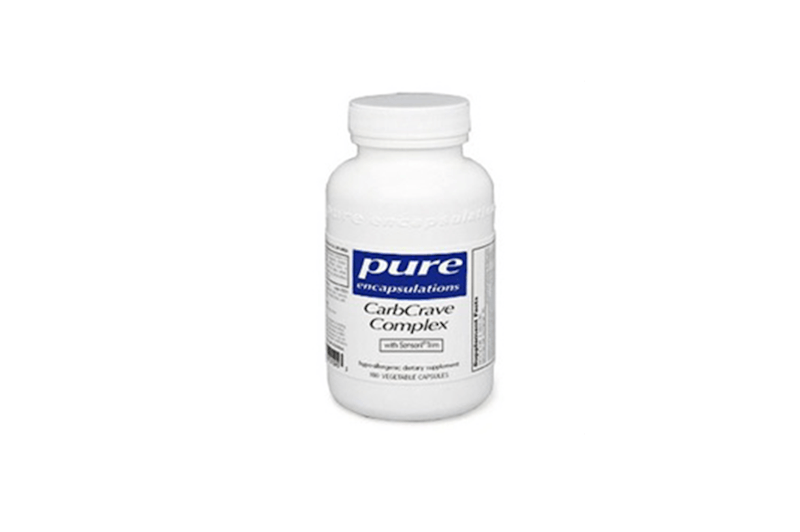 SEPTEMBER is here – and that means a new product to add to our monthly special! With this special you receive 4 WEEKS of everything listed below for only $295 (that's a savings of over $200)!
Physician Consult & Weekly Weigh-ins
Meal Plans
FDA Approved Medications
MetaBlast Supplements
Craveaway Supplements
Weekly Upgraded Injection of B-12
Bi-Weekly Injection of Lipo X
Full Body Analysis on our BODYCOMP Scale
Product of the Month
This month, for our product of the month, we're offering CarbCrave Complex with Sensoril®Trim by Pure Encapsulations. CarbCrave Complex is designed to help curb excessive carbohydrate intake and to help moderate appetite by supporting healthy brain chemistry and mood.*
The active ingredients in CarbCrave Complex include:
Chromium Picolinate – helps balance blood sugar and control carbohydrate cravings.
5-HTP – a precursor for serotonin, the same neurotransmitter released by the consumption of carbohydrates. Serotonin is thought to be responsible for increased mood – which is why people, especially those under stress, tend to crave carbohydrates.
DL-Phenylalanine – supports dopamine and epinephrine production, which are two neurotransmitters responsible for increased well-being.
Relora (which is a proprietary blend of magnolia extract and phellodendron extract) – Like chromium picolinate, Relora® helps decrease carbohydrate cravings and leads to a healthier intake of carbohydrates in adults. In one study involving 49 volunteers prone to eating under stress, Relora® helped reduce stress- related snacking of sweets by 76%.
Sensoril® Trim Ashwagandha – promotes relaxation and maintains healthy cortisol levels, which helps support glucose and fat metabolism. Ashwagandha also helps improve the body's response to stress and fatigue.
Pyridoxal 5'Phosphate (or activated vitamin B-6) – a vital component in the synthesis of neurotransmitters.*
If you have any questions about CarbCrave Complex or you want to take advantage of our monthly special, contact us TODAY!
DISCLAIMER * These statements have not been evaluated by the Food and Drug Administration. This product is not intended to diagnose, treat, cure or prevent any disease.