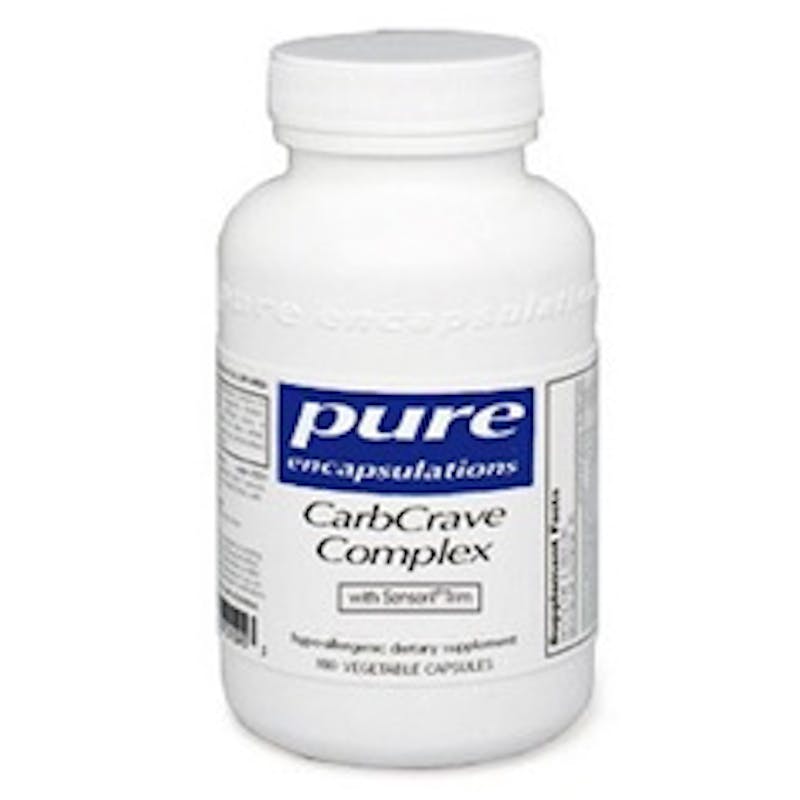 Although the summer is not officially over until September 22nd, the fall is slowly creeping in. We know it's tempting to ease up on your diet plan and weight loss goals a little bit as the weather starts to cool down, but we're here to help keep you on track.After all, you know what they say, summer bodies are made in the winter.
Our September monthly special is designed to help maximize fat loss, while giving you the tools you need to curb those carbohydrate cravings that tend to intensify in the cooler months. With this special you receive 4 WEEKS of everything listed below for only $295 (that's a savings of over $200)!
Physician Consult & Weekly Weigh-ins Meal Plans FDA Approved Medications MetaBlast Supplements Craveaway Supplements Weekly Upgraded Injection of B-12 Bi-Weekly Injection of Lipo X Full Body Analysis on our BODYCOMP Scale Product of the Month
This month, for our product of the month, we're offering CarbCrave Complex with Sensoril®Trim by Pure Encapsulations. CarbCrave Complex is designed to help curb excessive carbohydrate intake and to help moderate appetite by supporting healthy brain chemistry and mood.*
The active ingredients in CarbCrave Complex include:
Chromium Picolinate – helps balance blood sugar and control carbohydrate cravings.
5-HTP – a precursor for serotonin, the same neurotransmitter released by the consumption of carbohydrates. Serotonin is thought to be responsible for increased mood – which is why people, especially those under stress, tend to crave carbohydrates.
DL-Phenylalanine – supports dopamine and epinephrine production, which are two neurotransmitters responsible for increased well-being.
Relora (which is a proprietary blend of magnolia extract and phellodendron extract) – Like chromium picolinate, Relora® helps decrease carbohydrate cravings and leads to a healthier intake of carbohydrates in adults. In one study involving 49 volunteers prone to eating under stress, Relora® helped reduce stress- related snacking of sweets by 76%.
Sensoril® Trim Ashwagandha – promotes relaxation and maintains healthy cortisol levels, which helps support glucose and fat metabolism. Ashwagandha also helps improve the body's response to stress and fatigue.
Pyridoxal 5'Phosphate (or activated vitamin B-6) – a vital component in the synthesis of neurotransmitters.*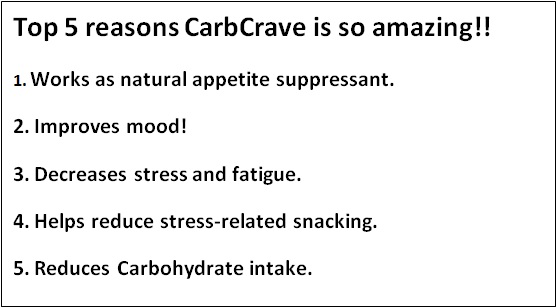 If you have any questions about CarbCrave Complex or you want to take advantage of our monthly special, contact us TODAY!
DISCLAIMER * These statements have not been evaluated by the Food and Drug Administration. This product is not intended to diagnose, treat, cure or prevent any disease.