The weather is starting to warm up, and that means the layers start coming off and it's time to show off a little more skin. If you're not quite where you want to be in your weight goals, our product of the month will help boost that metabolism and get you seeing the results you want just in time for summer.
When you purchase our monthly special, which includes:
Physician Consult & Weekly Weigh-ins Meal Plans FDA Approved Medications MetaBlast Supplements Craveaway Supplements Weekly Upgraded Injection of B-12 Bi-Weekly Injection of Lipo X Full Body Analysis on our BODYCOMP Scale
in June, you'll also receive our product of the month – Metasol™ Low-Molecular-Weight Lychee Polyphenol (Oligonol®) – for FREE!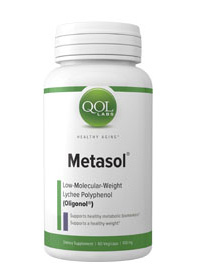 With this special you receive 4 WEEKS of everything listed above for only $295 (that's a savings of over $200) – and we'll throw in the Metasol™ at absolutely no additional cost.
What is Metasol?
Metasol™ is a low molecular weight polyphenol that helps boost your metabolism. The low molecular weight makes the polyphenols in Metasol™ easier to absorb. In fact, Metasol™ has been shown to be five times more bio-available than other polyphenol supplements.
A published, randomized, double-blind human clinical trial lasting 10 weeks found that compared to placebo, taking 200mg of Oligonol daily:
Reduced visceral fat volume by 15%*
Shrank waist circumference by 3 centimeters*
Caused a significant reduction in body weight*
Increased sensitivity to insulin*
The main ingredient in Metasol™ is an Oligonol Proprietary Blend which comes from lychee fruit extract and green tea extract.
Learn more about Metasol™ here.
Contact Us
If you want to advantage of this special offer and sign up for our monthly special, drop in or call us at either one of our locations to find out more!
North Phoenix: 602-374-3374 Phoenix: 602-441-3305 Tempe: 480-968-5673
*These statements have not been evaluated by the Food and Drug Administration (FDA). These products do not diagnose' treat or cure any disease or medical condition.