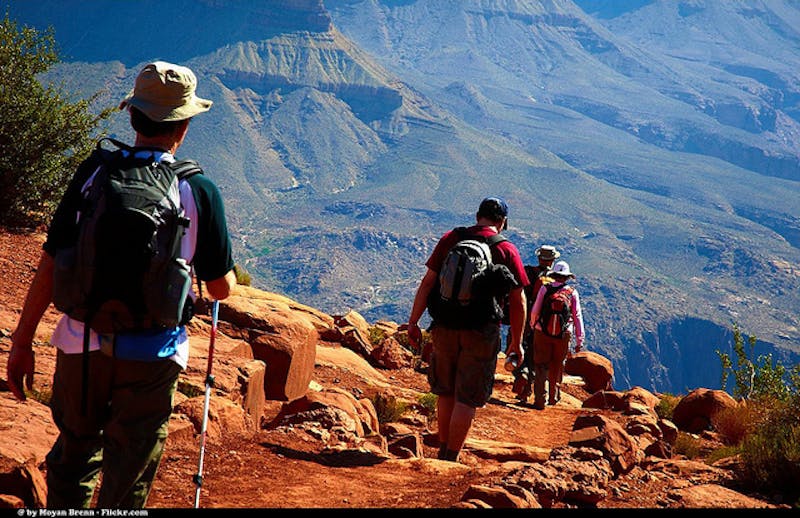 When trying to lose weight, the same exercise routine over and over again can often lead to boredom. If you're bored working out, it makes it more difficult to stay motivated. That's one of many reasons it's important to regularly change up your routine, and a great way to do that is through hiking.
The Benefits of Hiking
Hiking provides both a cardiovascular and muscle-strengthening workout, varying in intensity based on the difficulty of your hike. With these benefits also come potential weight loss and improved cardiovascular and respiratory health and fitness.
Places to Hike in the Scottsdale Area
For those working towards weight loss Scottsdale offers several different hiking trails. The warmer climate of Arizona allows for hiking nearly all year round, though you may need to start earlier in the morning during the summer months to avoid the heat.
Here's just a few of your options –
Tom's Thumb
Located in the McDowell Mountain preserve, this 3.7 mile manicured trail is an intermediate hike with just a few steep elevation gains.
Piestewa
This 2 mile hike is a fairly crowded, moderately difficult trail, and is considered one of the more family-friendly trails in Scottsdale with great views.
Camelback
Camelback is a difficult 2.2 mile hike that climbs 1,400 feet in just over a mile, but well worth the views at the top. Steeper portions of the trail do provide handrails, but you will want to wear shoes with a good grip.
Pinnacle Peak
Located near Desert Highlands, this 2 mile easy hike is more suited for beginners and families. Expect crowds, and keep in mind that dogs are not allowed on the trail.
Hiking can play an important part of your weight loss Scottsdale program, but for full results, it's important to create an individualized plan including diet, exercise and other weight loss methods. Contact us today so we can help you develop a plan that's right for both your lifestyle and goals.
Image by : Moyan Brenn