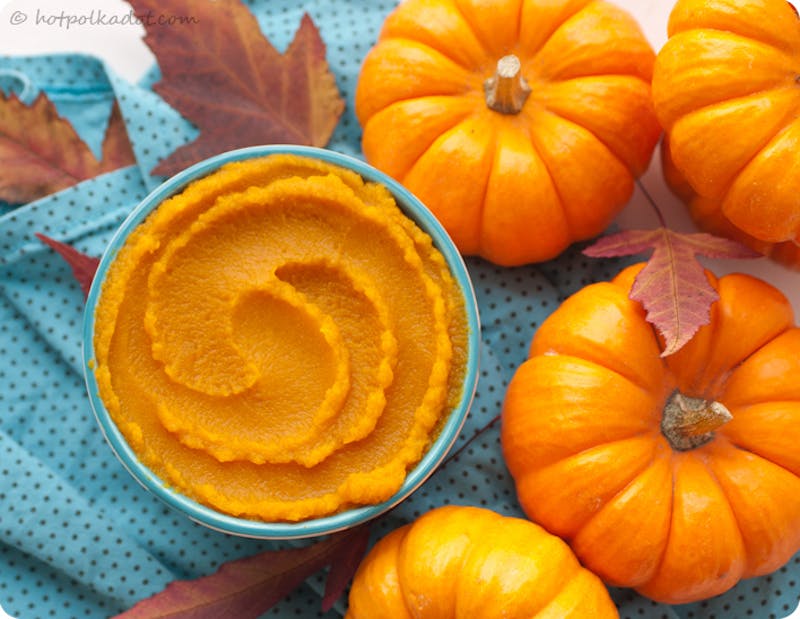 A lot of people put their weight loss goals off for the holidays and succumb to a weight gain that they feel is "inevitable", but don't let that be you! Sure, it's easy to say that you'll get on track after the holidays; that you'll really buckle down on January 1st; but you don't have to go backward before you go forward. You can lose weight during the holidays! There is a way to take your favorite holiday flavors and combine them into recipes that bring you the comfort you're seeking without taking a toll on your waistline.
When I say the word "tofu", you probably don't picture a creamy, decadent dessert, but I'm here to tell you that it's not only possible, it's delicious. And you can have it prepared in just a few minutes.
Each serving of this pumpkin pie mousse has only 148 calories and 3.4 grams of fat (most of which are unsaturated). It also contains 3.5 grams of fiber, 7.1 grams of protein, 191 milligrams of potassium, and 300 percent of the vitamin A you need for the ENTIRE day! The best part is no one will even know it's healthy – unless you give them the recipe when they ask for it.
Pumpkin Pie Mousse
Serves 4
What You Need:
1 (15-ounce) can pureed pumpkin (not pumpkin pie filling)
15 ounces silken tofu
1 teaspoon cinnamon
1 teaspoon pumpkin pie spice
¼ teaspoon salt
½ teaspoon vanilla extract
¼ cup pure maple syrup
What to Do:
Put all ingredients in a blender or a food processor and blend until smooth. Scoop into serving bowls and refrigerate until ready to serve.
That's it! If you want, you can top it with crushed nuts, lite whipped cream, shaved coconut, or some dark chocolate shavings. Did you try it? Let us know what you think!