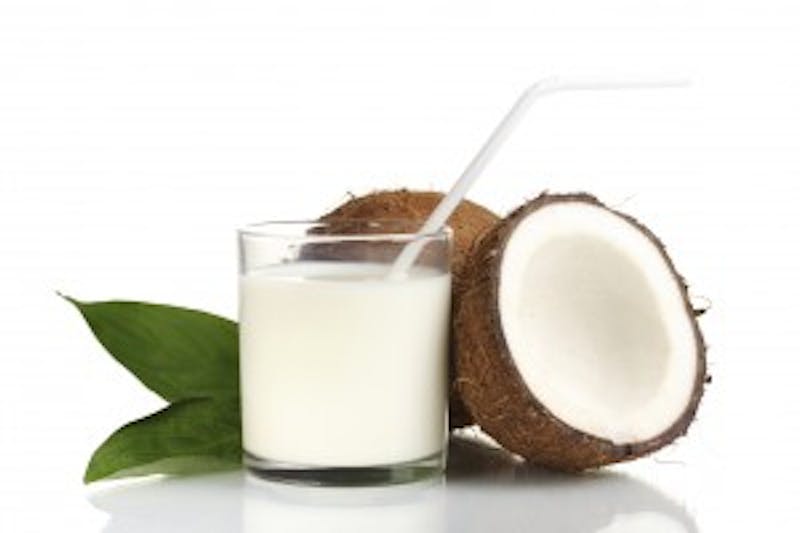 If you've been paying attention to the health industry at all, it's highly likely that you've seen that non-dairy milks are all the rage right now. Everything from coconut milk to almond milk to oat milk to rice milk is popping up on grocery shelves across the country. These non-dairy options are a great alternative to cow's milk, especially for those who are lactose intolerant or sensitive to dairy for other reasons.
The only problem with these milks (well, aside from the fact that store-bought versions are more costly than a gallon of cow's milk) is that some of them are loaded with artificial ingredients that make you wonder whether they're really a healthy choice or not.
Sure, if you're sensitive to dairy, swapping cow's milk for any of the alternatives will probably make you feel better, but wouldn't it be nice if you could have the milk without the additives? Luckily, you can – and it's really simple: make your own!
Now before you go running off, hear us out. Making your own milks is really easy (almost ridiculously easy) and you'll save a TON of money over buying them in store. We can get 4 to 8 cups of coconut milk from an 8 ounce bag of shredded coconut depending on how thick it is. That translates to $0.27 to $0.53 per cup compared to around $1.36 per cup when you buy it in the box.
Two of our favorites – and two of the easiest to make – are coconut milk and almond milk. Today, we're going to start with showing you how to make coconut milk and then we'll advance into almond milk, which is only a fraction more time-consuming due to soaking of the nuts.
What You'll Need:
One cup of shredded coconut
Two cups heated (not boiling) water
What To Do:
Put coconut and water in a blender and blend for a few minutes. Strain the mixture through a nut bag or a cheesecloth in a pitcher. That's IT!
If you want, you can even play with these measurements until you reach your desired level of thickness. Sometimes we'll even put the strained coconut pulp back into the blender with another half of a cup of water and blend it then strain it again.