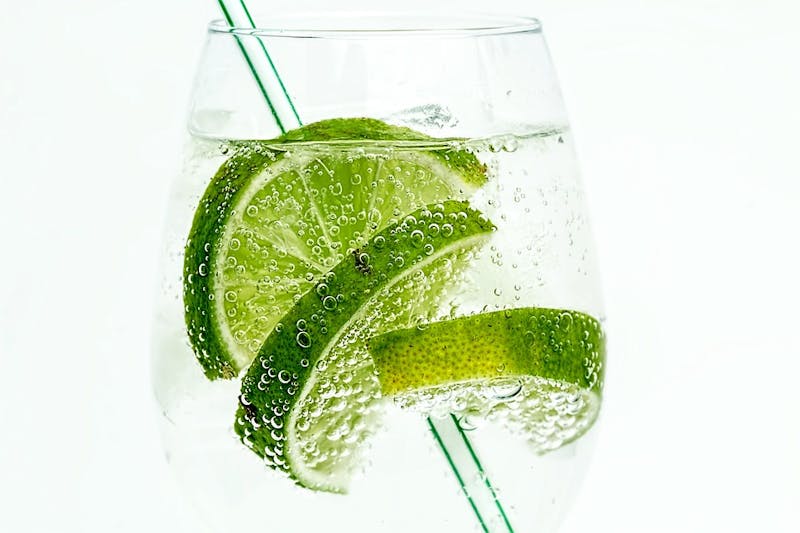 There's this major company that makes seltzer drinks. And let's just say that every time said company comes out with a new flavor, there's also a major uproar. We're talking uproar in a good way. People go nuts; and oftentimes, the new flavors start selling out so fast that they become extremely difficult to find in stores. When this happens, we also start to get a lot of questions about whether or not seltzer drinks are conducive with a weight loss goal. There's a lot of conflicting information out there, so it's no wonder you're confused. Some weight loss programs allow seltzer, while others tell you to steer clear, so which is it? Can you drink seltzer water when you're trying to lose weight?
What is Seltzer Water?
It's simple really. Seltzer water is plain water that has carbonation added to it. To do this, manufacturers take carbon dioxide gas and add it to the water under pressure. Now this is where it gets a little tricky, so pay attention. Although the terms "seltzer water", "club soda", and "tonic water" are often used interchangeably, they are not the same thing. While seltzer water is simply water and carbon dioxide, club soda generally has sodium and other minerals like potassium bicarbonate or potassium sulfate added to it. Tonic water contains a compound called quinine, which gives it its signature bitter taste, along with sugar and/or high-fructose corn syrup. For the purposes of this article, we are discussing seltzer water only. Club soda comes with its own concerns and tonic water, which as just as much if not more sugar than soda, is completely off limits when trying to lose weight.
Dispelling the Myths
Because seltzer water contains no calories and no sugar, drinking it won't cause weight gain or stall weight loss; but there is a murky area. As you probably know, carbon dioxide is a gas. When you introduce excess gas into your stomach, what happens? Yes, you guessed it. Bloating. While drinking seltzer water counts toward your daily water intake, unlike flat water, drinking too much can leave you feeling uncomfortably full and bloated. Now, of course, this doesn't mean actual fat pounds gained, but it's something to consider when trying to fit into those skinny jeans. There are also a few other concerns regarding bone and dental health. The pH of seltzer water is around 3 to 4 (flat water falls around a 7), making it slightly acidic. Because of this, there are concerns that regularly drinking seltzer water could destroy the enamel on your teeth, making you more prone to cavities, and prompt your bones to release minerals into the blood to increase the pH of your body. Studies have shown that both of these concerns are unfounded; seltzer water is safe for both your bones and teeth. On the other hand, when combined with sugar, as is the case with tonic and soda, carbonated beverages do have the potential to cause enamel erosion.
Benefits of Seltzer Water
In addition to dispelling these myths about seltzer water, some studies went so far as to research added benefits of drinking the bubbly stuff over flat water. One study found that drinking seltzer water over flat water may help you feel full longer. This can prevent overeating and actually lead to weight loss. In this study, researchers concluded that seltzer water may trigger food to stay in the upper portion of the stomach longer, which translates to feeling full for longer. Another study found that drinking seltzer water may help alleviate digestive problems like constipation and stomach pain (associated with indigestion).
The Verdict
If you want to add seltzer water to your diet plan, you can do so with peace of mind. The bubbly stuff won't inhibit weight loss or cause weight gain; and your teeth and bones will remain as healthy as ever. Just make sure that you're staying away from tonic water or any flavored carbonated drinks that contain added sugar of any kind (we're looking at you high fructose corn syrup).