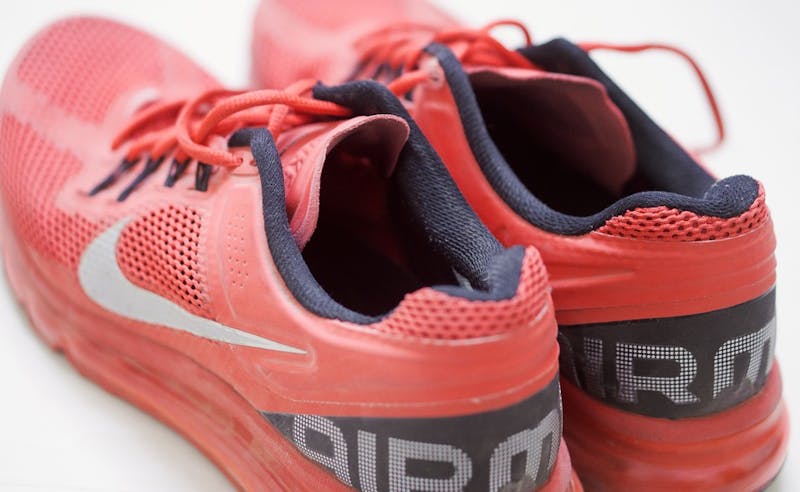 After a hiatus that lasted longer than expected, you've made the decision to get back into an exercise routine. You've already figured out where you're going to work out (some of you are going back to the gym, while others are choosing an at-home routine); but now you need to get into the proper gear to make sure you get the job done right. One of the most important things you'll need to get is the right workout shoe. You walk into the shoe store and stare at the full wall of athletic shoes with your jaw on the ground. When did they start making so many different styles? And how the heck will you choose?
It can be overwhelming if you get sucked in, but we're here to help you narrow it down so that you can choose the shoe that works best for you and avoid getting distracted by the rest.
Figuring Out Your Fit
As an adult, you're probably pretty confident that you know your shoe size, right? Not so fast. In 2014, a study estimated that up to one-third of people are wearing the wrong size shoe! In addition to being extremely uncomfortable (can you say sore, tired feet?), wearing the wrong shoe size can create health problems, like bunions, blisters, and heel pain.
Another uncommonly known fact is that your shoe size can actually change in small, but meaningful ways as you age. If it's been more than a year since you've had your foot measured, make sure to go get that done before doing anything else. Once you've determined your accurate shoe size, you can move on to the next step – and that's figuring out your style.
Choosing a Style
Even if the shoe fits, that doesn't necessarily mean you should be wearing it. You also have to consider your foot shape and what exercise you're going to be doing. Are you buying a shoe for yoga? Is running your exercise of choice? Are you more of an elliptical type of person? Once you've decided what your main objective is, then you'll be able to narrow down your choices by shoe type.
If you're planning to do aerobic-type exercises, you'll need a lightweight, aerobic shoe that has shock absorption right under the ball of your foot. If you're going to start jogging or running, choose a running shoe that gives you balance and allows for more flexibility in the toe area. If you're not really sure what activity you're going to be doing – or you want to try a range of different activities – a cross trainer may be your best bet. Cross trainers are a good general athletic shoe because they combine several features, like shock absorption, a flexible toe, and a lightweight body.
Considering Your Shoe Shape
Once you've decided on a style, you still have to figure out what shape will work best for you. Some shoes are made for narrow feet with a high arch, while others are made for wider, flatter feet. Most athletic shoes have three sole options – straight, curved, or semi-curved. If your feet are flat, you'll want a straight sole. If you have high arches, a curved sole and lots of cushioning is a better bet. If you have a normal arch, you can get away with any of the sole styles.
If you're unsure of where you stand as far as foot arches go, you can do a quick test at home to figure it out. Wet your foot and step on a dry paper towel. If the imprint left behind is your whole food, you have flat feet. If you leave an imprint of a solid heel and your toes, but the arch is missing, you have a high arch.
Pro Tip:
It's best to shop for athletic shoes at the end of the day instead of first thing in the morning. Your feet tend to swell as the day goes on, so trying them on later in the day will make sure that the shoe doesn't get too tight when blood flows to your feet when you're exercising. You should also wear the athletic socks that you plan to wear to the gym when trying on a new pair of shoes. Athletic socks tend to be thicker than other types of socks – like dress socks – to provide extra cushion, but this also means that they'll take up more space in the shoe.
Your shoe should fit firmly in the heel, but give you about a quarter of an inch of space between your longest toe and the inside edge of the shoe. Wiggle your toes, jump around, and jog in place to make sure the shoes are comfortable. They should feel somewhat comfortable out of the box. Unlike leather dress shoes, you typically don't need to break in athletic shoes.