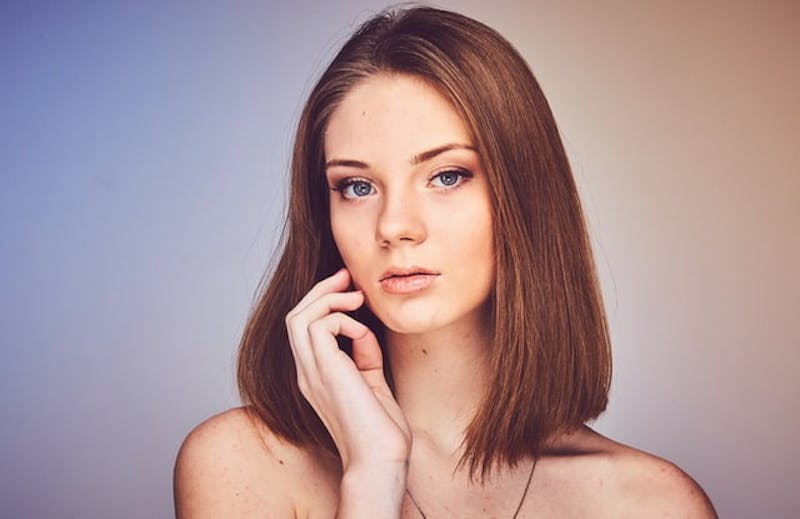 Botox is no longer part of a niche skin care routine, but a procedure that many people are getting to look and feel better about their skin.
Remember the days when Botox used to be the secret procedure that no one would talk about?
It seemed like only a few people you knew were getting Botox on a regular basis. And those who were getting it weren't talking about it openly.
That's not the case any longer.
Not only is Botox more widely accepted and talked about as the go-to anti-aging treatment, but more people are getting it than ever before.
Especially in the 2021 post-pandemic spring season.
There's been a recent surge in appointments for Botox with as much as a 20% increase in appointments since the start of 2021.
But it's more than just repeat Botox clients who were stuck in quarantine until this year. There are more people who have never tried Botox before heading in for their first appointment.
So what's behind this rise in Botox?
Here are three reasons why more people than ever are asking "Should I get Botox?"
1. The Zoom Effect (a.k.a "Zoom face")
Why are more people than usual suddenly more interested in getting Botox?
Some experts say it has to do with something called "The Zoom Effect."
What is the Zoom Effect?
Essentially, so many people spent so much time looking at their own faces in Zoom for the past year. And since they looked at themselves more than usual, they realized the importance of skincare and their appearance more than ever before. There was also likely more time spent dissecting their own features and flaws far more frequently than they normally do.
Plus, there's no doubt we all look different than we're used to on camera. And when you have extra time to look at your face on camera and notice more wrinkles over time, it can be an inspiration to make a change once the opportunity rolls around.
For many, it was the first time they realized they don't feel or look like themselves anymore.
Pre-pandemic, when we could more regularly see each other in person, we could rely on a lot more to present ourselves well at work. Our fashion choices and posture can express so much when we see each other in person.
But when it comes to Zoom, our face stands out the most as we spend most of our time in a frame that captures us from the chest up.
With all that time spent focusing on our own and coworkers' faces, it became more important to make sure our skin looks its best.
So Zoom has played its part in boosting the demand for Botox.
But, there's actually more to it than that.
2. Botox is now considered part of routine skin care.
Anyone and everyone gets Botox now.
There used to be a secrecy around getting Botox. And for those who were getting it, there was even a stigma about not being "natural."
But Botox has been used for so long and is so commonplace now that people are much more interested in sharing their experiences and hearing from others.
What makes Botox a staple for so many people now is how beneficial it is for a range of concerns.
Men and women in their late-20s and 30s use it as a preventative measure. By getting Botox early, you can slow the development of wrinkles around your eyes and lips.
And many more in their 40s and beyond use Botox to reverse the signs of aging that already appeared.
On top of how effective it is, it's also one of the most widely researched aesthetic treatments and considered one of the safest.
And despite those concerns that Botox doesn't look "natural" the treatment has progressed so far over the past few decades that many people get a treatment that looks natural.
3. Botox can make you feel happier and more confident
As we come out of quarantine, we're ready for the summer we didn't get to have last year. We just want to feel and look good.
There's no doubt that in the past year many people felt more adrift and uncertain than usual. And when people go through periods of trauma and stress, it's common that people feel less like themselves and want to make a change when they come through on the other side.
One study found a significant connection between stressful life events and an actual or perceived change in appearance as a result. In other words, sometimes due to stress real changes in appearance happen that are unrelated to natural aging. And other times, it's possible to feel like your appearance is different after a stressful even.
Either way, the natural next step is to remedy that so you can feel more like yourself again.
And it turns out that getting Botox can actually help you feel better on top of reducing your fine lines and wrinkles.
Many Botox specialists have noticed that Botox treatments help their patients feel less depression and anxiety.
Researchers in California even decided to conduct a study based on these observations to see if it's true. And it turned out that patients in that study reported feeling 40 to 88 percent less stress and depression after their Botox treatments.
So it may seem like Zoom face and the pandemic made everyone more vain. But in fact, it's that after so long cooped up inside, feeling sluggish and stagnant, that people want to freshen up their look and feel good for the first time in a year.
Plus there's also the additional uses for Botox like quelling symptoms of chronic stress, like jaw tension and headaches.
Looking for professionals who can give you that natural youthful appearance?
When it comes to a Botox treatment, it's important for you to work with a professional who knows how to use Botox to achieve the appearance you want.
At Valley Medical Weight Loss, we help you achieve a more youthful appearance that looks natural. To look and feel more like yourself for your post-pandemic summer, book your appointment with us here.