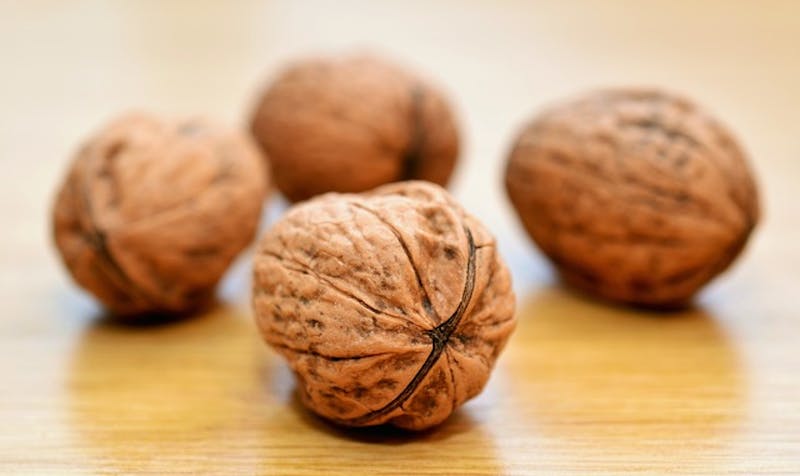 Many people blame snacking for weight gain (or lack of weight loss), but it's not snacking in general that's to blame, it's the choice of snack. While it's tempting to choose chips or cookies from that vending mention during that afternoon slump, these are the types of foods that give snacking a bad rap. They are full of calories and fat, but don't contain any real healthful nutrients. They also don't contain the fiber and protein that you need to stay satisfied until dinner time so it's easy to overdo it and take in way too many calories.
The point of snacking is to choose balanced, portion-controlled foods that help keep your blood sugar levels steady throughout the day so that you're not ravenous by dinner or lunch time. When you do this, you may actually be able to stay within your calorie recommendations better than if you were to avoid snacks completely. Choosing foods that you wouldn't typically eat with meals, like fruits or nuts, can also help maximize your nutrient intake for the day, making sure you're taking in everything that you need.
Snacking and Weight Loss
So, how do you figure out what's a healthy weight-loss snack and what isn't? Ideally, each snack should be fewer than 200 calories and contain a balance of protein and carbohydrates and even some healthy fat. Think of a snack as more of a mini meal and only snack if you're hungry. Snacking shouldn't be a mindless activity that's meant to fill time or distract you from boredom or uncomfortable emotions. While the options for healthy snacks are plentiful, we thought we'd get you started by providing this list of healthy snack ideas.
Sliced banana with a tablespoon of natural, no-sugar-added peanut or almond butter
¼ cup nuts and a small piece of fruit
Carrots, celery sticks and/or cucumber slices with 2 tablespoons of hummus
6 ounces of low-fat yogurt with berries or a tablespoon of chopped nuts
½ cup low-fat cottage with a small piece of fruit or cut up veggies
Celery sticks with low-fat cream cheese
A hard-boiled eggs and ¼ cup of nuts
An ounce of low-fat cheese with ½ cup of grapes
1 slice of whole grain bread with peanut or almond butter
½ cup homemade trail mix: mixture of almonds, unsweetened coconut flakes, dried raisins, and shelled sunflower seeds