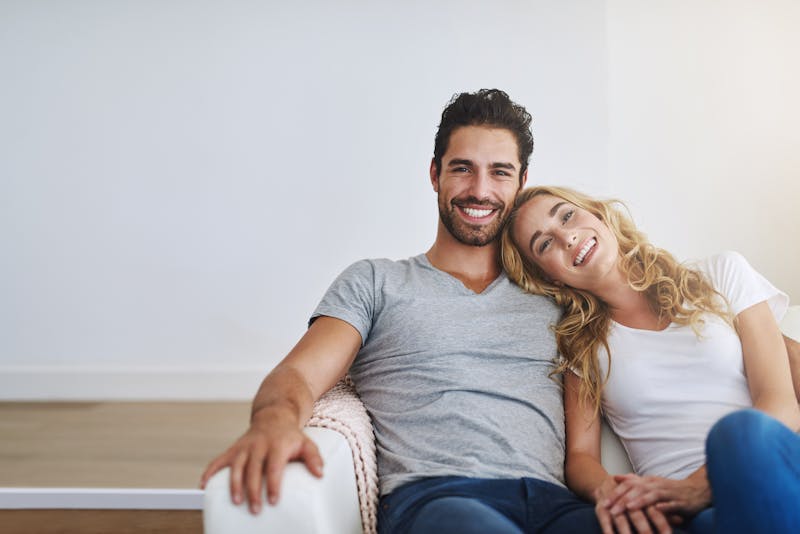 Most often referred to as a male hormone, both men and women produce and require testosterone to thrive. The benefits of testosterone in men are rarely discussed beyond fueling libido. However, this hormone is essential for ensuring a variety of physiological processes in all genders. Let's dive into this hormone's transformative effects on physical vitality, mental health, and sexual wellness.
What Is Testosterone?
There are over 50 hormones produced by the human body. Hormones are chemical messengers that are circulated through your bloodstream. As hormones circulate, they instruct your body to perform essential functions. They work together synergistically to regulate a variety of functions.
Testosterone, estrogen, and progesterone are all sex hormones. As we age, the production of most hormones slows or fluctuates. You may be familiar with the concept that lower testosterone levels in men decrease libido or negatively impact sexual performance. However, low testosterone levels can negatively impact women's libido too. Women may benefit from both estrogen and testosterone therapy.
What Role Does Testosterone Play in the Body?
According to Harvard Health testosterone helps men develop their reproductive organs, deepens their voice during puberty, and maintains sperm count. In women, it helps regulate ovarian function. The other roles this hormone plays in the body relate to both men and women.
This includes:
Libido and sexual performance—improves sex drive and sexual performance. Women may also require estrogen therapy to improve sexual performance.
Muscle mass and strength—it's crucial for muscle development and strength.
Bone density—increases bone density, reducing the risk of weak bones and osteoporosis.
Fat loss—plays a critical role in regulating metabolism which is essential for maintaining a healthy weight.
Red blood cell production—aids in red blood cell production.
Focus and brain performance—supplies energy to the brain and optimizes focus and cognitive performance.
Mental health—regulates the feel-good hormone serotonin to improve mood and decrease the risk of depression.
What Are the Signs of a Hormonal Imbalance?
Many patients come to us for estrogen or testosterone therapy because they're experiencing a range of symptoms. Unfortunately, not all healthcare practitioners are well-versed in the impact fluctuating hormones can have on whole-body health. So, the next time your physician orders bloodwork, ask if they can test your hormone levels too. Or we can test them for you!
Signs of a hormonal imbalance include any combination of:
Irritability
Hot flashes
Decreased libido
Weight gain
Difficulty focusing
Fatigue and anxiety
Osteoporosis and decreasing muscle mass
Erectile dysfunction
Lack of motivation
Mood swings
Hair loss
Difficulty sleeping
Anxiety
Poor immune function
Poor cardiovascular health
Insulin resistance
Adrenal and thyroid disorders
What is Testosterone Therapy?
Testosterone therapy is sometimes prescribed after performing a blood test to determine if you have a hormonal imbalance. If an imbalance is identified, injections, patches, gels, or pellets can be utilized to balance and regulate testosterone or estrogen.
There are two primary types of hormone therapy, traditional and bioidentical. Both are designed to restore your hormones to their ideal levels.
Traditional—these are lab-made pills, patches, gels, and creams formulated from synthetic ingredients. This includes contraceptives, but it also includes replacement hormones.
BHRT—bioidentical hormones are plant-derived pellets and creams that are chemically identical to those in your body. Creams are applied topically, and pellets are inserted in the hip region under the skin.
What Are The Benefits of BHRT Pellet Therapy?
At Valley Medical Weight Loss and Med Spa we prescribe BHRT pellet therapy. Many of our patients have transitioned from traditional hormone therapy to BHRT, and we're able to fully relieve their symptoms—while traditional means minimally relieved their symptoms.
BHRT pellets are a game changer for both their effectiveness and the convenience of administration. The pellets are injected underneath the skin, releasing testosterone or estrogen when your body needs it most. For example, when stress is high, you may require more hormones to maintain homeostasis—internal balance. Your body is intelligent and will self-regulate how much is released into your bloodstream.
We believe the combination of being plant-based and the 24/7 release is why our patients experience improved results with BHRT pellets vs. traditional hormone therapy.
*NOTICE—While widely accepted, the FDA has not approved the use of bioidentical hormones and they have not been scientifically proven to be more effective than traditional hormones. The reasoning behind choosing bioidentical options is that your body may respond better (more naturally) to hormones derived from a plant-based source.
Why Use Pellets Instead of Creams?
Beyond the benefits of testosterone or estrogen therapy, there are a variety of reasons to consider bioidentical pellets instead of lab-made pills, patches, gels, and creams.
Convenience—traditional options have a set administration schedule that can be easy to forget. Patches are often switched out twice a week and gels and creams are often administered daily for a set period, then every other day ongoing. With pellets, you get your injection and don't have to think about it again for the next 3 to 5 months.
Personalized administration—we mentioned this above, but when you are experiencing a significant amount of physical, mental, or emotional stress, your body requires more hormones to self-regulate. With gels, creams, and patches you are limited to the dose released per application. This may improve your symptoms, but many of our patients experience far better results with pellets.
How Do I Know When It's Time for More BHRT Pellets?
We advise you to set a calendar reminder so that you remember when it's time for another round of BHRT pellet therapy. However, it's more important that you "listen" to your body. Since your hormones will release gradually as your body needs them, you will require more pellets between 3 to 5 months. In times of high stress, it may be closer to 3 months. In times of low stress, it may be closer to 5 months.
So, notice when your symptoms return and drop in for another injection.
Misconceptions About Testosterone in Women
There are many misconceptions surrounding the topic of testosterone pellets for women. Let's quickly debunk the top misconceptions.
Myth 1: Testosterone is an exclusively male hormone
One prevalent myth is that testosterone is exclusively for men. It's true that this sex hormone is produced in higher amounts in men, but it also plays a crucial and often overlooked role in women's health. In women's bodies, it supports various vital functions, including maintaining bone density, regulating mood, and building muscle strength.
Myth 2: Women don't need testosterone therapy
Many people assume testosterone therapy is only for men, often overlooking that testosterone imbalances impact women too. For instance, women who are experiencing fatigue, weight gain, or decreased sexual desire may benefit from hormone therapy.
Myth 3: Taking testosterone will make you more masculine
A common concern is that women will develop masculine features, such as increased body and facial hair, or a deeper voice. When administered under professional medical supervision as part of your personalized wellness routine this is not of concern—as the goal is to restore balance, not increase intake.
Myth 4: Testosterone is not safe for women
As with any prescription, there are potential risks and side effects. When administered responsibly, BHRT therapy is most often safe and beneficial for men and women. Of course, the decision to begin any form of hormone therapy should always be made under the supervision of a medical practitioner.
Want to Learn More About the Benefits of Testosterone?
If you've never had your hormones tested or it's been more than a year since your hormones were tested schedule a hormone consultation with Valley Medical Weight Loss and Med Spa. Whether for estrogen or testosterone, our BHRT pellet therapy has been life-changing for many of our clients—both individually and as couples.
Reach out today to learn more!
*NOTICE*
The statements on this website have not been evaluated by the Food and Drug Administration. These products are not intended to diagnose, treat, cure or prevent any disease. Any stated results are not guaranteed and are not typical. All weight loss is a result of the individual's body type and medical weight loss plan. Individual results and experiences may vary.

Neither Valley Medical Weight Loss nor any of its affiliates, directors, officers or employees warrant the accuracy, responsibility for errors, omissions or completeness of the information, text, graphics, links or other items contained within these materials. Neither Valley Medical Weight Loss nor any of its affiliates, directors, officers or employees shall be liable for any special, indirect, incidental, or consequential damages, including without limitation, lost revenues or lost profits, which may result from the use of these materials. Valley Medical
Weight Loss may make changes to these materials, or to the products described therein, at any time without notice. Valley Medical Weight Loss P.C. makes no commitment to update the information contained herein. These materials are provided as is without warranty of any kind, expressed or implied, including but not limited to the implied warranties of merchantability, for any particular purpose or non-infringement.

The information, including but not limited to, text, graphics, images and other material, contained on this website is for educational purposes only. The content is not intended in any way as a substitute for professional medical advice, diagnosis or treatment. Always seek the advice of your physician or other qualified health care provider with any questions you may have regarding a medical condition or treatment