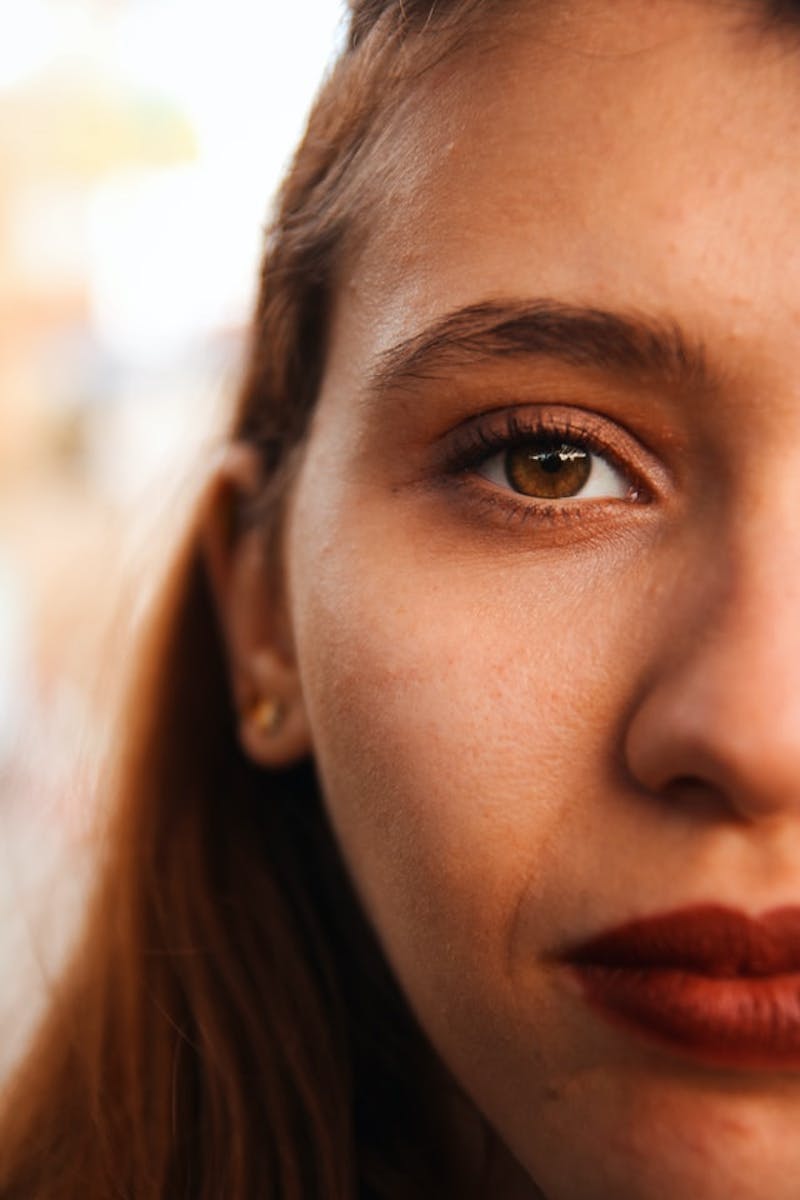 If you're new to aesthetic procedures, the idea of getting Botox can be intimidating. Here are answers to some of the most asked questions about Botox to help you decide if it's right for you.
Botox for cosmetic purposes is more common than ever before—with over 15 million performed on average each year. This makes it the most performed non-surgical procedure in the United States.
Since its release in 1989, it's proven to be safe and effective in approved procedures and a range of studies. But there are still plenty of myths that surround the procedure. And a lot of confusion about how it works and what happens if you get it.
So let's clarify some things about Botox so you know what it's all about.
First off, what is Botox?
A lot of people are shocked to discover that the Botox injection is made from a toxin called OnabotulinumtoxinA. And while it's generally advisable to keep toxins away from your body, studies have found time and again that when administered correctly Botox is completely safe.
Cosmetically, it's given to reduce fine lines and wrinkles. It works by preventing muscle contractions and blocking nerve signals around the injection site.
The injections are typically between the eyebrows, and on the outside of the eyes to prevent crow's feet. But there is a range of places for the injection to take place, with varied results:
Eyebrow lift

Smile lift

Reduced nasal lines

Reduced forehead lines

Hide crow's feet

Remove frown or Glabellar lines
Wherever your injection site is, your wrinkles in that area disappear and new ones are temporarily prevented from forming. The reason it removes wrinkles is that the toxin stops the muscles in your face from moving as they normally would under the skin.
Is it safe?
Yes! Studies have cited Botox as being safe and effective to reduce the appearance of wrinkles.
Getting the procedure done cosmetically doesn't require any incisions or anesthesia. At most, a mild topical anesthetic can be used on the injection site. The procedure usually includes 3-5 injections of the botulinum toxin type A (the same OnabotulinumtoxinA mentioned before).
The injections are given through a thin needle and takes 10–15 minutes total to complete.
Is Botox permanent?
No—every treatment is temporary.
Typical treatments last around 3-4 months. So to keep up with regular maintenance, it's a procedure you're likely going to get a few times a year. But many people like to get smaller doses. These look more natural, but might only last 6-8 weeks instead.
The great thing about Botox is that your procedure is perfectly tailored to you. That way you can end up with a natural look—where you still look like yourself just minus the deep wrinkles.
Will you see immediate changes after the procedure?
While many expect the results are immediate, it does take time to see results. Noticeable results start to show 1-2 days after the injection, but full results take up to a week, and sometimes longer to set in.
The reason it doesn't change right away is because of the chemical processes going on beneath the surface that take time to change.
Botox works by binding at a point where muscle and nerves connect—a point called the motor endplate. The nerves are what tell the muscles to move, and botox prevents the motor endplate from passing those directions to the muscles it connects to. It takes a few days for the toxin in the injection to completely silence the chemical directions passing through that area. This is why although the Botox binds quickly to the motor endplate, the visible results don't appear immediately.
Should you only start using when wrinkles appear?
While many people do wait until wrinkles start to appear and use Botox, you don't have to wait. And many will actually recommend starting before your wrinkles are too noticeable. The reason is that Botox can be used as a preventative measure. Getting it early helps keep your face looking young and prevents wrinkles from forming.
Is Botox
only
for wrinkles?
While Botox for anti-aging and cosmetic purposes is the most widely known use now, it was originally approved for another purpose.
In 1989 Botox was first approved by the FDA to treat blepharospasms. It's essentially the technical term for eye-twitching. Botox proved to be a safe and reliable treatment for chronic eye-twitching and other eye muscle conditions.
It wasn't until 2002 that the FDA approved it for cosmetic use in reducing the appearance of wrinkles around the eyes and forehead.
Now, healthcare professionals use Botox to treat a range of conditions that benefit from the paralyzing effects that come from the injection:
Hypertonicity of bladder, or overactive bladder (OAB)

lower limb spasticity

chronic migraines
Have more questions?
We provide Botox and other aesthetic services at Valley Medical Weight Loss.
Contact our experts to schedule a consult. We'll talk and learn more about your particular situation, allergies, medical history, to determine if Botox or any of our other cosmetic procedures are right for you.
Sources
"AboutBotox."
Botox® Injections
,
www.botoxcosmetic.com/what-is-botox-cosmetic/about-botox-cosmetic-treatment
.
"Journal of Clinical and Diagnostic Research."
JCDR
,
jcdr.net/article_fulltext.asp?issn=0973-709x
.