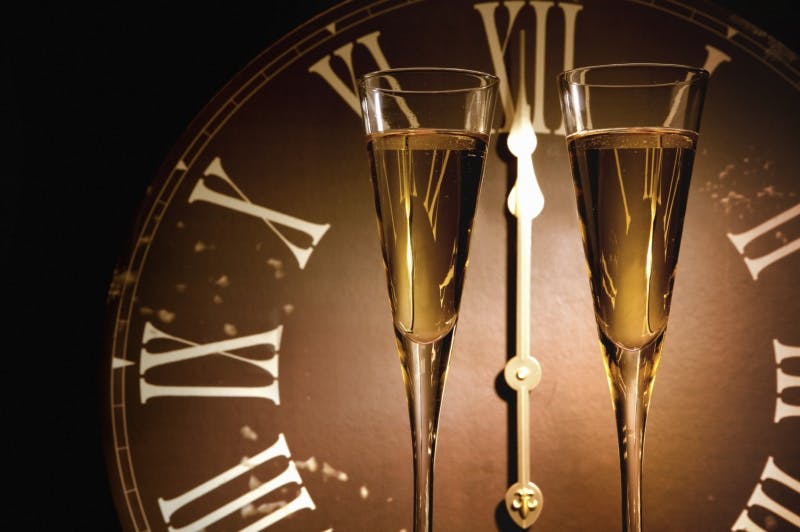 Tomorrow starts a brand new year. That means it's time to make big, lofty goals to completely transform yourself as a person, right? Hmmm, not so fast. A new year is a time for a fresh start, but part of the reason that New Year's resolutions get a bad rap is because many of them are unfocused and a little too ambitious. The New Year is all about committing to small changes that add up to lifestyle transformations, not trying to turn yourself into a brand new person over night.
These tips will help you come up with New Year's resolutions that you're proud of, and most importantly, that you can stick to past February (the time when most people quit).
Lower Your Ambitions
I know that lowering your ambitions doesn't seem like the best advice, especially from a weight loss clinic, but hear us out. Starting out with a huge goal, like lose 100 pounds this year, can lead to disaster. First of all, even if that's the ultimate goal, it's pretty overwhelming as an initial goal, and it might be a little too ambitious. Second of all, take an honest look at the goal. Is it something that you realistically accomplish in the time frame given? If not, re-evaluate. Maybe you can vow to lose 1 to 2 pounds a week or 50 pounds for the year, which is an enormous goal. If you're too ambitious, it can leave you feeling defeated if you don't meet that goal.
Be VERY Clear
One of the best ways to accomplish your goals is to be VERY clear about what they are. It's not enough to say "I want to lose weight" or "I want to be healthier". How exactly are you going to get there? Instead, say things like "I will cut back on my soda habit" or "I will start going to the gym 3 times per week".
Focus On One Thing at a Time
You're not going to become a completely different person overnight and that's okay. Don't set yourself up for failure by giving yourself a resolution that looks like this: "I will quit smoking, lose 20 pounds, spend less time watching television, and work out 7 days a week". That is way too much to focus on. Prioritize instead. What goal is most important to you? If it's quitting smoking, focus on that. Once you feel comfortable with your new non-smoker lifestyle, move on to the next goal, like cutting down on your television time. Keep in mind that these are goals you are going to have to consistently work on, but don't try to commit to everything all at once. That's a surefire path to overwhelm.
Ask For Help
We all need a little help and support from time to time. Share your goals with others and ask for help when you need it. You may need a gym buddy or someone to send you some new, healthy recipes. Don't be afraid to reach out for support. If you don't find that support with family and friends, find a community of people who share your goals. It could be something as simple as joining a Facebook group where people offer advice. If weight loss is your goal, we're here to support you on your journey.
Make Sure You're Happy
Happiness reigns above all else. If you start a new routine and you're totally unhappy with it, you're allowed to change your mind and do something else. One of the keys to sticking to your New Year's resolution is to be happy with the change. Something that makes you miserable is not sustainable. To add to that, studies have shown that happiness increases willpower, so the happier you are, the more easily you'll be able to stick to your new routine.
What is your resolution for 2016? What small goals have you put in place to get there? We'd love to hear all about it!