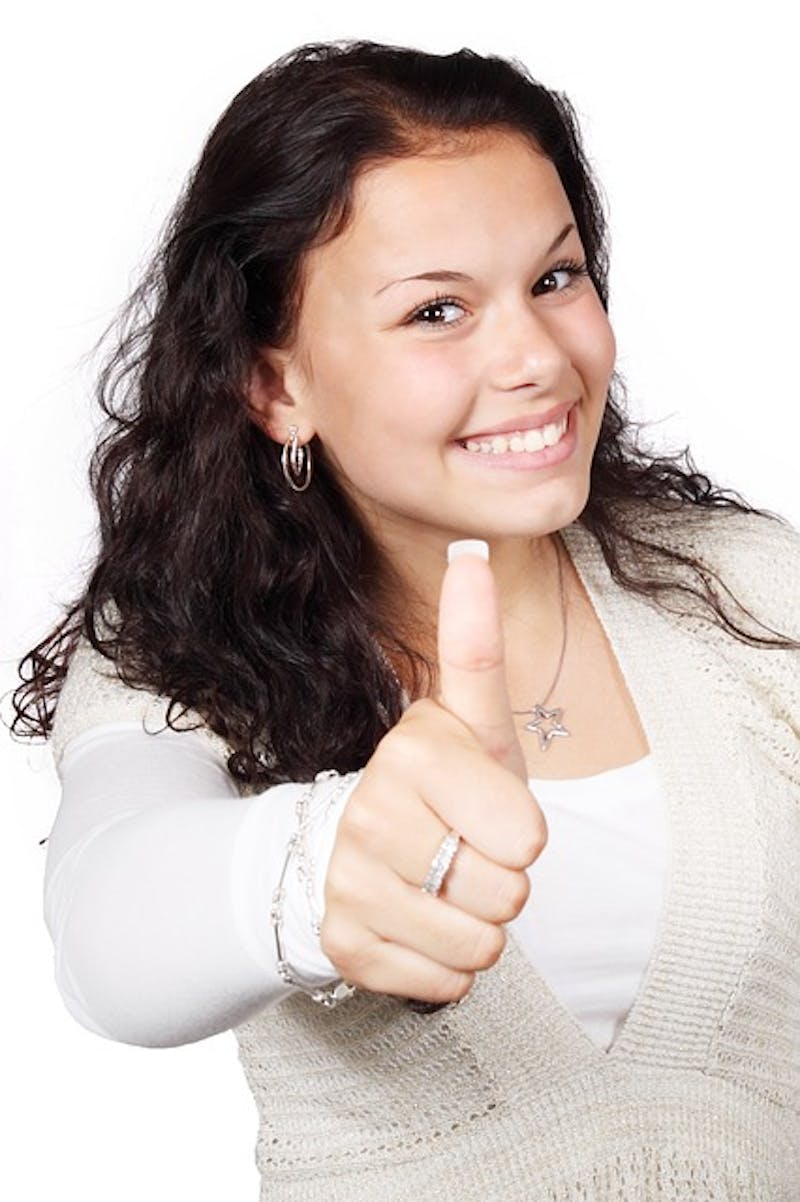 How many times have you heard someone say "Ugh, I can't. I'm on a diet." followed by a sigh or a longing look or even an eye roll? How many times have you said it yourself? Being on a diet means you can't have the things you want. Being on a diet means you have to feel hungry and deprived all the time. Being on a diet means that all of the fun has been sucked out of your life. Right? Oh, so wrong.
The problem with "diets" is usually not the diet itself. It's your attitude about it. The problem with a large majority of people is that the minute they tell themselves that they're on a diet, their attitude changes to one of negativity. They feel constrained and limited. But it doesn't have to be that way. Like everything else in life, a diet is what you make it.
Stop Saying "I Can't"
One of the most common phrases from someone on a specific diet plan is "I can't." I can't eat that. I can't have this. I can't. The word "can't" is negative in and of itself. It makes you feel like you're restricted from having things that you want and that doesn't feel good. Instead of focusing on the things you aren't eating and saying "I can't", focus on the positive. Say things like "I'm making the choice to not eat that because my health is important and I'd like to lose some weight" or "I'm privileged to have a healthy meal for lunch today instead of one that is full of empty calories and makes me feel sluggish". When you use positive phrases like these instead of the word "can't", it can help change your perspective and give you back control.
Don't Force Foods
Kale is great for you; there's no doubt about it. But if you hate kale and you regularly force yourself to eat it, you're doing yourself a disservice. Another problem with diets is that people tend to think they have to force themselves to eat certain foods or choke down foods that they don't like. While you do have to change your habits, you don't have to suffer through the entire thing. There are plenty of healthy foods out there that can help you lose weight. The key is to find them. You'll have to buy vegetables you're not familiar with and try recipes that you've never heard of, but you'll find the foods that work for you; and when you do, eating them becomes less of a chore and more of a pleasurable activity.
Get Your Friends Involved
Food has become somewhat of a culture. While the main purpose of food is to sustain life, it has turned into a social activity. You grab lunch with your friends; you eat popcorn and candy at the movies; you go out for happy hour after work – it seems like most activities nowadays involve food. Do you go out to your favorite restaurant and do your best to get the salad or do you decline plans altogether so you're not tempted at all? Many people choose the latter and this can really put a damper on your social life. Instead of getting stuck in a rut where you're turning down plans and avoiding nights out, get your friends and family on board. Make it a point to get out and do fun things that don't involve food. Instead of lunch with your friends, go for a quick hike together and talk. Skip the movie and popcorn and go bowling instead. Instead of girls' night at the bar, hit a spa and get pedicures or facials. There are many fun things you can do instead of eat.
Think About the Long-Term
The key to making lasting changes is to think in the long-term. A healthy lifestyle is not a temporary thing. The goal isn't to be on a diet for 6 months, lose weight, and then go back to eating the way you used to. The point is to change your life for the better, permanently. Implement small changes and make them a part of your regular lifestyle. If you want a small treat, have it and then get right back on track. It's all about balance, not deprivation.
Being on a diet is not the end of the world. Actually, it's often the start of a brand new world that's about to open up for you. Choose foods you enjoy, take pleasure in your meals, and remember the reason you're doing it: your health. And what's more important than that?